Are you familiar with the latest laws around child booster seats? If you don't know, then now is the time to get to know.
Car crashes are a leading cause of death for children ages 1 to 13, which is why it's so important that you choose the right one. Follow our booster seat guide to help you choose the right seat and ensure your child's safety, as well as helping you avoid receiving a fine.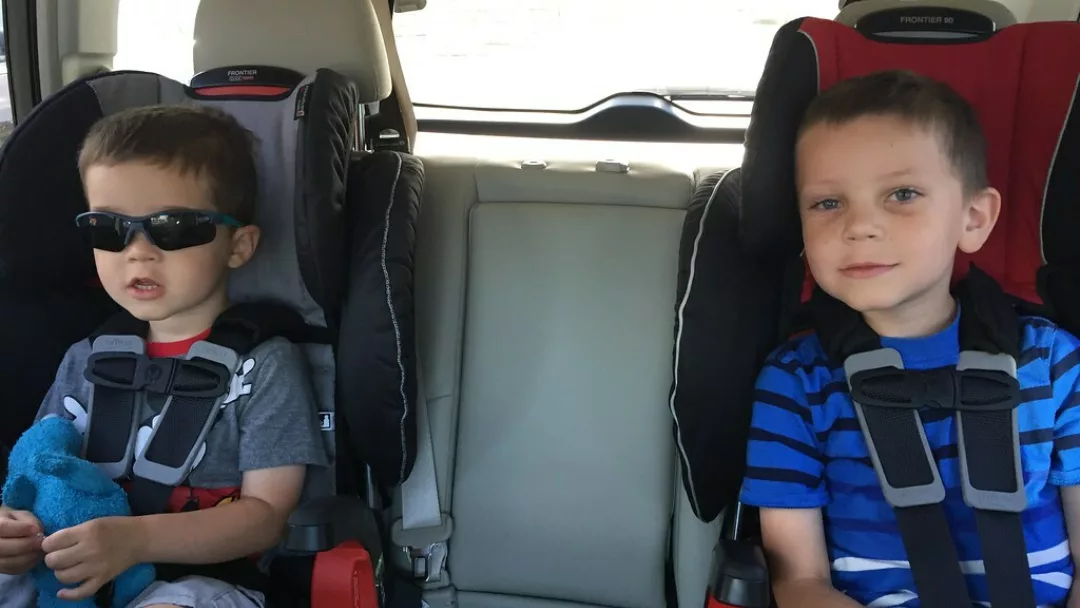 What is a booster seat?
A booster seat does exactly what it says it does, it boosts your child and raises them to a suitable adult height, so that they are high enough for you to be able to secure them in using an adult seatbelt, says Halfords.
So when the time comes and your child has outgrown their toddler car seat, a booster seat is next on the list. Kids' car seats are usually divided into 'baby or infant seats', 'toddler seats' and 'booster or child seats', which are also known as simply 'car child seats'.
Unlike car seats, booster seats don't have their own fastening. This means that you will need to solely use the adult seatbelt to secure your child in safely.
What seat should my child use?
There are generally three different stages of child car seats; rear-facing child seats, forward-facing seat, and booster seats. Once your child outgrows their forward-facing seat, it's time to move to the next level and upgrade to a booster seat.
There are two different types of booster seats: high-backed booster seats and backless booster seats, both of which have the same age, height, and weight requirements. Backless booster seats are also known as a 'booster cushion' and are typically known for not offering side impact protection.
High-back booster seats: if your car doesn't have any headrest support and it has a low seat back, then a high-backed booster seat could be the one for you. They offer padded protection and great support behind your child's head. This type of booster seat is also considered to be a safer way for your child to travel, offering greater protection and being overall more comfortable too.
Backless booster seats: These backless booster seats don't have a back or a headrest so a backless booster seat might be your preferred option if your car already has a seat back that's good enough to support your child's head. For reference, your child's ears should be below the top of the seat back or headrest. This type of booster seat is kept in place by your child's weight and tends to be less expensive than high-back booster seats too.
Back in February, Which carried out a survey and asked 2,004 parents who have at least one child under five about booster seats and a worrying number of parents (25%) believe that a backless booster seat offers the same protection as a high-back booster – but this isn't the case.
Current UK laws on using child car seats
Did you know that UK law currently states that children must use a child car seat until they're 12 years old or 135cm/4ft 5in tall, whichever comes first?
Here are the current laws you need to know:
High-back booster seats: Booster seats with backs can be used by children weighing between 15-36kg. Before they reach this weight, they'll need to use a car seat.
Backless booster seats: Since March 2017, backless booster seats can now only be used by children who weigh 22kg or more and if the child's height is taller than 125cm. If they weigh more than this, they would need to use a car seat or a high-back booster seat. If the backless booster seat was made and purchased before this date, it is still legal and ok to use if the child weighs between 15kg and 36kg, although it's not recommended. The regulations in place affect newly designed and manufactured booster seats sold after March 1.
By following these laws, you can't go wrong and you'll always be able to make sure that your child is traveling safely in the appropriate seat. Whether it's a booster seat or a booster cushion, so long as you stick to the rules, you'll be able to give your child the best possible protection in the event of a crash by using the correctly fitted car seat.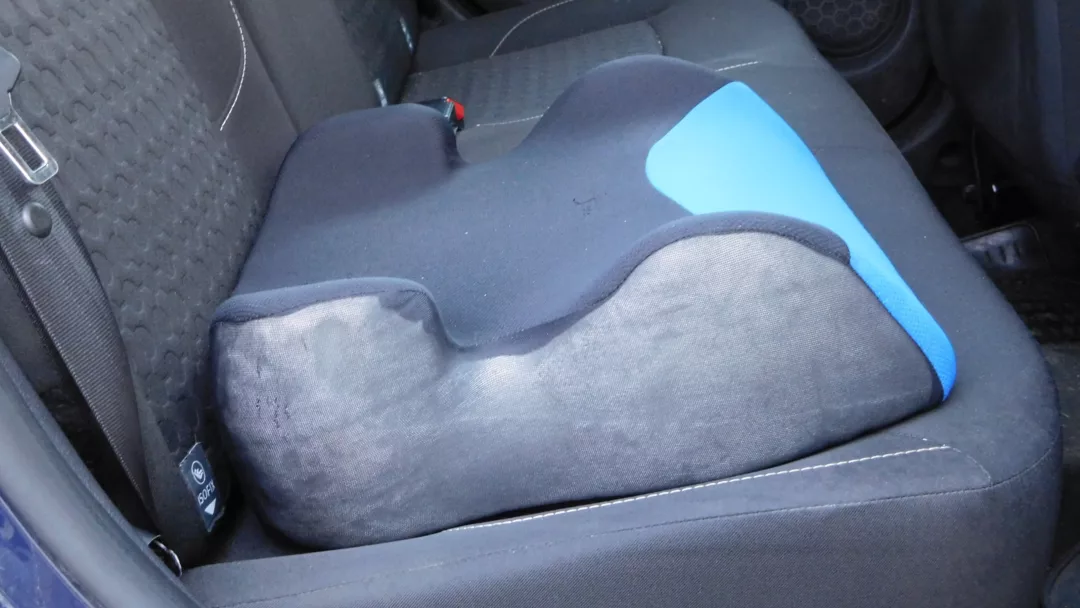 When can children legally travel without one?
The law states that children must use a car seat until they're 12 years old or 135 cm tall, whichever is sooner. Some may disagree with this, such as the RoSPA's (the Royal Society for the Prevention of Accidents) for example, whose advice is to wait until they are 150 cm (5ft) or taller before moving them to the seat belt on their own.
Children over the age of 12 or more than 135cm tall, must then just wear a seat belt. If your child has outgrown the child car seat, then you should of course just stop using it.
There are some exceptions when a child does not need to legally use a car seat too, according to the RAC:
When in a taxi a child can travel without a car seat, but wearing a seat belt, only if the driver fails to provide the correct child car seat.
If in a coach or a minibus, a child can travel without a child's car seat, but they must travel in the rear seats if a car seat isn't fitted. If aged 3 or older, the child must use a seat belt.
Children aged three and above can use an adult seat belt if they are making an unexpected necessary trip over a short distance.
If you don't make sure that any child passengers have the right car seat, in accordance with the law, you run the risk of them not being protected in the event of an accident and your car insurance may not cover you either.
Penalties for ignoring the law
If you ignore or just simply refuse to buy a car seat for your child then the consequences you could face are expensive and fatal at worst. If you're caught by the police without a car seat, they can fine you on the spot, which could be as much as £500 if the child is under the age of 14 and doesn't have the correct car seat or isn't wearing a seatbelt.
Although backless booster seats are now classed as being less safe than a high-backed booster seat, you'll not be fined if this is your existing car seat. This is because the new laws only apply to the labelling of new seats that are currently on sale. So, if you're thinking of buying a new car seat, make sure that you keep an eye out for seats that are approved by the EU, which are legal in the UK: these will have a label with a capital 'E' in a circle.
In Summary
It is important to make sure you are familiar with the laws on child car seats to ensure that your little ones are protected by the most suitable seat for their age and size, to ensure they are travelling safely and not only give you peace of mind but also ensure you are not at risk of infringing on insurance policy terms and conditions relating to car seats in the event of an accident. It's equally important to keep up to date with regulations and make sure that you transition your child's seat as they grow.