This may come as a surprise to you, but did you know that millions of cars are recalled in the UK every year for all sorts of safety issues, from faulty windscreen wipers to a potential fire risk.
Last year BMW recalled 268,000 diesel engine cars due to a potential fire hazard, and Toyota issued two actions for 3.4 million vehicles worldwide, according to Auto Express. With so many different models on the road, there are so many faults that can go undetected and unremedied, so how do you know if your vehicle is recalled?
What is a vehicle recall?
Vehicle safety recalls might sound alarming, but they are more common than you might first think. A safety recall has been defined by The Motor Ombudsman as when a manufacturer recalls a vehicle for safety reasons under the DVSA safety recall scheme. If a manufacturer is a participant in this scheme, this will indicate if your vehicle has an outstanding safety recall.
If it is identified that there maybe be a potentially dangerous issue with a vehicle, the manufacturer will issue a national recall for all affected models, says Honest John. The reason for a car recall could vary from anything from faulty airbags to minor technical issues with the windscreen wipers, but recall repairs can be issued for all sorts of safety reasons. If your vehicle is recalled, it will need to be checked by the manufacturer.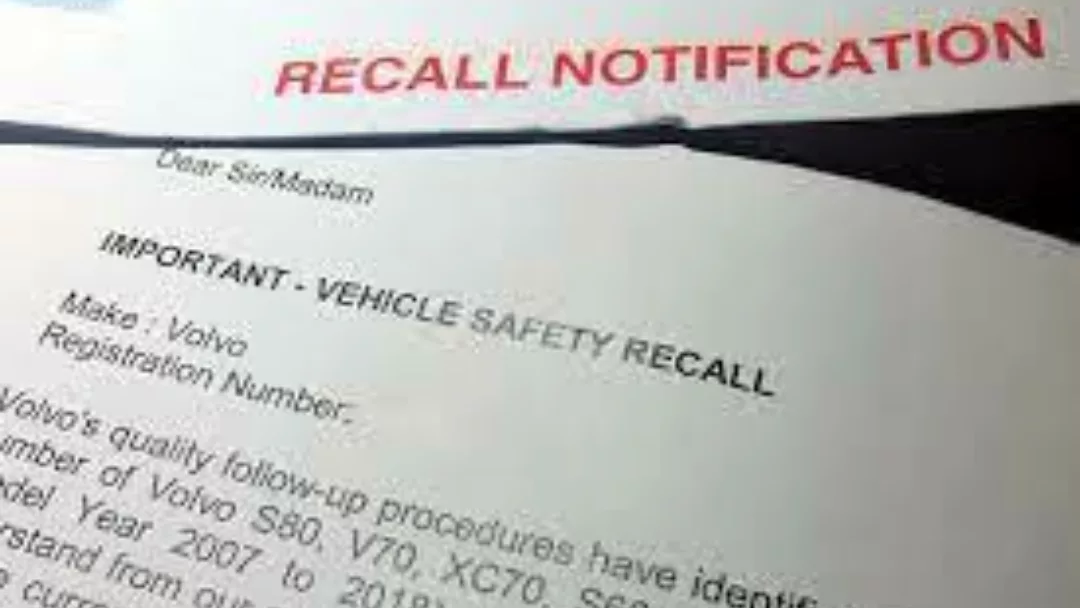 How to find out if your car has been recalled?
Sadly, not all recall issues are resolved when they are uncovered, which can result in component faults and failures that remain unremedied, particularly in the used market place, according to Car Guide.
In most cases, you will find out from your car manufacturer, who will usually contact you about a safety issue, using your details from the Driver and Vehicle Licensing Agency (DVLA). Manufacturers sometimes issue technical service bulletins (referred to as TSB), so dealers can carry out remedial work when a car is in for service work, according to Honest John. However, if they go on to report that the problem is safety-related, then a full recall is the only way to ensure all car owners of that car brand are contacted.
Did you know that you can check if a certain type or model of vehicle has been affected by a recall using government services? If you purchased your car second-hand or if you're worried about whether or not your car has been the subject of recall, the best thing to do is check. You can also check at your local dealership too, they'll just need your registration details and maybe your Vehicle Identification Number (VIN), which is located either under your bonnet of sometimes at the bottom of your windscreen.
Why can a car be recalled?
The official safety recall scheme that we mentioned earlier, is overseen on behalf of the Government by the Driver and Vehicle Standards Agency (DVSA), who work closely with the DVLA.
A car can be recalled for a number of different safety check or repair reasons such as;
Brakes
Fuel
Airbags
Steering
Risk of Fire
Seat belts
These are just some of the most common reasons why a vehicle can be recalled, and all of the rules are laid down in the Code of Practice, which defines a safety defect and describes what happens when a potential safety defect is identified in vehicles supplied in the UK as:
"A safety recall is a pro-active action taken when a safety defect is identified which could result in serious injury."
The code of practice applies to a wide range of vehicles, from passenger cars, commercial vehicles, buses and coaches to trailers, agricultural vehicles, motorhomes and caravans. It also covers two and three wheelers, says the AA.
Are there different types of vehicle recalls?
There are a couple of different levels of vehicle recalls, the top level recall being a 'Stop Drive Recall' and the second one being a 'Safety Recall'.
Stop Drive Recall: According to Neil Barlow, DVSA's Head of Vehicle Engineering: "This is where affected vehicles should not be driven; these are very rare, and are akin to aircraft being grounded."
Safety Recall: "This is the main recall the DVSA deals with," added Barlow, "where a vehicle or component is deemed by our engineers, usually along with the manufacturers' engineers, to present some safety risks." Drivers can continue to use cars affected by a Safety Recall while waiting for the issue to be fixed – "Unless informed otherwise," Barlow explained.
High Way News Pro has also reported that the DVSA is also sometimes involved in 'non-code actions' and 'service campaigns', where it will assist manufacturers in contacting owners regarding defects that do not present a serious safety risk.
How does a recall occur?
In most instances, a vehicle recall works by the DVSA hearing about a problem or potential problem from the manufacturers. Drivers also tend to approach dealers, but if drivers prefer, they can also report issues directly to the DVSA online.
Car brands are also legally obliged to inform the DVSA if they identify safety-related problems, and a recall is issued if the fault is likely to affect the "safe operation" of the car or "may pose a significant risk to the driver, occupants and others".
The DVSA has eight dedicated engineers overseeing recalls, with a further 350 examiners supporting with inspections. Once a fault has been identified, these engineers discuss potential fixes with manufacturers, while staff can also inspect and assess recall-related repairs, High Way News Pro reports.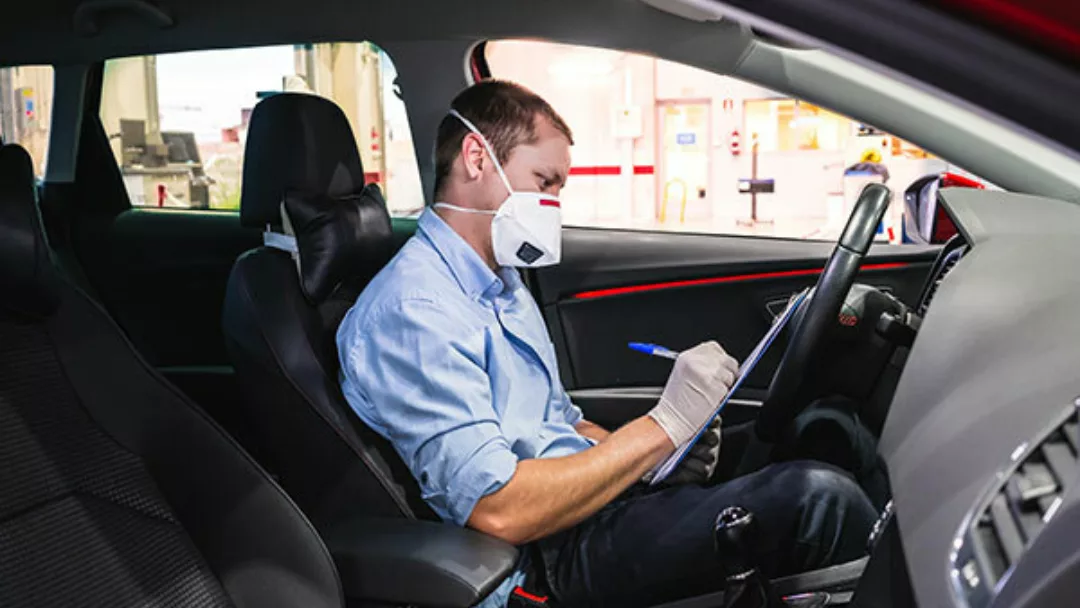 Can a recall affect your car's value?
Cars are recalled all of the time here in the UK and it's not unusual for us car buyers to buy a car that has already had a recall, but a car that has been recalled, shouldn't have any effect on the vehicle's value.
Having said that, we're all probably aware of the publicity that the Vauxhall Zafira had with a recall issue. Generally speaking, the only way a recall could affect a car's value is if it has an outstanding recall that hasn't been carried out.
Will I get a courtesy car while recall work is carried out?
Depending on the length of time it take for your recall work to be carried out, you may find yourself with a courtesy car for the time being while you're waiting. Who knows how long it will take for any recall work to be carried out, it could take several hours, days or even weeks and you don't want to be without a car for too long.
According to Honest John, you're entitled to the use of a courtesy car if the recall work is expected to take a long time, but just don't expect a dealer to always offer one, you might have to be upfront and just ask. If you're offered a hire car, that isn't necessarily a like for like match to your car, it's definitely a good idea to let the dealer know and see if they can find you a more suitable courtesy car.
Is there a time limit on recall work?
If you find out that your vehicle has been recalled, it's a good idea not to sit on that news, and always best to get it fixed sooner rather than later. There is no time limit on getting the recall work carried out and completed, says What Car. However, if you've bought a used car and you later discover that it was recalled years go, the manufacturer is still obliged to fix the issue for free.
Do you have to pay for recall work?
The good news is, you don't have to pay a thing if your car has been recalled, which is great! Recall checks and fixes are carried out free of charge and that's all there is to it. You may find that while your car is in the dealers for the recall, they try and get you to have further work done and more repairs, but it's up to you to decide if you want to pay to have some work carried out.
Does my car have a recall record?
The great news is that you'll be able to access your vehicle's recall record really easily. Simply pop your car's VIN into the Government's online recall search tool. (Go here to see where to find your VIN.) Once you've done that, you'll be able to see if your car has any open or unfixed recalls.