Ford Mustang Mach-E gets tech and styling upgrades in Europe
It was Ford's first fully-fledged electric car, but it will never be the same again after these upgrades.
Ford's all-electric Mach-E will benefit from richer standard driver assistance technology, comfort features, and styling upgrades. You can even specify your Mustang Mach-E too!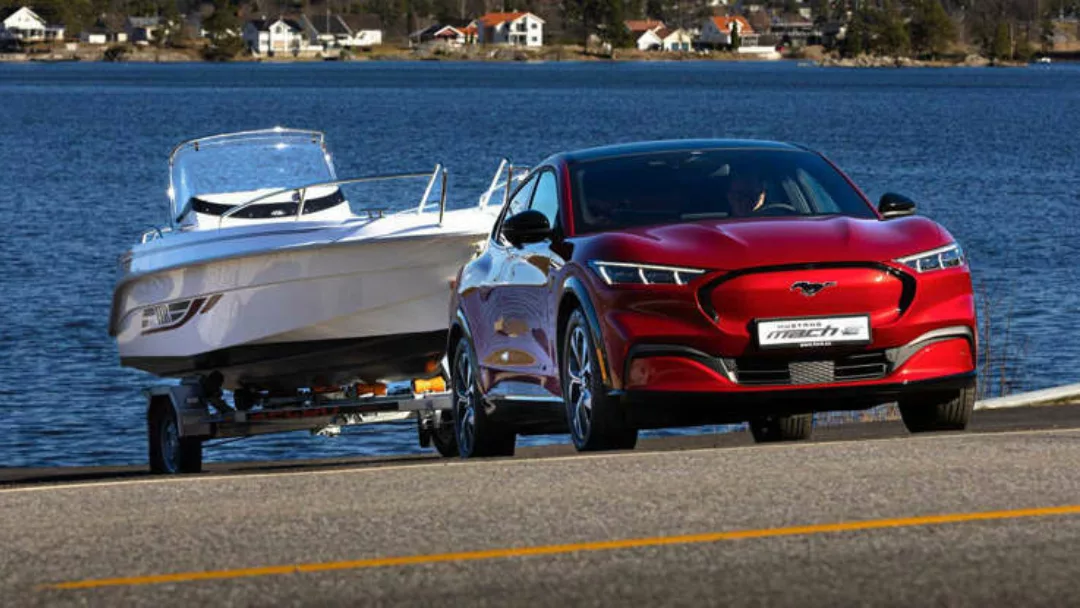 The electric crossover now comes as standard with the company's Intelligent Automated Cruise Control 2.0
Starting with Ford's Intelligent Automated Cruise Control 2.0, this system can adjust the vehicle's speed according to the speed limits and also to upcoming curves and turns too. This means that the car can use the information that it gathers from its forward-facing camera and navigation system to adjust to the speed limit signs, as well as upcoming corners and roundabouts too.
The Mach-E's powertrain remains untouched after already having a boost earlier this year from a 68kWh unit increase to 70kWh and the 88kWh version go to 91kWh. However, Ford has increased its towing capabilities, meaning it will be able to tow up to 3,307 pounds (1,500 kilograms), up by 1,102 (500 kg) from before.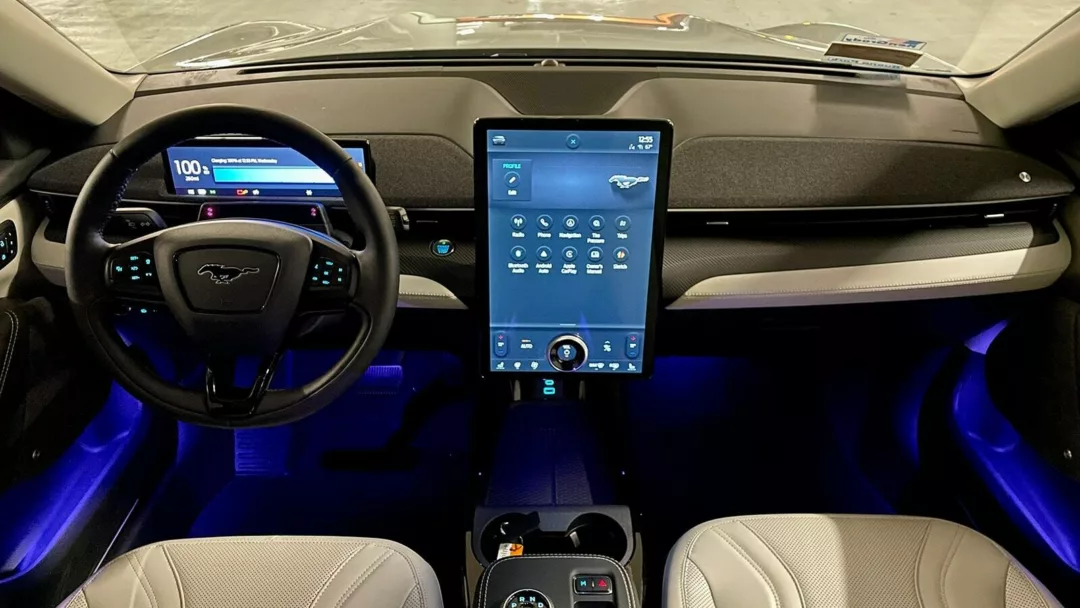 Ford has also introduced additional customization options too, which include the Premium trim level, available in both RWD and AWD. This comes with 19-inch wheels, adaptive LED headlights with an auto high-beam function, electric driver and passenger seats, and red brake calipers combined with black exterior accents, according to Motor 1.com.
Martin Sander, General Manager of Ford Model e, Europe spoke about the new updates saying: "Now we've made the first SUV member of the Mustang family even more tempting for the ever-growing number of customers ready to embrace the electric revolution."
The EV outsold the combustion-powered Mustang sports car by a factor of eight to one in 2022 to date. What's even more important, is that around 80 percent of Mustang Mach-E customers came from other car brands and are new to Ford. The manufacturer says it has "made the first SUV member of the Mustang family even more tempting for the ever-growing number of customers ready to embrace the electric revolution."