Never worry about servicing your electric car ever again. No oil and no spark plugs, could it get any better? Is it cheaper than your standard car?
Find out what servicing an electric car really involves here.
Packed with cutting-edge technology, it's no surprise that the sales of electric cars have rocketed over the years. It doesn't come as a shock either that as they are becoming more popular, people want to know how they can maintain them, fair enough.
If you think about it, you'd probably expect electric cars to be more costly in the garage given their internal combustion and all that, but in reality, they actually require less time in the garage thanks to the fewer mechanical bits and pieces. Hopefully, your wallet won't be that empty by the time your service is finished!
Electric car servicing costs
Let's start off with the obvious. Powertrain maintenance should cost less in theory for an electric vehicle compared to a normal car, simply because there is less work involved and fewer parts, in fact.
If you've got an electric car and you're taking it into the garage for just a general maintenance service, then these are the types of things you'll probably be expecting:
Cabin air filter (every two years)
High-efficiency particulate air filter (every three years)
Brake fluid test (every two years)
Air conditioning (between two and six years)
Brake callipers (every 12 months or 12,500 miles)
Fun fact too that could be good to bear in mind, did you know that electric car brakes usually last longer too. So, if you're fed up with fixing your brakes on your standard car, maybe now is the time to switch to an electric car to help save on the costs.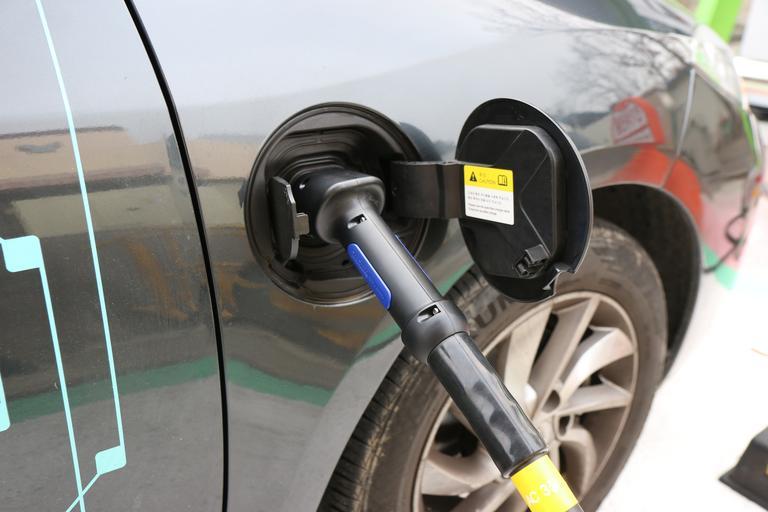 Electric car maintenance essentials
Some of the most electric car maintenance essentials are as follows:
Tyres
Brakes
Lights
Wipers
Wheel alignment/tracking
Suspension
Cabin filtration
There's no need to be messing about with changing any oil or filters, never mind that cambelt and water pump too. Electric cars don't need any of that malarkey.
What about electric car batteries?
Oh, and how could we the battery. The battery quite possibly has the lowest maintenance of all believe it or not! With no moving parts at all, it's just the individual cells that need to be checked. Hook this up to a diagnostic machine and bob's your uncle. Any damaged cells will just show up in the data, as easy as that.
The reality is that electric car batteries seem to hold up pretty well. Let's look at Tesla, for example, one of the UK's biggest electric car manufacturers, who claim a minimum of 70% battery capacity on their Tesla Model 3, and you can get an eight-year warrant too or at least 100,000 miles on the clock.
Where a fossil-fuel-powered engine has hundreds of moving parts, all of which need to be kept in shipshape condition, it's just the opposite with an electric one, and shouldn't cause too much of a dramatic dent in your bank balance. You get the picture.
So aside from the electronics themselves, electric cars have minor and major services, as not all parts of the car need checking or replacing as much as others.
Where to get an electric car serviced?
Now you're clued up on the ins and outs of servicing, suppose the next question would be where do you go for your electric car service? The first port of call should probably be at the main manufacturer dealer, and yes, they might be the more expensive option, they should be the most equipped to do the job for you.
Also, these manufacturers might be your only option too at the minute, given that electric cars are still emerging and making their way into the UK market, so your local garage might not be that competent in servicing them yet.
If you haven't got yourself an electric car already and you're thinking of buying one, chances are in five years' time, when your warranty runs out there should be plenty of garages in your local area that will be able to sort you out and they hopefully shouldn't charge too much either.
Fancy treating yourself to a new electric whip. We can help you scrape up the cash for one if you need it. You could be saving yourself a lot of money in the long run too. Pop your reg number into our online valuation tool and find out how much your car could be worth today. You could even sell your car with Jamjar's help.