The story of Lancia Stratos from start to finish is one of a kind. Before becoming a star of the rally world, Lancia Stratos's aim was to provide better car racing for enthusiasts in Italy and it's fair to say that's exactly what it did.
This is how Lancia Stratos became a legend in rallying history.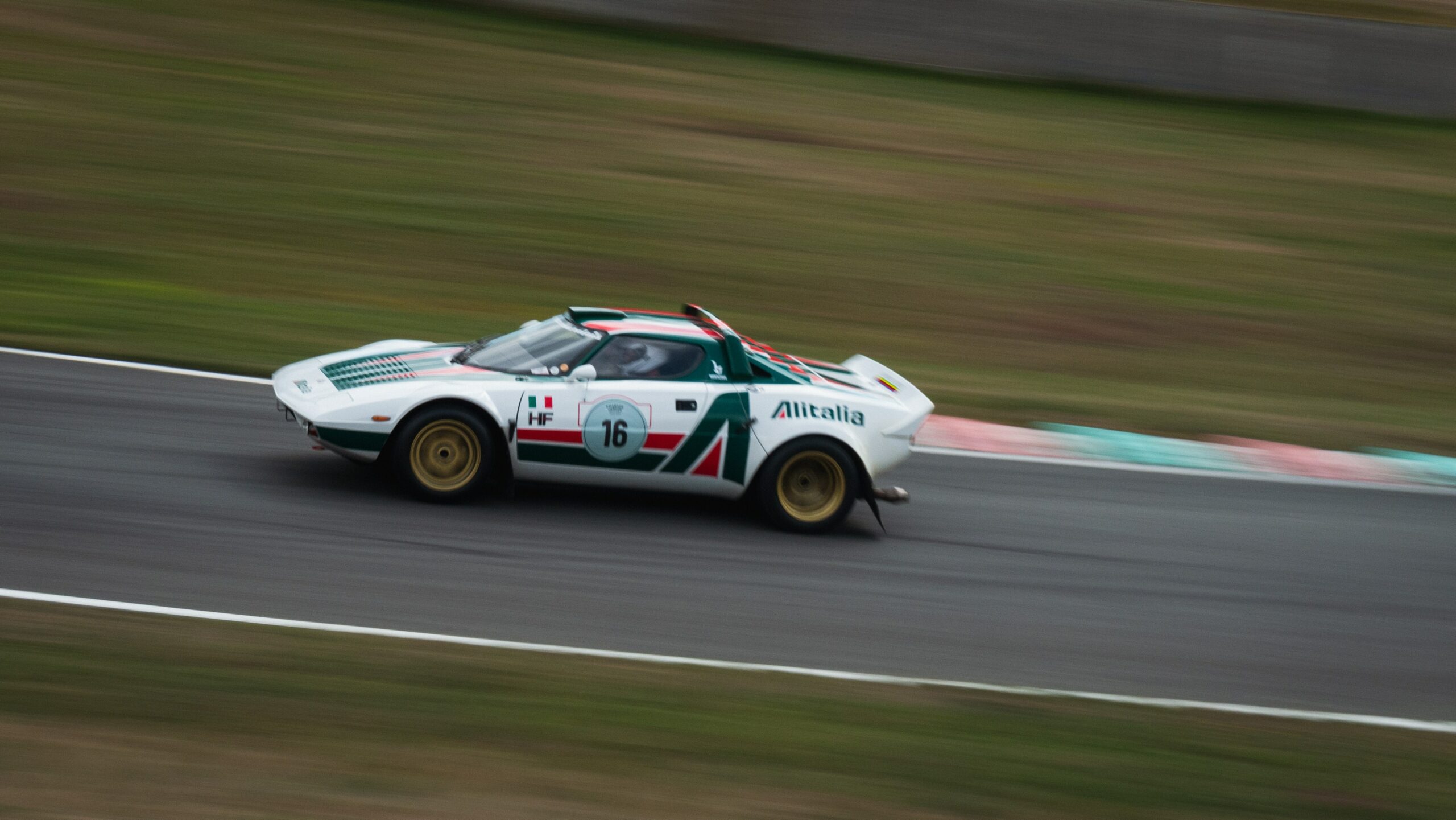 Where it all began
How bizarre is it that a car that was originally designed as a bodywork designers' dream project, has ended up becoming a World Rally Champion? Who would ever have thought it, but it happened in 1970? Lancia Stratos, the car that first appeared in a competition in Corsica in 1972, has stunned us all, especially when it was awarded the title of one of the sport's most versatile competition cars to be designed.
Way back when in 1974, the Lancia Stratos entered the world championship scenes, and it went down a storm. To say that it was an extraordinary car is an understatement. It was, without a shadow of a doubt the most powerful rally car of all time. Looking back, and if you watch how it performed, you would be able to tell that this was a car that could have only come out of Italy.
To become a legend of the rally world when no one expected it to is just something else. The Stratos has made its place in the history of motor racing and it will be remembered forever for its perseverance, skill, and modern style. Although there have been numerous attempts to imitate the Stratos, nothing has compared. Had the Stratos not been forced to withdraw from factory competition, you can guarantee that it still would have been top of the table now.
The design was on point
Smashing its competitors out the water, you can guarantee that you have never seen a rally car like it. First seen in public in 1970 at the Turin Motor Show, with the engine of Lancia Fulvia mounted in rear-central position, as you can imagine it was a sight that people only dream about.
Not to seem like we're telling a story, but when January came around the following year, this was when the ball really got rolling and talks were happening around production. Of course, the most important decision of all was going to be around the power unit and which would be best for sport.
Brace yourself for the initial Stratos concept car. Powered by a Fulvia 1600 engine, it was a weapon but still wasn't enough for this beast. At this time, rallies had well established that an engine like this wasn't going to be enough. So, what do you do? Ask Ferrari if the V6 Dino engine could be used to help with the production. Good old Ferrari ay?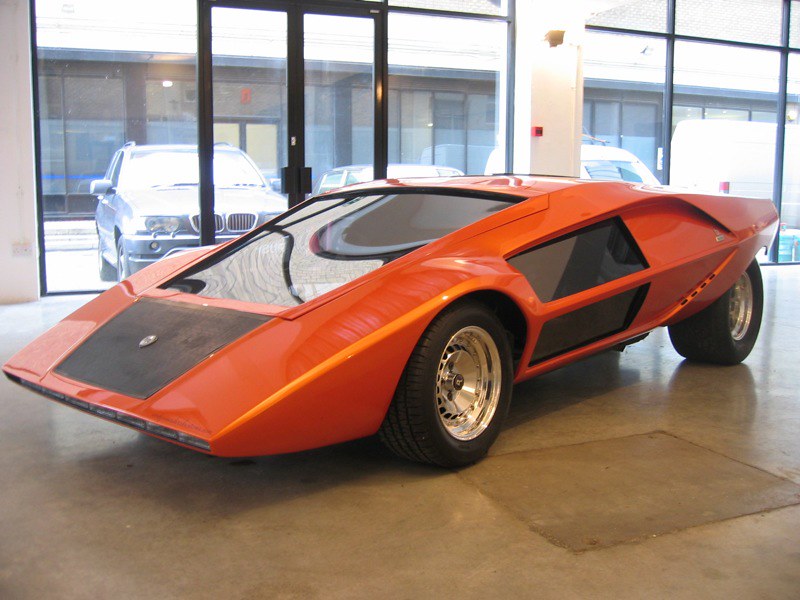 The V6 was a bold and brave step but nothing was too much for Stratos. With the layout of the sports car taking shape, the plan was for the engine to be mounted behind the crew and mated to the 246GT power train.
Thanks to the gorgeous 60% weigh bias layout over the rear-driven wheels, the amount of promise that this offered in terms of competition purposes was immense! Originally, this bad boy was designed with double wishbone suspension all around, can you imagine? Sadly, this did not last, and the decision was made to install MacPherson struts at the rear to aid with wheel travel. Everything had to be done for a reason.
Now if we are talking bodywork, this was initially aluminium, but during production, it was changed to glass fibre, although do not ask us why on this one. Either way, the Stratos looked on point and was ready to show everyone what it was made of.
Down to every little detail, the front-rear panels could be whipped off in seconds, the steel chassis was incredibly strong, meaning the car could run effectively and the end result was that it looked like the most attractive and exciting car that you'd ever seen.
Competition time
Now, this was when the real fun started to happen. In 1972 at the Tour de Corse, the car retired. We know what you're thinking, surely it can't retire that early, but with suspension trouble and another event in the diary for that year, this seemed to be like the only option.
In 1973, that's when the big boys came out at the World Rally Championships. While production was commencing, Lancia continued learning about the Stratos in competition, and before you know it, bam! They entered Sandro Munari in various rounds of the European Championship.
You can imagine the partying that went down after the first Stratos victory, which came in April when Munari won the Firestone Rally. Rallying wasn't the only thing that Lancia was interested in either, long-distance sports car racing was also up there on the list. Shortly after this Andruet finished second in the Targa Florio race and then the big one came and knocked us all out of the water in 1973.
Along came Tour de France, which marked Munari's first big win and success for the Stratos. From here on in, the cars were on fire and in 1974, the rallying season for Lancia commenced. The Fulvia set the benchmark for the rally championship contender, Andruet ran a Stratos on certain French events and Munari entered various events in Italy too.
All for one and one for all
Picture this. On the top floor of the Lancia building, you have got Cesare Fiorio who had an interview with the racing manager, Niki Bianchi. Bearing in min Bianchi was well acquainted with the issues associated with racing, he asked Fiorio to help him start a Lancia racing department.
And just like that, the customer racing department was created, with the aim of optimizing, rallying, and providing technical advice, the two teams; the Jolly Club, from Milan, managed by Roberto Angiolini, and the Gifrone team from Genova, managed by Luigi Tabaton, were rolling in it with cars and drivers competing in championships, alongside Lancia works team.
The two teams were enrolled and promised racing drivers so that they could create a talent pool and what a great decision this was. This was the start. Things were falling into place and prep work had started for the World and European Championship.
The business was booming and by 1973 most customers were racing with the Fulvia. Stratos succeeded in tearing the Renault Alpine to shreds in the championships, and it's believed that this was all down to the cracking relationship that had been built between the teams, preparers, and drivers.
Lancia went from strength to strength and continued to win everything!