Did you know that both Skoda and Hyundai are aiming to take the use of our car grille to the next level and use them as an LED message board in a trial to improve road safety? An LED grille that communicates to give pedestrians the green light to cross the road, just sounds incredible!
What is the grille on a car?
A car grille is a protective metal or plastic latticework or grating, says Car Part, which you'll find located between the headlights of your vehicle. It's a car part that completes the face and style of your car and it will sometimes have the logo of your car manufacturer on the grille design too.
The grille essentially sits in front of the engine bay, covering the area opening in the front of a car body to allow air to enter or exit. It's one of those car parts that come in different kinds, for example, you can get a main grille, lower grille, kidney grille (only BMW have those), and fog grilles.
Your vehicle grille is a very unique part of your car and will likely be designed in line with the specific shape of the front of the car, according to Trade Vehicle Parts. This means when you're buying a replacement grille as spare parts, it's essential that you check if it will fit your vehicle in the same way the original would.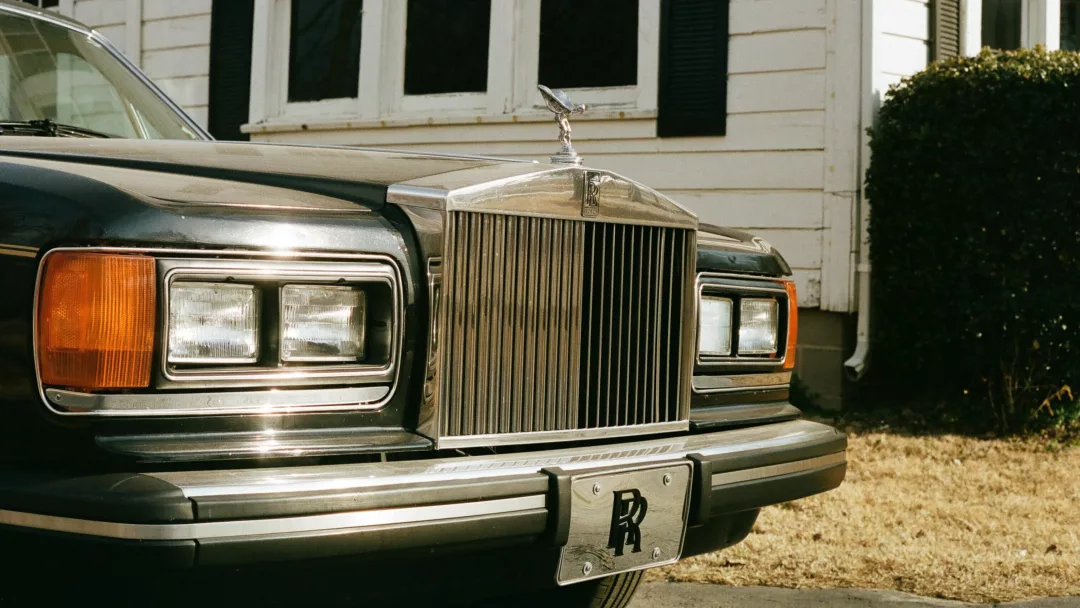 What is the purpose of a grille?
Did you know that at the front of your vehicle there is an an opening that allows the air to move into the engine compartment? The air helps to cool the radiator and the engine, so nothing overheats, says Motor Biscuit. To cover that hole, manufacturers will install an accessory known as the car grille, which allows the air to flow freely underneath the hood while protecting the engine and other parts and from road debris.
One of the main reasons why car grilles are made out of metal is because of there lightweight but have a sturdy design and it also acts as a piece of trim with a mesh pattern that is decorative, according to Ethos Car Care. Some people also refer to the front grill it as the "radiator grille" or the "nose panel". You may also find that there is a "lower grille" at the base of your vehicle's front (either as one long piece of mesh or as several sections). The main thing to note is that every single vehicle has a different grille design.
As we become more integrated with modern technology and with electric cars becoming more and more popular, electric cars don't have a combustion engine or radiator to protect, however, automakers of these cars are still using grilles.
How are Skoda and Hyundai planning to use LED grilles?
Skoda and Hyundai are planning on modernizing traditional grille covers with their masterplan, which involves integrating an LED display onto the front grilles in some of its future models. They aim to produce vehicles with an LED display on the grille, which could then communicate specific messages to those outside of the vehicle.
The new technology is part of a wider trial within the Urban Mobility initiative of the European Institute of Innovation and Technology. According to AutoCar, Skoda plan for the system to work automatically and without any driver intervention – for example, when the car approaches a pedestrian crossing to inform those waiting to cross in advance that the car has spotted them and it is safe to go.
To save drivers signaling to pedestrians that they can cross the road, whether that be by flashing their headlights or waving their hands as we do, having LED technology display on the front grille like Skoda are trailing will enable cars to send out a clear signal to pedestrians not to cross and the driver won't need to control what is displayed on the screen.
Imagine how amazing this would be for helping to reduce the number of pedestrians that are injured in road traffic incidents each year.
Skoda said: "Technology like this could potentially help to reduce the number of overall pedestrian injuries on the road."
Reports suggest that Hyundai is hard at work too with the goal of putting an LED display on the grille of a future car.
Back in June 2021, Hyundai Motor Group's auto parts supplier, released a statement announcing they are working on a front grille with LED lighting functions simply named Lighting Grille. Now, the research has come up with some awesome prototypes to give us an idea of what it is, says WapCar.
According to Car Scoops, back in March of 2022, it showed off its "Concept of Mobis: Future Exterior" on YouTube. That video demonstrates exactly this type of technology. A display on the grille of a rendered car provides messages to those outside of it saying things like "Go Ahead" to pedestrians or welcoming an owner to the vehicle upon unlocking.
"We plan to continuously introduce innovative products that combine technological perfection with emotional quality to the global market in response to changes in future car trends," said Lee Woo-il, Head of Hyundai Mobis Module Lab.
Hyundai and Skoda aren't the only ones with this idea. BMW recently showed off its i Vision Circular Concept with kidney grilles that doubled as a place where the lights resided and messages could be displayed.
Only time will tell who will be able to bring this LED display grille into the market first and we can't wait. Who knows whether it you'll need to upgrade trim level to benefit from this technology, we can only wait and see.
You can see what the new LED grille looks like here: https://www.autocar.co.uk/car-news/new-cars/new-skoda-grille-gives-pedestrians-green-light-cross-road