Ford is preparing to unleash the seventh-generation Mustang as a four-wheel-drive with a hybrid V8 drivetrain
The iconic muscle car is to be unveiled in Detroit this week and is set to undergo the most radical reinvention in its 58-year history.
We're looking forward to the first official taste of the new pony's V8 engine and the great news is, we don't have to wait that long, because its reveal is just around the corner.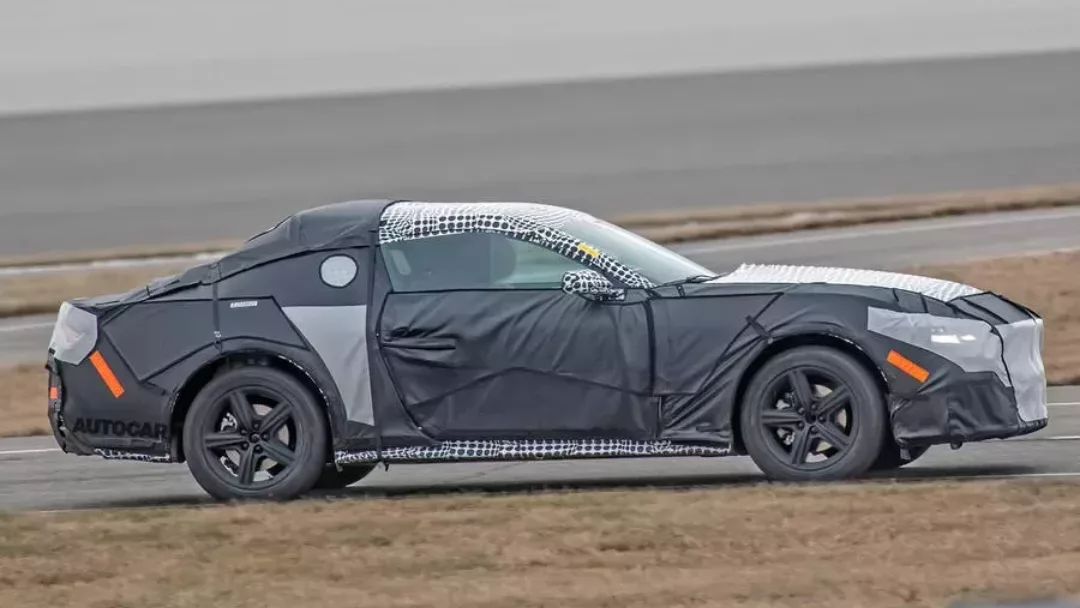 The sports coupé wears one of the longest-running (and historically best-selling) nameplates of any car currently on sale

So the revered pony is yet to lose its covers, but that doesn't stop us from finding out the latest. Visible details include new lights and a sharper front grille, but it's what's going on underneath that we're all dying to know.
According to Ford Authority, the same 5.0-litre Coyote petrol V8 will be under the long bonnet of the new Mustang, but this time instead of the 339kW/556Nm output as seen in the current GT, it will have a pair of electric motors for reduced emissions, increased power, and zero-emissions running capability.
Through a respective reduction gearbox, which forms part of a four-wheel-drive system, the Mustang is expected to "increase wheel traction with a ground surface on which the vehicle sits to increase acceleration and decrease wheel slippage", Patent reports.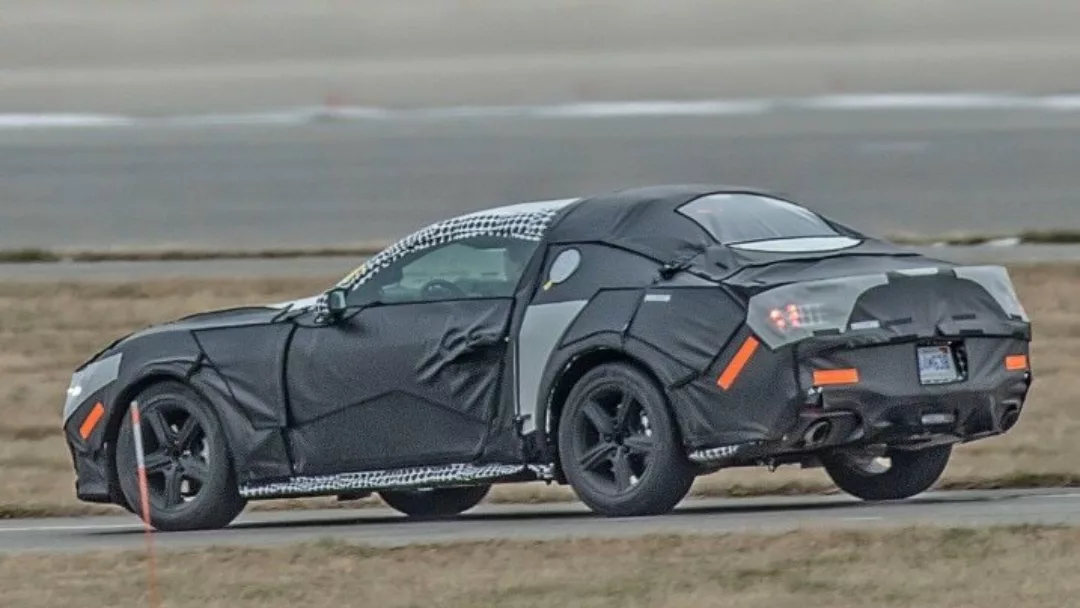 The Mustang is set to become a four-wheel-drive, either independently in EV mode or alongside the petrol motor in dynamic driving situations
Ford is expected to bring the Mustang into the electric era and there will be hybrid variants that will be available this time around. Although an all-electric Mustang GT is certainly not going to be here for at least a couple more years just yet.
Dealers have supposedly been informed that the new Mustang GT will be offering hybrid engine options this time around, which would mean that there would need to be a change in the chassis to support the new power unit.
Price-wise, no pricing details are yet to be revealed and it's no surprise given the several different variants. We'd expect the tag to start off at around £44,059.99, which would be more than the price of the EcoBoost Fastback, to give you a rough idea.