One of the main things that people ask themselves when buying a new car is how much will a new car, that is straight from the factory line, cost me? The answer to this question is that ultimately, this will depend on what car you get.
You pay for what you get these days and as exciting as buying a new car can be, there are so many things you'll need to think about before getting a set of new wheels, including an endless list of options and extras.
Within this guide, we'll help you make sure that all of your new car buying needs are catered for and help you purchase the car of your dreams as cheaply as possible.
Hold your horses
First things first. Before you go off looking for a new car, ask yourself this, does the car really need to be that fresh that it has just fallen off the production line?
If the answer is no, then maybe a used car will do. When you purchase a new car, you've got to be willing to accept that a new car loses almost half of its value within the first three years, if not sooner than that. Imagine how much of a massive chunk that is to lose on such an expensive purchase!
You might find that getting a brand new car isn't the answer and that a car that is around one to two years old will simply do the trick. Its cars like this generally tend to hold their value better than a brand new one too.
What car do you need?
Before you start looking for the 'one', your dream car that you really want to buy, you need to really think about what you need from a brand spanking new car. For example, there's no point in getting a convertible if you're about to start a family. You need to be realistic about what you need and what you can afford.
Some of the questions you might want to ask yourself are:
What am I looking for in a new car? Is it room for all the family, or fuel efficiency? Maybe it's both and you want to really get great value for your money.
What type of driving will I use it for? Will it be for short city drives or for long motorway journeys? Does it need to be able to cruise or is that not a necessity?
Are you looking for petrol or diesel? The fuel you're after can really make a difference to the type of model you choose.
What about an eco-friendly car? If this thought has crossed your mind, then maybe a hybrid or an electric car could be the one for you. They can cost a bit, to begin with, but they are generally cheaper to run.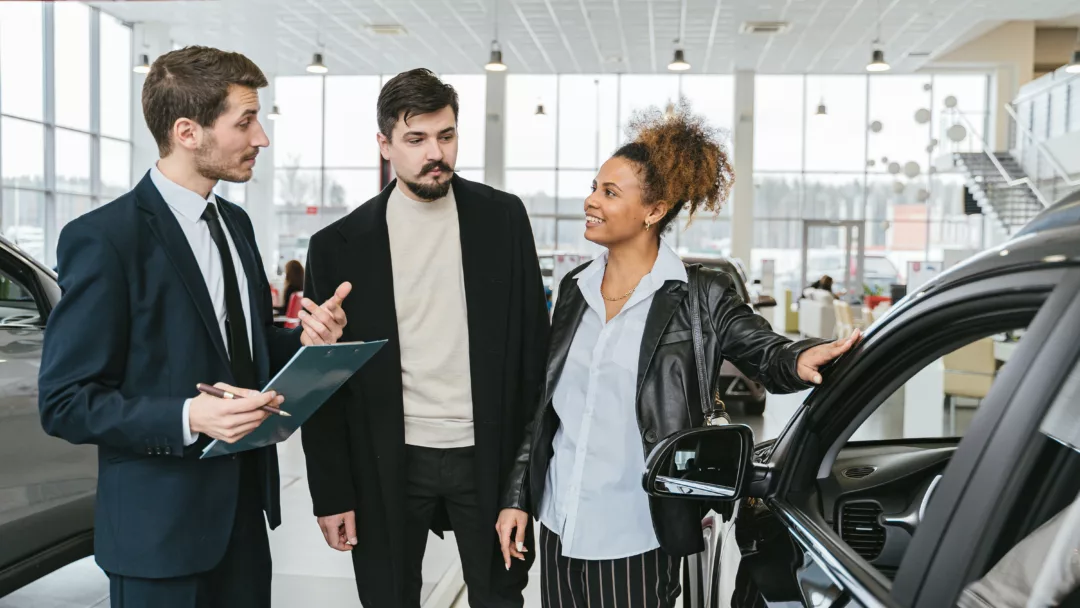 Ever thought about buying pre-reg?
Cars classed as pre-reg generally tend to come with a nice chunky discount attached to them for you. This is because, technically, these types of cars have already had one owner.
Basically, dealers can buy cars and register them to the dealership. When they do this, it's normally so that dealerships can meet their targets for the month, helping them make more of a bonus.
The way it works is that the dealer 'buys' the car, and registers it to the dealership. This is often done to artificially meet sales targets for the month or quarter. Dealers do this as they can often make more from bonuses for hitting targets than they can from selling you a car.
What does this mean for you? This means that you can buy a new car with a good discount on it because records will show it already had an owner before. You could get yourself all the benefits of a new car at a really good fairly new price.
You can find a pre-reg car just like you would any other. The thing to look out for is that a pre-reg car shouldn't be more than six months old and it's a really good idea to haggle hard if you find one that you're really interested in.
What about a run-out model?
How about slashing your cost by 30%? You could get your hands on a 'run-out model, which often comes with a lovely discount of around 30% off the original price.
If you're considering a run-out model then again, you can buy one from main dealers and you might also find them listening with some brokers online too.
How much will a new car cost you?
Cost is no doubt going to be a massive factor when you're looking at buying a new car. If you've decided that you're definitely going to fork out for a new one, as long as you arm yourself with all the information you need and you're not rushed into making a decision, all should be well.
There are quite a few costs going on with buying a new car and these are just a few:
Upfront costs: when you find a car, you'll either have to pay upfront or take out some finance. Whichever you choose, you can expect to make some sort of payment upfront.

Finance repayments: there is the option of finance and taking out a personal loan, or dealer finance and you'll need to take into account the repayments.

Fuel: this is a big one. You're probably going to want to figure out and estimate how much running your new car is going to cost. How many miles per gallon will you get?
Tax: before buying a new car you can check out how much your road tax will be on the Gov website so you'll be able to see beforehand how much it's going to cost you to be on the road with tax.
Car insurance: the cost of your car insurance is based on how much of a risk you are on the road. If you're a young and fairly new driver, and you add on breakdown cover too, then you can expect this cost to be quite high.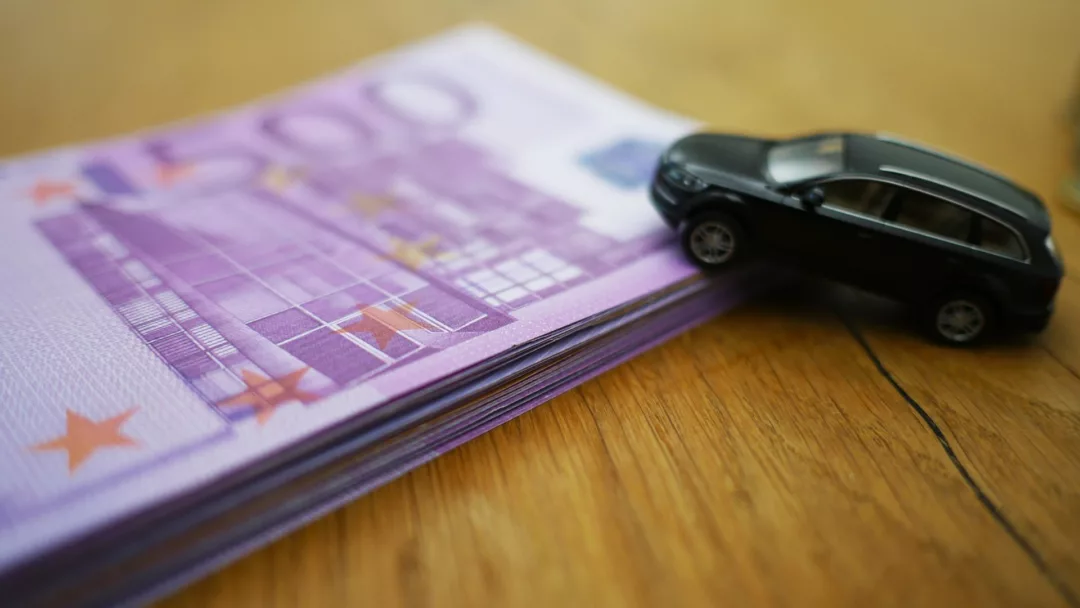 Need to flog your current car first?
If you need to get rid of your current wheels first before you can even think about getting a new one, there are so many different options for you.
Part-exchange: this can save you some hassle but it's not likely to be very money-saving for you. It will save you some time from having to advertise your car etc. but you might not get as much for it doing it this way. The dealer will simply give you a price for your car and knock off the total cost of the car you're buying. The dealer will probably pay less than your car's value so it can move it on.
Selling privately: selling privately could be the key to making £1,000s. It's time-consuming, but you are more than likely going to make a heck of a lot more money. If you're prepared to put the effort in, you could list your car for sale on a number of different sites, from Facebook to eBay and Gumtree to Autotrader. The choice is yours at the end of the day.
Car comparison: save the best until last as they say. If you decide you just want someone to take your car off your hands for you, with no hassle and a quick and simple easy sale, then look no further. You can find out how much your car is worth in just a few clicks here at Jamjar.
Simply, pop your registration number into our online valuation tool and find out the true cost of your car. You could bag yourself the deal of a lifetime with one of our best UK car buyers. Trust us, you don't want to miss out. Who knows how much you could receive. Let us help you get the best deal today.