We don't know about you, but our idea of the perfect drag race is one that sees Polestar and Tesla go head-to-head. We are talking premium electric cars and a bit of fair competition, what's not to love? The Tesla Model 3 attracts a fair bit of competition, so a little more from the five-door electric family hatchback, the Polestar 2, is not going to hurt.
Does the Polestar 2 have what it takes to knock the Model 3 off its perch? Let's have a gander.
Some would say that the Tesla Model 3 is the best pure electric executive car going right now. But with the Polstar 2 offering similar technology and performance for a similar price, which is faster and how do they really compare?
Polestar 2
CEO of Polestar, Thomas Ingenlath has many different ideas when it comes to Polestar 2. It's fair to say that he's made it clear in the press that Polestar is not after Tesla and is definitely not in the same game as Tesla. In terms of markets, Ingenlath intends on going after German rivals rather than American ones like Tesla.
Yes, the two cars in question are similar in price and concept, however, if you opt for the Polestar's 2's performance pack, you'll be quids in with the 20-inch wheels, adjustable dampers, dual flow technology, and a top speed of 130 mph. You will also get about 0-62 in just 4.7 seconds too.
The quality of the Polestar 2 is second to none and has worked hard to develop a package that matches or is better than its rivals in areas and the result is this. A face-off with Tesla, with the benchmark set high, is by far a tough one.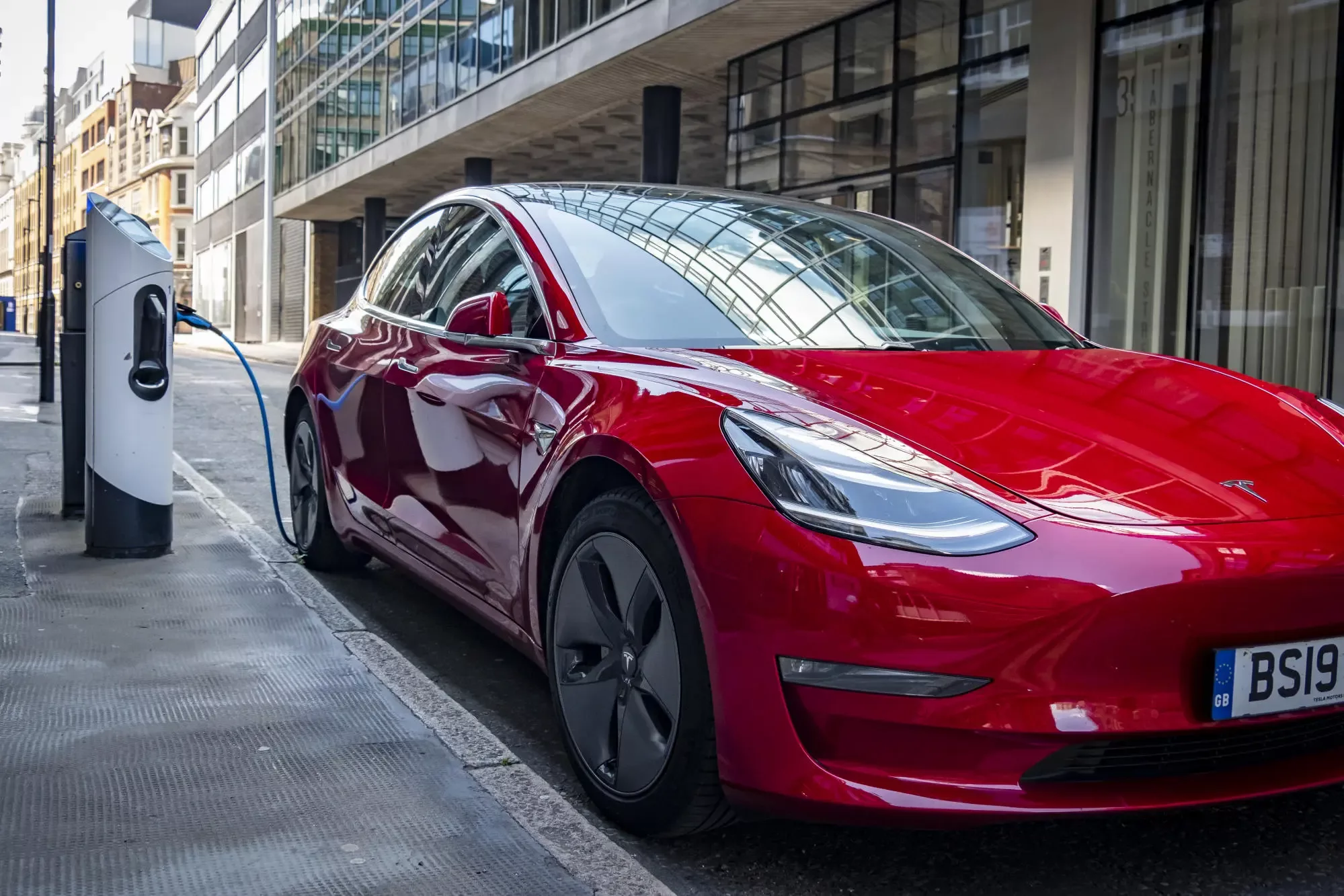 Tesla Model 3
The Model 3 hits all the right notes if we're talking tech and a cheap runner. Some even say that electric cars can be fun to drive thanks to this sassy saloon. When it comes to stats, Tesla claims a top speed of 155mph and around 482 horsepower, as well as 0-62 in just 3.6 seconds.
Both cars are on form in terms of desirability, performance, and rivalling range, but we need to do some more digging to see if the Polestar has what it takes to top the Tesla.
Driving style
Speed is everything. Like it or lump it, it's true and it's what most of us petrolheads have at the top of the list. Let's see how they really handle it.
For starters, the Polestar 2 has some cracking grip on its tyres, which gives this bad boy a sense of trust when you're flying around the corners. It is a great drive and coming in at almost 2.2 tonnes, it's definitely a big boy.
Compare that to the Tesla Model 3 and what do you have a performance model whose handling is top-notch, and an incredible ride on the road. Some even reckon that in terms of ride, that the Tesla is marginally better, especially for comfort.
Word on the block has it that this could be down to the fact that the Polestar 2 has the Performance Pack, which includes dampers, as well as spring and stabilizer bar rates. To be fair, these do a cracking job on both road and track, whereas Tesla is set up purposely to cater to your comfort needs.
Put it this way if this was a game of Top Trumps, Tesla would win hands down with its 0-60mph in 3.2 seconds vs the 4.7 seconds Polestar. With 162mph vs 127mph, the speed we're talking about here is so comparable. All in all the Polestar still has a good game and provides a fast and feisty shove when push comes to shove.
Practicality
If you're thinking of forking out for an electric car and if you're not going to be drag racing every week, then there are a few things that you might want to take into account.
For example, if a family hatchback is what you're looking for then the Polestar 2 has some great practical touches. Storage space overall is a 10/10, once you've taken into account the underfloor storage and the extra storage in the front. If you need space, then this could be so useful for you, more so than the Model 3.
Both cars have been designed so that their simple yet a great drive. Seats are supportive and extremely comfortable, with not much in the way of head or legroom, which is great if you've got lanky legs.
There is plenty of decent storage involved with both of these, including cup holders and a central cubby under the armrest. Slim door bins and panoramic glass sunroof also glam up the interior and give it that airy feel too.
Buying and running costs
Model-wise, these two come up on top with just a few grand price differences. Figures are the key and the Polestar might come in cheaper, but beware, as it does come with less range (292 vs 352) and it also takes more time to charge. Mileage-wise, the Polestar has capped mileage at around 99,000 whereas the Tesla is a bit more generous with 120,000.
If you're looking for cheap and cheerful, the cheapest version of the Model 3 line-up would be £6,410 cheaper than the standard Range Plus, however, it would have 25 miles less range. Interestingly, the Long-Range version is the same price as the Polestar 2! Who would have thought it ay?
Ingenlath has already said that different variants are coming, so we definitely have something to get excited about. Thanks to the Polestar 2 only having a single electric motor option, it actually makes it more affordable but also has a longer range too.
Running costs for both cars are quite similar, so you won't have to worry about your money too much. In the asking price, Polestar gives you three years' servicing (up to 31,250 miles), along with three years' roadside assistance and free access to connected infotainment services!
Filling up, don't worry about petrol prices anymore, they're a thing of the past. Just electric to think about now. On paper, the Model 3 returns stronger efficiency compared to the Polestar's 3.2 miles per kWh. Both cars also have more than enough of a range to cope with your general day-to-day driving and long-distance too. Then this is where Tesla comes in, with its own supercharger network, it makes charging for electric cars even easier and more convenient than ever. The capacity of this charging network is just something else too.
What does the future hold?
Looking forward, innovation and speed are everything for these companies. Tesla has had to build and design its cars from scratch, and Polestar has done a cracking job splitting off from Volvo and having the flexibility in its life. Both carmakers are quite far away from your traditional ones and looking at both of them in-depth, they do a fair job.
If there had to be an outright winner, then we're sorry but it would have to be Tesla. If you don't want to be part of the Tesla club, then the Polestar is a great alternative. The reputation Tesla has built up is second to none, it's like a computer but on wheels. For those who aren't that much of a computer geek, then the Polestar might be more appealing for you. If you had time for both though, you could always get a Polestar too, it down to you really and whichever suits you best.
Saying that, if you now know that an electric car is for you and you could do with a Tesla Model or a Polestar, we would be more than happy to help you sell your current car first. Simply enter your reg number into our cracking online car valuation tool and watch us do our thing. You'll be able to see how much your car is worth in seconds.