The gem in the calendar of British motoring events is back. Goodwood Revival is back with a bang this year with 15 race days in total, you'll be spoilt for choice. It's set to be an epic weekend of historic racing, you just know it's going to be a gooden when you find out what races are in store for you.
Ready to go racing? Let's see what Goodwood has in store for us this year.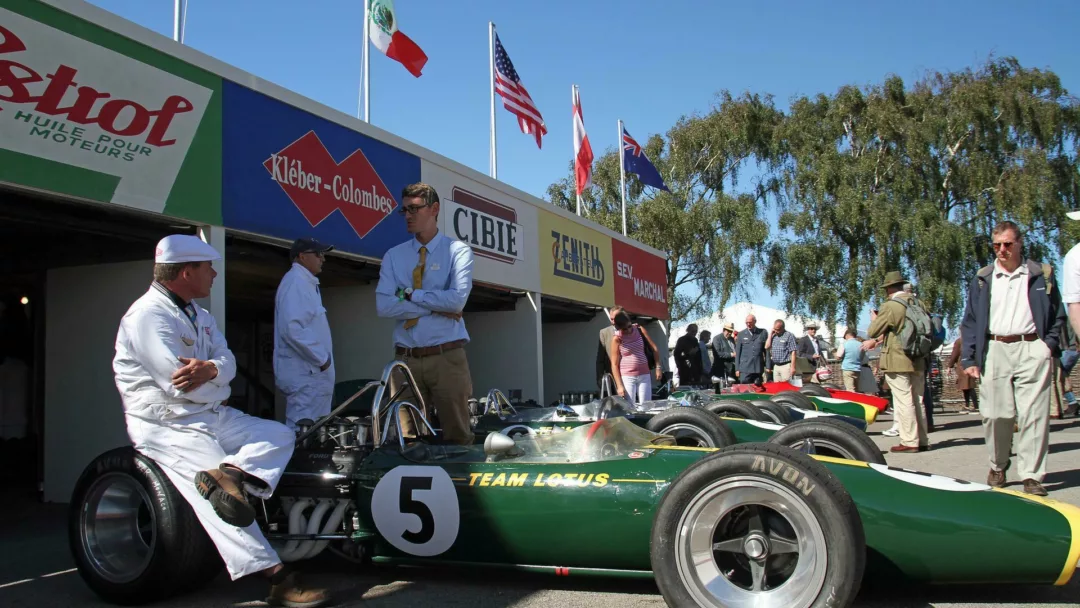 Freddie March Memorial Trophy
Kicking things off with sportscars from the late 1940s and early 1950s is the Freddie March Memorial Trophy. This has been a mainstay of Goodwood for years now and it will more than likely continue to be going forward too.
With its mixture of stunning sportscars from back in the day of the Goodwood Nine Hours, this year it's moving on up and kicking things off in style as the first race of the weekend! You can expect to see sports cars, only the best of all time, such as the might Jaguar C-Type and the sassy Allard J2X.
Madgwick Cup
For those sportscars that are under 2.0-litres, this one is for them. If you want to see a battle of the small sports cars of the early period, then this is it. This is the one for you. It's named after what is quite possibly one of the most difficult corners of the Goodwood circuit, so you can only imagine how tricky this one will be.
With engines fitted that are under 2.0-litres, you can expect to see four-wheel drifts from cars like the Lotus XI and Maserati A6GCS. We don't know about you, but we can't wait to see the drifts galore from these 1948 racers.
Barry Sheene Memorial Trophy
It's the one and an only race named after the legendary, Barry Sheene. The two-wheel test is here for the 1950s motorcycles and we're here for it. The Lennox Cup was won by Barry in 2002 and he took the legendary 500cc champions name too while he was there, before he sadly passed.
It's a pretty much given with this one, that you can expect to see nothing more than bikes doing their thing and battling across a pair of races with riders from all over, including the MotoGP and British Superbikes.
Goodwood Trophy
We can't forget the Goodwood Trophy now, can we? Goodwood Revival wouldn't be the same without it. This race was awarded the name of the Festival of Britain Trophy last year in celebration of its 70 years since a race of the same name took place at Goodwood, can you believe it!
You can expect to see Maserati 6CMs, Alfa Romeo P3s and so much more. The race will be back this year and we can't wait to see the Revival's oldest race take to the track.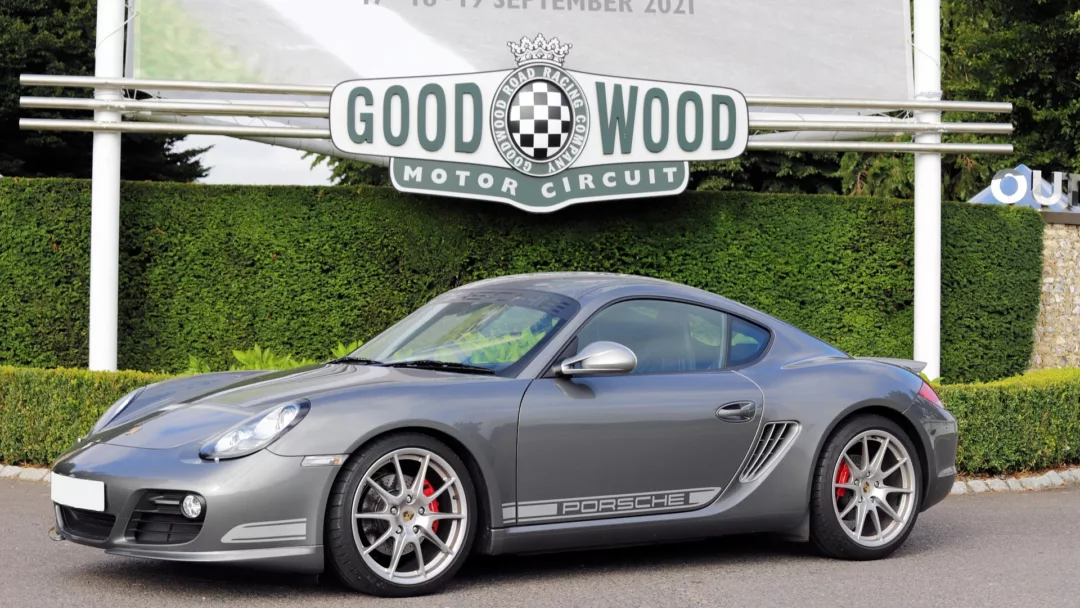 Glover Trophy
If it's an up-to-date F1 race that you're after, then this is the one for you. This has to be one of the most historic races of the Goodwood season, with the tiny, small engine Gran Prix cars, this is a race not to be missed.
With legends like the Lotus 25 and the V12 Ferrari, not to mention the BRM's P261, you can only begin to imagine what this race is going to look like. Well, we know we can expect a show that's for sure, thanks to these races that never fail to put on a cracking show for us year on year.
Stirling Moss
Memorial Trophy
For a new
race, the Stirling Moss Memorial Trophy hasn't been doing a bad job of providing
us with a beautiful battle of the pre-1963 GT cars. It joined the line-up in
2016 and since then it's been doing an amazing job at taking the opening spot over
the years.
Although it's not taking all the glory with the grand opening this year, that's not to say
that you should expect anything less from this race. Thanks to the beautiful
and valuable cars it has to offer, from the Jaguar E-type and the Aston Martin DB4
GT, this race will be a battle and a half.
Chichester Cup
This
drum-braked car race is the one. It's the Revival's daintiest single-seater
race featuring top-notch cars that can go a lot faster than you might first think.
The cars taking part are pretty close to those that raced in contemporary
top-level Grand Prix racing. It was the Formula Junior series that started the
careers of many. The highlight will see the Lotus-Ford 18 for starters and we
can't wait.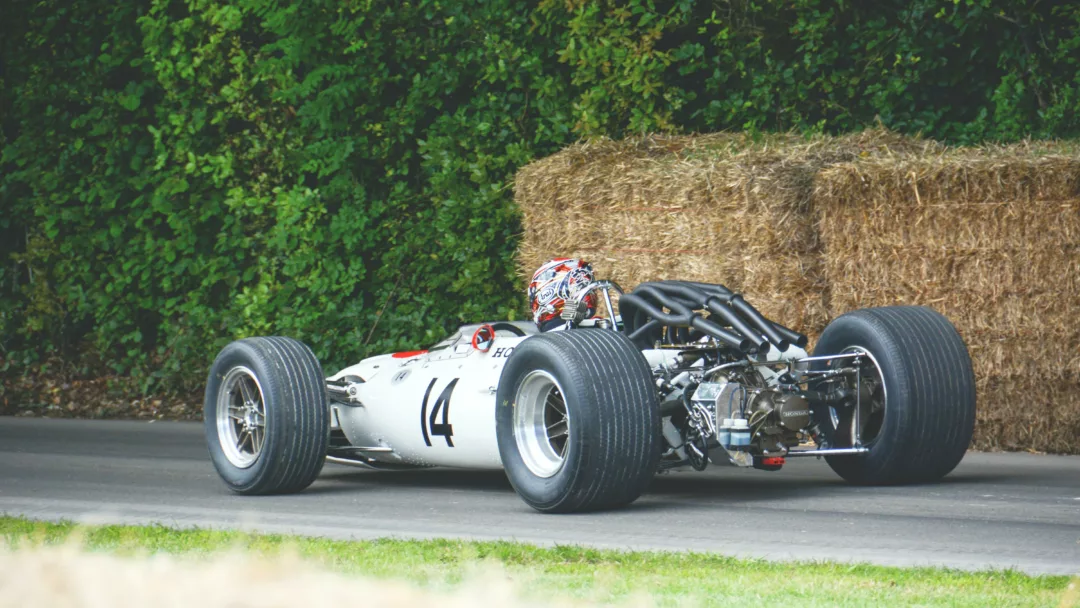 St. Mary's
Trophy
Switching to
the later saloon cars from the 1960s, say hello to the St. Mary's Trophy. It's
a showpiece race of every Revival. You can't beat the battle between Lotus
Cortinas and Alfa Romeo GTAs.
Split into two
races, VIP drivers from the world of the BTCC, Sportscars, and even F1 taking
the wheel for race one. For race two you've got the owners attempting to bring
home the victory, but who will it be? You don't want to miss this one.
Whitsun Trophy
Here it is in
all of its glory, the fastest race of the Goodwood Revival weekend. It's back
and it's bigger and better than ever. With a mix of Can-Am cars and other big
juice engine racers, you can expect a battle and a half with some M1Bs and
legendary GT40s being thrown into the mix.
Lavan Cup
This cup has
taken many different forms over the years and for 2022, you'll be pleased to
know that it's the turn of the most popular classic cars. Be prepared for a
grid of around 30 MG Bs in a constant drift. Do you like the sound of that? Don't
forget that seriously close racing too from the start and throughout.
Richmond &
Gordon Trophies
If this wasn't
the race that changed the F1 forever, then tell us what was. The 1950s was the
period when the front and rear-engined cars shared a grid. This was when
single-seater racing began to change forever. The world had changed but it took
some time for Ferrari and Maserati to embrace this. Gear yourself up for the
Maserati 250F battle Cooper T51, Lotus 16, and Scarab.
RAC TT Celebration
This has to be
quite possible the biggest race in the world of motorsport. The RACT TT Celebration
is the race of all races that are going to get that heart rate going better than
any other race can.
As a
two-driver race, you can imagine how much attention this race gets from both
current and former racing drivers. Battling it out in their Jaguar E-types and
AC Cobras, who knows who will win it this year.
Sussex Trophy
Last but not least,
it's the Sussex Trophy, which is just the perfect race to end such an amazing day
of motorsport. After a fun-filled day of races, this pretty race is filled with
the stunning Ferrari 246S Dino, Jaguar D-Type, and many more.
If there's one
thing they say about the Sussex Trophy, it's that it never fails to keep us
entertained. Before you even think about leaving early, just remember you've
got this race left with some beauties of sportscar, you don't want
to miss this.