The ins and outs of using a phone while driving: stats, laws, and more.
Whether it's hands-free or not, let's face the fact that using your phone while your driving is a distraction either way. Brace yourself as we dive into the ins and outs of using your phone while you're driving.
What does the law say?
Did you know that it has been illegal to drive while using your phone since 2003?
You can probably imagine what the law thinks about using phones behind the wheel, but that doesn't stop people from doing it. So what does the law do? You guessed it, it introduces much harsher penalties in a bit to dramatically restrict phone usage at the wheel, to help make our roads a safer place.
The law states that there is a ban on holding your phone or sat nav while driving or riding a motorcycle.
You must have hands-free access, such as;
a Bluetooth headset
voice command
a dashboard holder or mat
a windscreen mount
a built-in sat nav
As long as your phone or device doesn't block your view out of your windscreen, you should be fine.
Penalities
If we're talking about the basic penalty for using your phone while you're driving, then you're looking at around a £200 fine and 6 points on your licence.
To top it off, if you've just passed your driving test within the last 2 years and you're caught using your phone, you can wave goodbye to your licence.
Did we mention that you could also land yourself with 3 penalty points if you don't have a full view out of your windscreen or proper control of your car?
If worse comes to worst, you could even be taken to court and you could end up:
be banned from driving
face a maximum fine of £1,000 (£2,500 if you're driving a lorry or a bus)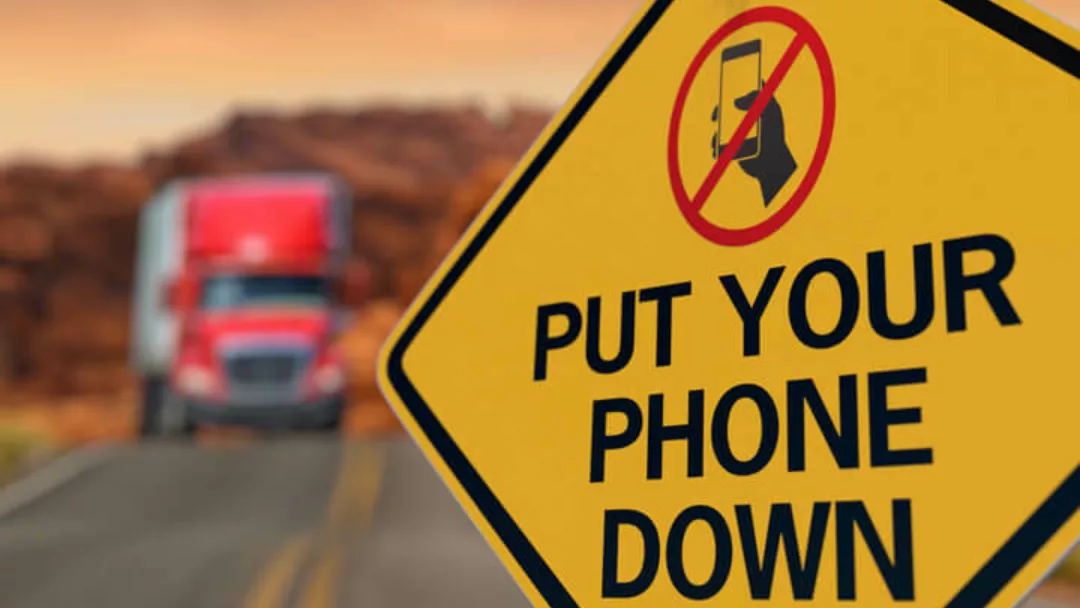 What are you not allowed to do?

The ban on using your phone while driving includes:
Texting
Making a call (that isn't hands-free)
Using your phone to use maps to help navigate
These rules apply the whole time that you're driving, even when you're:
stopped at the traffic lights
queuing in traffic
supervising a learner driver
Even if you have an automatic stop-start engine, there's no getting out of it.
What can you do with your phone?
If you're one of those people that just can't put their phone down, the only option you do have when it comes to driving is to use it as a sat-nav if it is mounted in a hands-free holder.
Other than that, if you need to use your phone to make or take a call hands-free:
It's better to stop if you're going to answer it or leave it to go to voicemail
If you really need to talk, if you can keep the conversation short and sweet, great!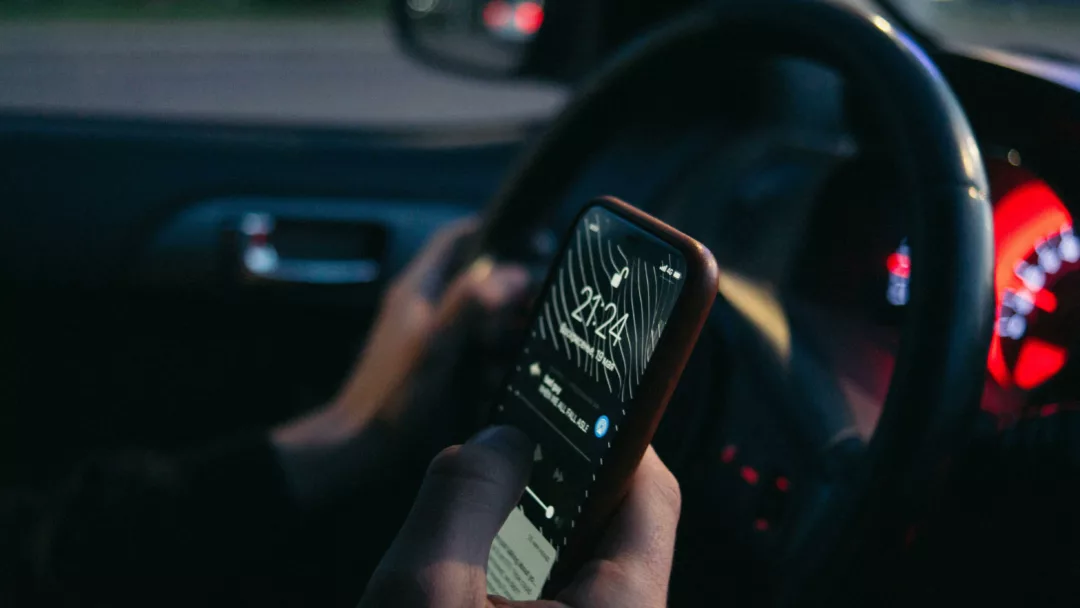 Why is it illegal to use your phone while driving?
This probably isn't news to you, but did you know that using your phone while driving massively increase the risk of an accident?
Using your phone while you're behind the wheel is a massive driver distraction, and impairs your ability when you're driving.
In 2019, using a phone was a contributory factor in 103 serious accidents and 17 fatal ones in the UK — According to the 2019 DfT report on Contributory Factors for Reported Road Accidents
Further stats from the RAC Report on Motoring 2020 found that 29% of all drivers, actually confessed to either making or receiving calls on their handheld phone while their driving, occasionally anyway, but still! That's almost over 11 million motorists!
As you can probably imagine, young people are top of the list for making dangerous use of their phones behind the wheel. Drivers between the age of 17-24 admit to making video calls behind the wheel. Yes, you heard that right, actual video calls. Young drivers in this age group are twice as likely to do this than your average driver.
It's clear and simple
You can use your hand-held when you're parked and it's safe to do so. This doesn't include waiting in traffic or stationary at the lights.
When you're parked and the engine is off, is the safest. The only time you are allowed to is when you're making a call to 999 or 112 on a hand-held device while driving, but only if it's not safe to stop.
If you do get caught on your phone and you get a ban or you just don't want the car anymore you could always let us help you sell it.