Looking to find out which is the most reliable car for 2023? Reliability is one of the factors that is up there on the list of things that people take into account when purchasing a new car, because when that car warranty ends, you're left hoping you have a reliable car.
So let's take a look at which car brands have flawless track records and the least problems, and which ones stand out with the lowest reliability score and are perhaps more likely to breakdown.
Which 7-seater is the most reliable car?
If you're a big family you'll probably find yourself naturally gravitating towards a big 7-seater3 with plenty of space. In todays market there's plenty of top-class 7 seaters out there but the one that does it for us in being the most reliable is the Kia Sorento.
The Kia Sorento has evolved over the years, says Auto Express, from being a large, practical, and cheap family SUV into a large, practical, and classy one with an expensive price tag to reflect its kit and space.
Winner of Best Family Car in 2022 with Carbuyer and their Car of the Year awards, the Kia Sorento proved itself as a great family car and still is today. Sadly, supply shortages have reduced the Kia Sorento line-up, so you might find that if you're on the hunt for one you could find yourself paying a little more than usual for it.
With 2,011 litres of boot space with all the rear seats folded down, the Sorento is more than an attractive option and fingers crossed a more affordable option will land as the shortage situation improves.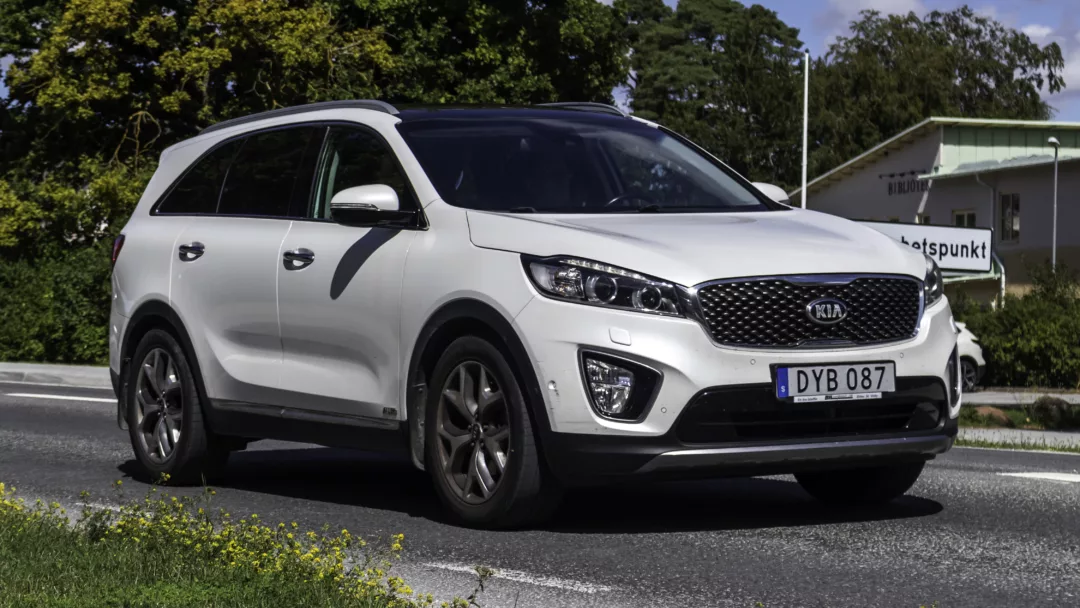 What car brand has the most problems?
There is one car brand that stands out from the crowd for not being a very reliable vehicle, and the accolade of the least reliable car goes to Jeep. Jeep has been named the least reliable make, receiving by far the worst report from owners, according to This Money.
In contrast, the lowest reliability score went to the Land Rover Discovery, which remains in showrooms today. Its 70.7% rating suggests the 4X4 is causing a few headaches for owners.
What Car?'s editor, Steve Huntingford, said that with everyone feeling the pinch during the cost-of-living crunch right now, unexpected car repair bills are the 'last thing any of us need'.
He added: 'The secret to keeping motoring costs down is to select the make and model of your new or used car carefully. Pick a dependable one and you should have no nasty surprises.
With this in mind, maybe opting for a Jeep or a Land Rover, wouldn't be the best option if you're looking for a reliable vehicle.
What is the most reliable used family car UK?
Rumour has it that the most reliable family car is the Lexus, a surprisingly huge, posh and powerful SUV according to Carvetical, that would no doubt serve you and your family well on those day trips.
Lexus has been named one of the most dependable of all car brands, and is renowned for producing solid, reliable vehicles, according to This Money. With only 6% of car owners saying that their cars had issues in the last 24 months, you can't really go wrong with it as a reliable family car and certainly one of the most reliable cars based on the data available.
Which brand of vehicle is the most reliable?
Taking the top spot for the brand of vehicle that has the most reliable cars has to be Toyota. With the range of cars and commercial vehicles, they have to offer, they have a legendary reputation for reliability.
From the quirky SUV coupe with self-charging hybrid power to the reliable Auris, which was one of the best performers in the latest Honest John Satisfaction Index for reliability with a model average of 9.86 out of 10, Toyota knows exactly what you're looking for in a dependable and reliable vehicle.
What is the most reliable luxury car of all time?
In the luxury car department, What Car magazine has reported that the Jaguar XJ is the most reliable with a reliability rating of 98.3% in their most recent survey. Sadly, the Jaguar XJ ceased production before the pandemic, according to This Money, which is a shame given how reliable it proved to be.
Just 6% of drivers reported faults with the XJ, all with non-engine electrics. Although it did take some time to repair, all of the cars could still be driven and Jaguar reportedly covered the cost of all necessary repairs, as some owners commented that they've had "no expenses aside from servicing".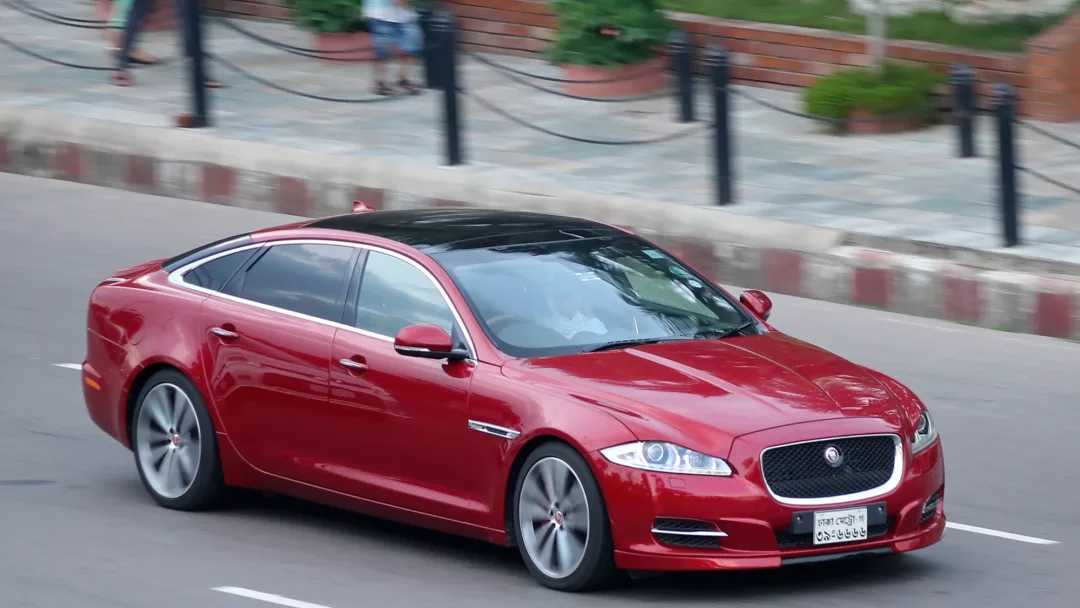 Which is the most reliable small car?
The most reliable small car is the Audi A1, which is the smallest member of Audi's family, featuring basic engines and features, says Carvertical.
Audi launched the stunning Audi A1 back in 2011 to its growing lineup, and it's continued to expand as it continues to release further generations. As it continues to grow with engines of up to 200 hp, and enough to reach 60 mph in under 6 seconds due to the car's weight of about 1.3 tons.
Although it might not be the cheapest of hatchbacks that are available out there, it's one of the most reliable small cars on the market and should definitely be up there on your list of dependable small cars.
What is the cheapest, most reliable car in the UK?
The Toyota Aygo is a tiny city car that is great for commuting and is one of the cheapest and most reliable cars you could ever wish for. If it's reliable motoring and something that is inexpensive with not much space that you're after then a Toyota Aygo could be the one for you.
Parkers have compared the Toyota Aygo to a Peugeot 107, saying that it is similar in terms of the average repair costs, which are considered low, as well as the benefits of cheap insurance and running costs.
The Toyota Aygo uses small yet robust 1-litre and 1.4-litre engines, which don't have any known issues and no common issues that seem to be occurring, so it's a win-win! You can have a brand-new city car that is cheap to run and reliable, it doesn't get much better than that.
Most reliable used cars
Let's face it, when we're buying any car, we want it to be reliable, especially if we're buying a used car. No one wants to buy a used car that's unreliable and going to let them down in the future.
Although buying a used car might be a gamble, it doesn't have to be. We've narrowed it down to just one used car, that if you were going to purchase, this vehicle should definitely be up there for consideration, and that is the Honda Jazz.
This may not come as a surprise to you to see that the Japanese manufacturer Honda, takes the top spot, given that it's been building highly reliable cars for years, but the Honda Jazz has to be one of the most notoriously reliable used cars on the market. It received a score of almost 90 out of 100 on the Reliability Index!
The Honda Jazz has a particularly enviable reputation, according to Parkers, for reliability and longevity that rival manufacturers would dearly love to replicate. They also reported that, with low failure rates and competitive parts prices, why wouldn't you want to recommend the Honda Jazz? It should be on anyone's used car list if they're looking for a trustworthy used car that doesn't cost a fortune to maintain.
What makes a car reliable?
You'd think this was an obvious question with a really obvious answer. A reliable car is one that doesn't break down, right? That's pretty much it really but how can you tell if a car is reliable and isn't going to break down?
Well, here are some of the things that you can look out for.
Engineering
Did you know that these days manufacturers can make huge profits from selling spare parts? Every part of your car matters, and it's down to engineers to make sure your car lasts throughout its warranty period, says Carvertical.
The good news is that various review sites, such as Consumer Reports, gather data from places like repair shops, MOT agencies, and user surveys, which they then break down into categories such as; major and minor engine problems, cooling systems, transmission, fuel system issues, etc. So you can see which car brands rank highly for reliability and then you can go from there.
A great review site that's always worth checking is Europe's largest motoring association ADAC, which predicts the car's reliability by looking at the most common causes of breakdowns for ADAC road patrol operations.
Maintenance
The truth is, the more we use our cars, the likelihood is that we're going to have to put some money into them for things like general maintenance and the usual wear and tear. Sometimes, even the most reliable cars can put a hole in your wallet at times given the average repair cost, but there's nothing you can do about it sadly, if it needs fixing, it needs fixing.
If you try to keep up with the basics, like regular oil changes and coolant top-ups, you'll be helping to keep your car running more than you might think. A good rule of thumb is to fix it before it gets worse, or before it's too late.
Read reviews
Reviews are there to show how great something is and a review when it comes to seeing how reliable a car is can be everything. If you find a good review that you can get your teeth into, then this will hopefully give you a good idea of how reliable the car is expected to be.