Are you ready for it? It's time to embrace the electric Audi. You might think that your car is the one and it has it all, but that could all be about to change.
Here are five reasons why you need an Audi e-tron:
1. It's got the finest figure around
Seriously though, have you seen the design work? Its body is beautiful. When you're out and about you can spot an Audi e-tron from a mile off with its special little details, such as its unique light signature. If you want to stand out and be noticed on the road, you will be thanks to Audi-etron's electrifying design.
2. You'll be speechless when you see the inside
The interior is insane! If its a bit of space you're after, then there's plenty here. And you can forget about that centre tunnel getting in your way, there's none of that here. It has the classiest cockpit by far and it's even got an expansive dashboard! There's just space, space, and more space.
3. It's buzzing with tech
Basically, the Audi e-tron has everything covered. From Matrix LED lights to help you light up the road ahead to self-parking tech that will see you fit easily into those gaps at the shops. It might be the brands first all-electric car but that doesn't stop Audi from pulling out all the stops. They just keep on giving. You can even set up the air con and seats to the right temperature before you even get in the car, how amazing is that!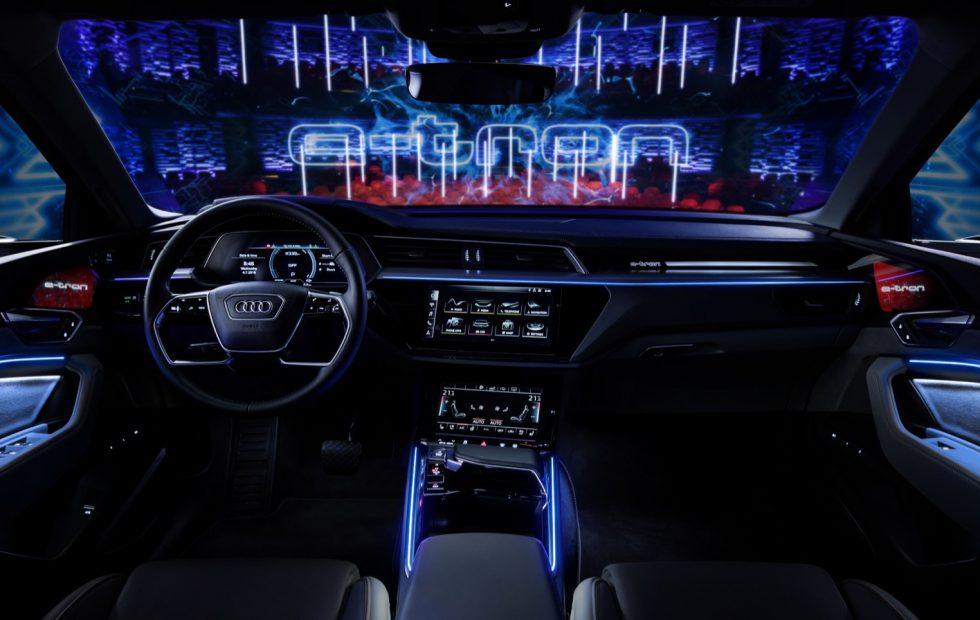 4. You can be well on your way after a cheeky charge
Instead of just one battery why not have two, one at the front and one at the back. Just tap your foot down and you'll be propelling it down that motorway in less than 6 seconds. The acceleration is just something else. You'll get an instant response the minute you tap on it. Put it this way, it's so thrilling that you won't even need to go to the theme park once you've had a ride in this.
5. Drives it like its hot
Once you've given it a cheeky charge the range on the electric beauty is about 250 miles. You might not think it but it can also help to save you thousands a year in fuel. If you fancy a change and the thought of having a high-tech electric car that's practical and pretty tickles your fancy, then the Audi e-tron could be right up your street.
If you've read this and you fancy a bit of electric luxury in your life, you might need to get rid of your current car first. That's where we can help. We'll take your car off your hands for you. All you have to do is enter your registration number and we'll tell you how much your car is worth. It's as easy as that. Why not head over and sell your car online with our help. It's free and easy. You can always sell your current Audi with us too.