When it comes to selling your car there are many different things to take into account and seasonality is definitely one of them. Timing is everything believe it or not.
By being tactical and picking the right time of the year to sell your car, you'll be able to increase your chances of sealing the deal. Ultimately, you have two choices. You can either sell your car privately, which can be tedious and time-consuming or you can sell it here online where you can get all your offers in one place and save time as well as money.
Selling privately vs car buying comparison site
Selling your car privately can allow you to get more money for your vehicle, but one thing is for sure, it's tiring and an overall stressful process. It's hard work and if you don't have the time to be advertising and presenting it to strangers, not to mention dealing with the timewasters, then it's probably not for you.
So, how about selling your car through an online car buying comparison site, like us? Sounds fancy, doesn't it? It honestly makes selling your car so much easier. If your time is precious and doesn't have time to do any of the legwork, then a car buying comparison service could be the one for you.
From the comfort of your own home, we can offer your vehicle to online car buying services that will compete against each other to provide you with a hassle-free online valuation.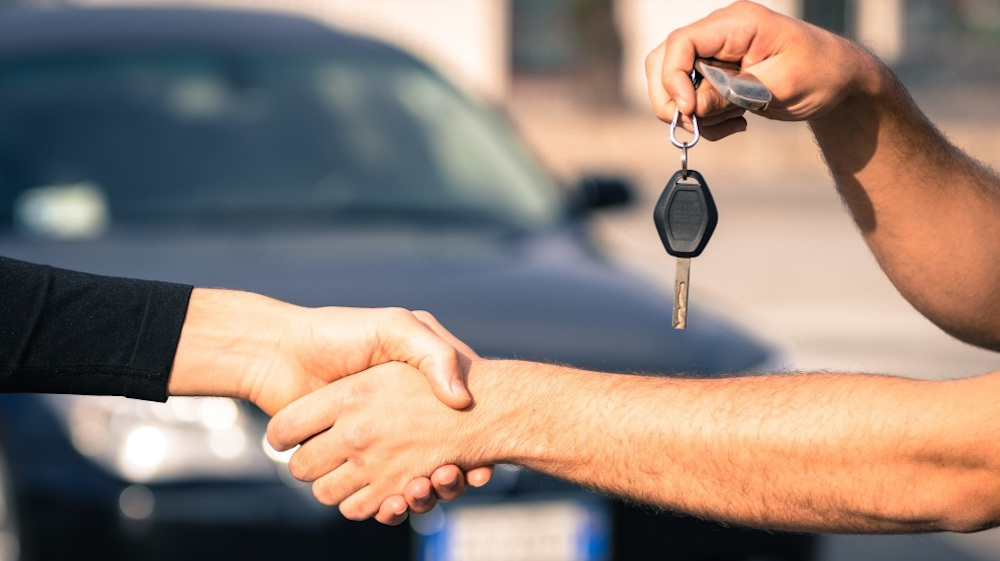 Compare offers from the UK's best online car buying services
There are numerous online car buyers out there, but none quite like us. We're unique. We've made it even easier for you to sell your car online and fast. By simply not asking for your personal details, we'll provide you with value, giving you exactly what you want for free.
We allow you to provide us with your most private details only when you're ready to do so and only when you're actually ready to sell your vehicle.
We'll make sure that you get the best possible price. No haggling, no dodgy dealers, just us helping you to get a great deal for your vehicle. What's more, is that you're in the driving seat and you have complete control over which offer you choose to accept.
So rather than wasting your time trying to sell your car privately or trawling the web to sell it online, we're here to do everything for you and all you need to do is one simple search.
We exist to make your life easier and so that you're able to sell your vehicle quickly, efficiently and all in one place. So sit back and relax and we'll put you in touch with our trusted car buying professionals from throughout the UK.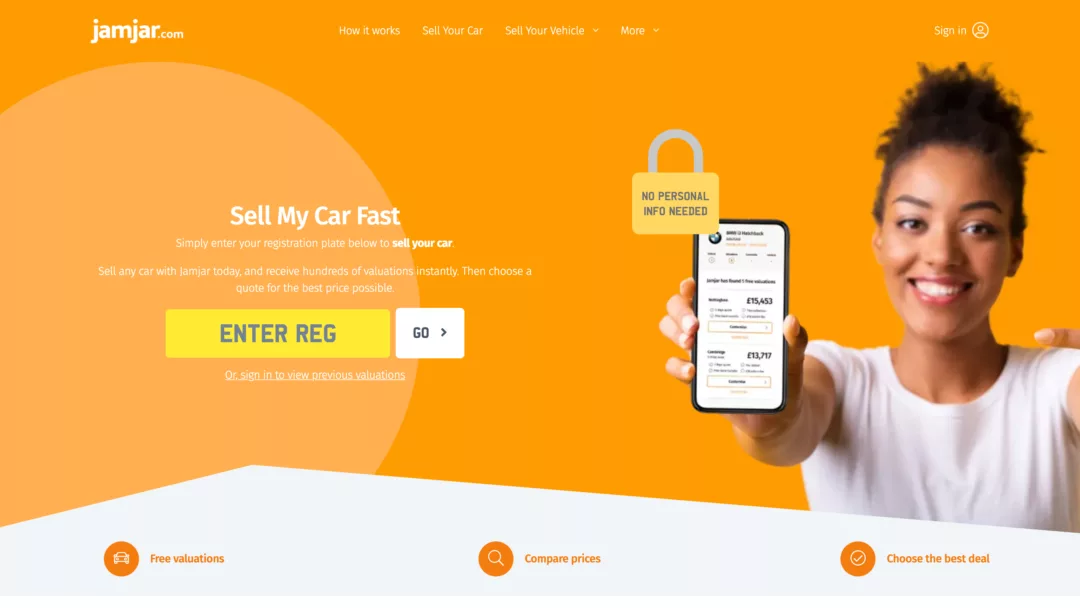 Sell your car with Jamjar
Selling your car doesn't have to be difficult. If you follow these simple steps, you could well be on your way to selling your car.
The first thing you would need to do is to enter your car's registration number into our free valuation tool. We'll also need some other bits and pieces of information too, but don't worry, it's nothing too heavy. And there will certainly be no need to enter any of your personal details!
Entering your personal details to retrieve a valuation is a thing of the past. We can get you the best car valuations from around the UK in no time.
Once you've got them in front of you, you can compare offers and find out which gives you the best deal.
All that's left to do then is to choose your chosen buyer and let them do the rest!
It doesn't get much easier than that, does it?
At the end of the day, how you decide to sell your car this summer is your choice. We just thought that we would help you along a little. So if you do decide that you want an instant value for your car and you choose to use our car buying comparison service, visit our sell my car page and enter your reg number now!