Where do we start with the motorhome? These days the iconic motorhome is a classic and is used for just about anything and everything. Whether it's long-distance travel to tours or a local camping trip, the motorhome industry is a huge business with a rich history.
Where it all began
You might find it hard to believe that motorhomes have been around since the day that cars were produced and their history is very closely tied into the history of cars too. The reason for this is mainly because of the growth in the number of cars, which meant that the roads became cleaner and there was less dirt about on the roads. This made it easier for people to travel up and down the country. Thanks to this and the technological advances, the motorhome industry was created.
During the early days, the idea of building a motorhome was to blend the comfort and stylishness of a car with the living features of a home. Who doesn't want that when they're driving on the roads? The motorhome is a classic symbol of travel and adventure. It doesn't matter whether you own one or you are interested in renting one, the history of the motorhome is fascinating.
What was the first motorhome ever made?
It's a tricky one to pinpoint exactly when the motorhome was invented. Most people believe it was early on back in the 1800s. This is when Travellers would use converted wagons and travel throughout Europe, which was great. Travellers were able to be on the move in a wagon that sparkled, which is thought to have been where the creation come from for the first motorhome.
The first production of the motorhome was back when Pierce-Arrow's Touring Landau made its debut at Madison Square Garden in 1910. of course, before then, there was a couple of motorhomes that existed but when the Landau arrived, this was the moment when motorhomes truly entered into the world. It was all about luxury and comfort and this was such a novelty back in the day. What more could you need, than a good night's rest and a home-cooked meal in your minimalistic motorhome?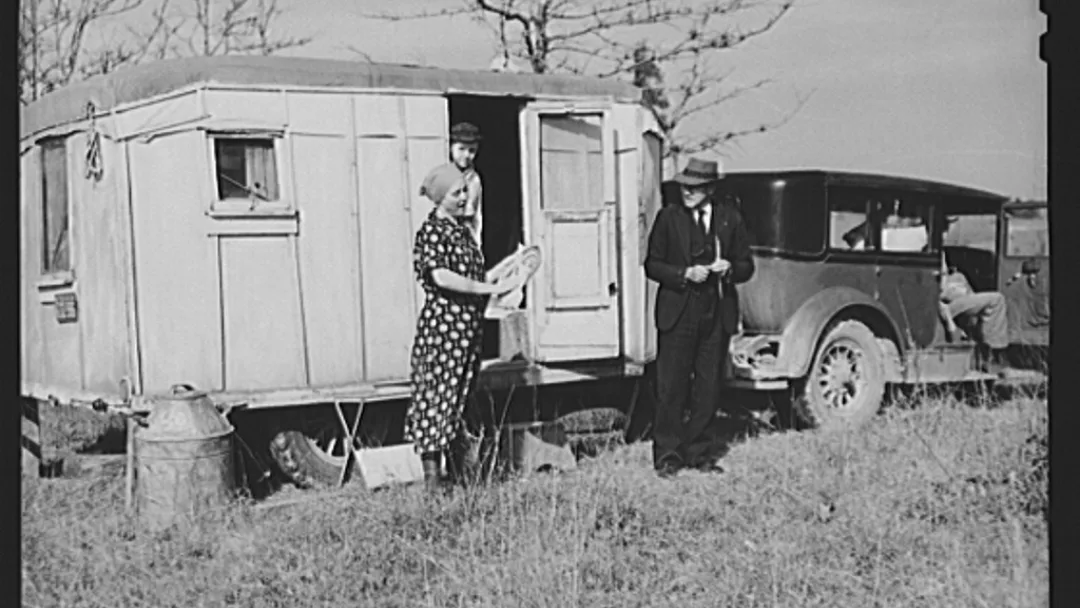 When did motorhomes become so popular?
If you think about it, motorhomes aren't the most functional and available type of vehicle, so they do fluctuate in terms of popularity. As a nation, we've always been interested in the practical and luxury lifestyle that the stunning motorhome has to offer. They provide such a practical way for you to travel. You can travel a long distance, stop at the side of the road for a snack, sleep in there if you need to, the opportunities are endless. You can stop off for a stretch, pull over for fuel or fill the fridge up if needed.
Back then, it was easier than it is now to get lost on the road. These days many people invest in a motorhome to get themselves to where they want to go. Practicality became bigger than ever and the more people started to experiment with what they could use a motorhome for, the more popular they became.
When the Great Depression and World War II came, most people as you can imagine couldn't afford to keep their houses and car, so people would allow others to live and sleep in their motorhomes. This was a massive help in cutting people's expenses. Once the war ended, motorhomes became massive and production went through the roof with people finding a new way to go on holiday and travel across cities.
Back in the day people would go camping for fun, and still do these days. The motorhome became trendy and before you know it people wanted to swap their tent for a weather-safe motorhome. The increase of using the motorhome for recreation use increased and travellers were emerging left, right, and centre.
The evolution of the motorhome
Motorhomes have gone through so many changes over the years since they became popular back in the 1900s.
These are just some of the most iconic motorhomes that have graced us with their presence along the way…
The Ford Model A House Car 1928: Emerged during the Great Depression. It was a cracking solution for people who couldn't keep their house and their car, so instead of having both, they just kept their motorhome instead. The House Car was made up of roll-up canvas, it has a tiny kitchen, dining area, and bed, simple and basic.
Covered Wagons 1932: The covered wagon-style campers were massively popular in the 1930s and you'll find that around six of these are still known to us today. If you wanted to see one in real life, you could always head down to the Volo Auto Museum. These were a step up and some even had plumbing and kitchens that were built in.
The Shasta 1941: This is the most famous and well-known of the canned ham-style trailers. It was after the Shasta, that motorhomes gradually became more square-shaped. The Shasta was a travel trailer that could be put to good use for mobile military housing. It's that great it still holds its place today as one of the top recreational vehicle manufacturers, how amazing is that!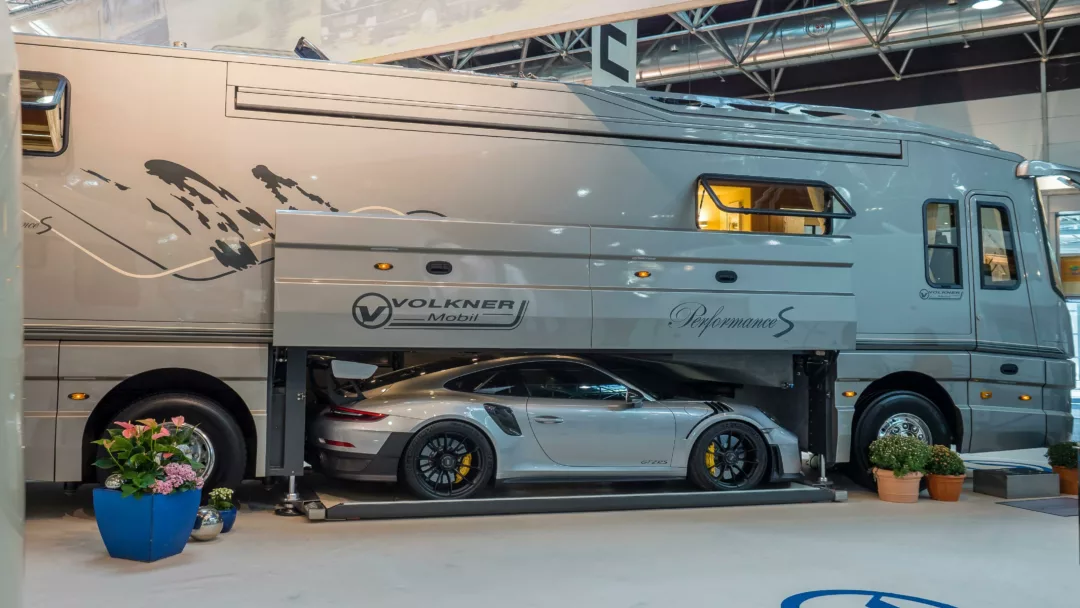 Motorhomes of today
These days, the motorhome has been transformed and it has continued to advance over the years, especially in terms of its technology. Today, motorhomes have full kitchens, bathrooms, washers and are more spacious and comfortable than ever. Ideal for holidays, camping and road trips. With hundreds of styles and layouts to choose from, there's guaranteed something for everyone. Whether you prefer the look and feel of old-fashioned rigs, the simplicity, or the vintage style. You're head might be spinning when you're trying to pick the best one for you and your needs.
If you're not ready to buy one yet and take it home with you, you can always rent one, you'll find hundreds of sites online where you can find one. You'll be able to see that motorhomes are divided by classes and travel trailers can be added on as a separate feature that they offer.
Class A: the large, luxurious, and rounded motorhome, commonly used by celebrities or musicians on tour.
Class B: these are your camper vans and sleeper vans. They look similar to the old-school motorhomes that were built into a vehicle.
Class C: these are rigs that have been properly built into a chassis on the truck. They do generally tend to offer loft sleeping and storage too. These are bigger than Class B but cheaper and easier to handle than your Class A.
Pop-up: these are small trailers that have tent sides that can pop up and down when you're using them. They're great for storage and sleeping areas.
Toy hauler: this is a travel trailer. They usually come with a large, built-in storage area for toys, for example, bikes kayaks, and other outdoor pieces of equipment.
Travel trailer: these are your standard travel trailers that can be pulled behind a vehicle. They come in so many different shapes and sizes too, which is always a winner.
Motorhomes are perfect if you're looking to sleep with your whole family or even if you're just looking to carry all your toys from one place to another at the same time.