There are many ways of transporting your bike with your car, but nothing beats a roof-mounted bike rack, according to Car Buyer. Investing in a good bike rack to get your two-wheeled pride and joy to where it needs to be can be tricky, because not every bike rack is universal. This might take some research for you, so we thought we'd help you to determine which type of car bike rack is best for you.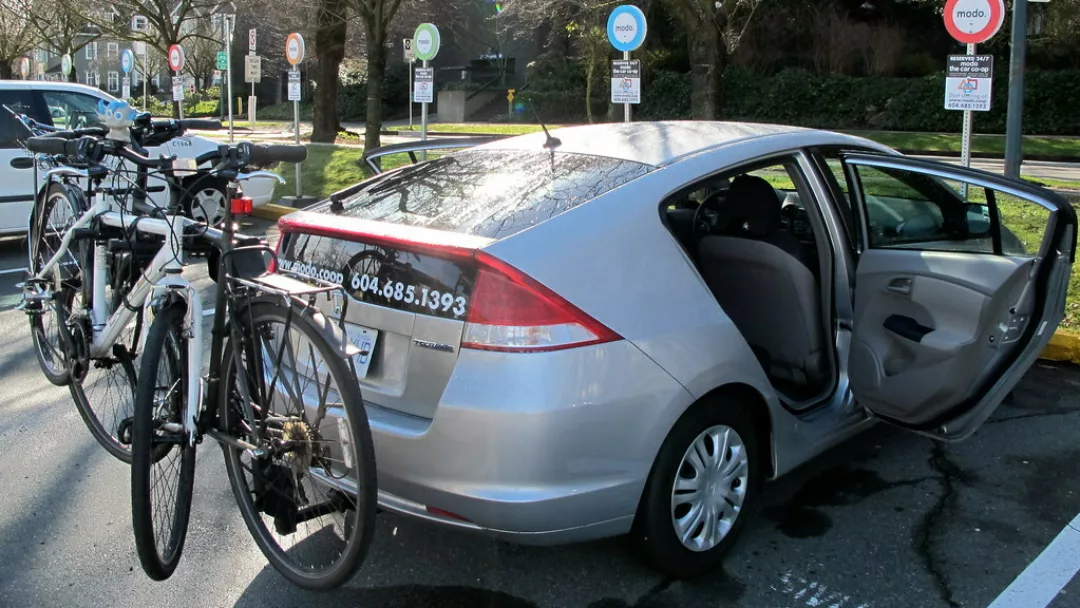 Is it illegal to drive with a bike rack UK?
According to Bike Hike, it's not illegal to have a a bike rack on a car here in the UK, unless its obstructing the vehicle registration number. The reason for this is because if you are caught driving with an incorrectly displayed number plate, you could be fined £1,000 and your car could fail its MOT test, says GOV.UK.
Can you fit a bike rack on any car?
If you love taking your bike with you wherever you go, whether that be traveling in general or you're off on a camping trip, you'll need to make sure your bike rack is compatible with your bike and that your bike rack is compatible with your car. The last thing you want is for your bike rack to damage your car, SUV or another vehicle in the process.
Bike racks are not truly universal says Cycling Beast, although most bike racks are designed to fit many different cars. With many different bike racks available on the market, the main ones are roof racks, boot-mounted racks, and tow bar-mounted racks and each of these may work better for different types of vehicles.
Do rear bike racks damage your car?
Any type of bike rack can damage your car if it's not installed correctly, especially rear mounted bike racks. Rear bike racks maybe one of the most affordable types of bike racks, but they are also the ones that are most likely to cause damage to your car, particularly to the paint work, says Cycling Beast.
According to Bike Finest, rear bike racks have foam pads at the contact points, but once these start to wear down over time, the bike rack is then likely to start rubbing against your car's body and therefore scratching the paintwork. With rear mounted bike racks, they depend on straps to secure them to the boot of the car, and if these straps become loose, this could result in your bike rack becoming less secure.
Does a bike rack affect insurance?
First things first, when it comes to bike racks, will it affect your car insurance? Before you install your bike rack, you might want to check that your car insurance company covers you to install a bike rack.
According to the RAC, comparison site Uswitch has reported that, equipment such as bike racks could potentially be classed as a modification to a vehicle and therefore it could cause issues with your existing car insurance policy. With this in mind, its also best to double check with your insurer to make sure that having a bike rack on your car, doesn't affect your insurance.
Are roof racks safe for bikes?
Roof racks are great for keeping your bike in place, while giving you unrestricted access to your boot. Most roof racks consist of feet that you place on your vehicle's roof, and it comes with cross bars that attach to it as well. Depending on your roof rack design, e Car Guides say that you can carry up to four bikes at a time! Now surely that can't be safe, can it?
Although it might be a bit tricky trying to load up your bike or bikes on top of your roof rack, especially if your car is taller than others, roof racks don't impact the space you have in the boot, and they are safe. One of the benefits of having a roof rack is that they are the least aerodynamic option and can reduce fuel economy by up to 30%. If you are thinking about using a roof rack, just ensure your bikes are strapped down safely, especially in high winds and rough weather conditions.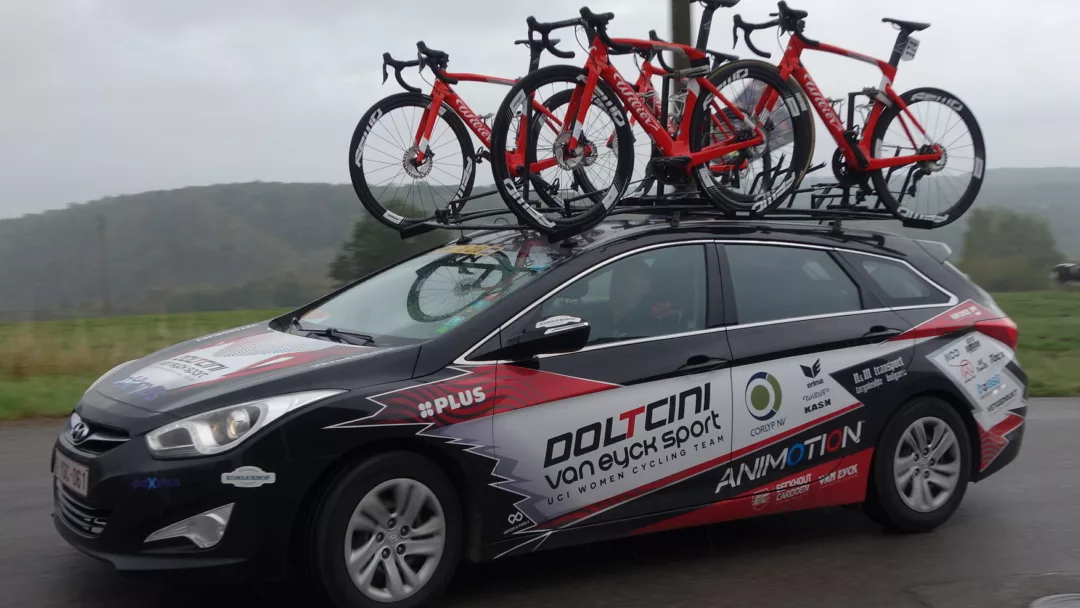 How fast can you drive with a roof bike rack?
If you have a quality bike rack, that has been installed correctly using the instructions from the manufacturer, then you'll probably be able to drive at the speed limit. Of course, this might not always be possible with a roof rack, due to certain things that might get in the way such as the weather, your mileage, and of course, how many bikes you've got on top. In these instances, you might have to go a little slower. If you're unsure, you can always check back over your specific guidelines related to your specific roof rack.
What are the rules for bike racks?
Let's start off with the worst-case scenario, which is that you could be penalised and find yourself with nine penalty points on your license.
UK drivers could be fined up to £5,000 or charged with dangerous driving for installing a bike rack incorrectly. There could also be action against the driver too if they have a bike rack that is blocking their number plate.
There is also some help from The Highway Code, which states that loads must be secure and 'must not stick out dangerously' or create a dangerous situation for other road users.
Also, according to GOV.UK, drivers can be fined a further £2,500 for using a vehicle in a dangerous condition.