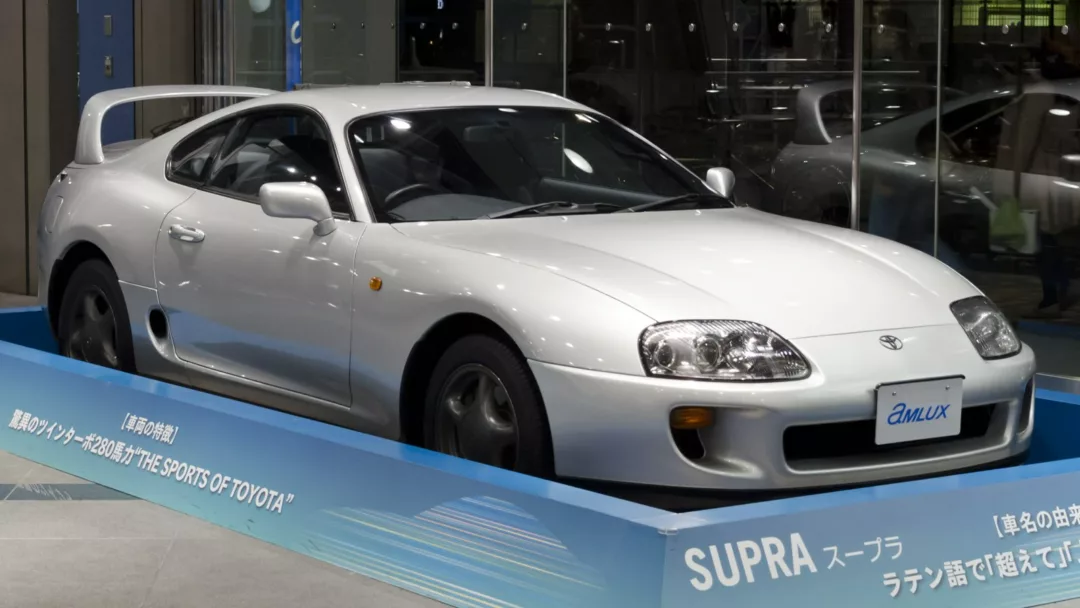 Did you know that the new Toyota Supra is part BMW half-breed? We kid you not, straight-up fact. The Toyota Supra, Toyota's most famous sports car, has been around the block a few times but how does the 1994 model compare to its 2021 one on paper…
History of the Toyota Supra
When automakers like Toyota reintroduce a legendary nameplate it's only fair that now is the right time to take a trip down memory lane with an old legend and another in the making. It's inevitable that comparisons are going to arise between the old and new, however, with Supra, things are a bit different, and we wouldn't expect anything less.
For a long time, Toyota has found itself down a deep hole that focused on its core vehicles, you know, the Camry and Rav4, and neglected those top performance models, until recently that is. Toyota blew us out of the water when they partnered up with BMW for the latest Supra, what a cracker, making its reintroduction even more massive than it already was.
This might surprise you but Toyota originally revealed the Supra name to us back in 1978, donkeys ago now, but it was thought of with the aim of it being a longer, wider, and more powerful spin-off the Celica coupe. You can see where we're going with this. Designed to compete in the more popular markets, the A40 Celica replaced the four-cylinder engine range with six, yes, we know right, have that four-cylinder! This was just the icing on top of the cake. Six-cylinder made it sweeter than ever and that's where the history of Toyota Supra began.
1994 Toyota Supra: An absolute legend
Where do we even start with the previous-gen? The legend of what we know as the Toyota Supra earned its status as being one of the best Japanese sports cars of all time. Toyota wiped the slate clean in 1993 and created a car that would come and deliver us culture like no other. What else could it do? The previous generation was an icon that could never be topped again. The connection between the classic Supra and its engine was just something else. You know that feeling you get when you can feel the transition between turbos, it's that turbo feeling that hits you all at once and rips you open.
When this highly-anticipated fourth-generation (A80) Supra was unveiled in 1993 at the Chicago Motor Show, it was a miracle and what had felt like a long time coming! After four years of being in development, the final result was nothing like Toyota had ever seen before. The A80's were flying out, the proportions and design were showing more similarities to the 2000GT. In terms of looks, thanks to its long low bonnet line and high-rise rear spoiler, it's fair to say it was more than efficient in doing its job properly and knew how to provide you with a top speed.
What is it they say… less it more? That was key during the production of the A80, which is why things were shorter, lower, and wider than what you would normally expect. If you want to get technical, making it light was everything and engineers even managed to lose 100kg of mass, which compared to its predecessors, was massive! Even the carpet fibres had a part to play to help save the weight.
With the choice of either a naturally aspirated or twin-turbocharged 3.0-litre, engine-wise you could have a series straight-six offering between 220bhp and 326bhp, even though the Japanese voluntary limit was 280bhp. This is a top-spec turbo and is Toyota's first six-speed gearbox giving you all the supercar performance you need.
2021 Toyota Supra: Good or great?
What would you have in your garage? A six-cylinder Supra or a four-cylinder that's more powerful? Thanks to its quick shifts and the 8-speed automatic, there's not much more that you could ask for really.
As things pick up for Toyota, this year we've got the 2.0-litre turbocharged four-cylinder making an entrance, with a cheap entry point and a curb weight of around 220lbs lighter than the straight-six model. Remember though, the eight-speed automatic remains the only transmission available with either engine.
Essentially there are two flavours of Supra on offer this year, a softer and less frantic version or a version that can give you speed without having to warm up first. If you want comfort, to feel light, and better handling then we'd say that the four-cylinder is the one you want. Or if you fancy going a little faster and want a car with some character, the six is the way forward.
Thinking back to previous Supras were beasts and undoubtedly Toyotas. The latest in a long line of Supras, the newest version is equipped with more horsepower, a robust engine, and can get you doing 0-60 in 3.9 seconds! How's that for the win? The Supra isn't just one car that serves all, it's all about perception. You might think that the Supra is for sports car fans, but, it's a fab GT car. Eating up miles all day, it's a dream whether you use it on track or not.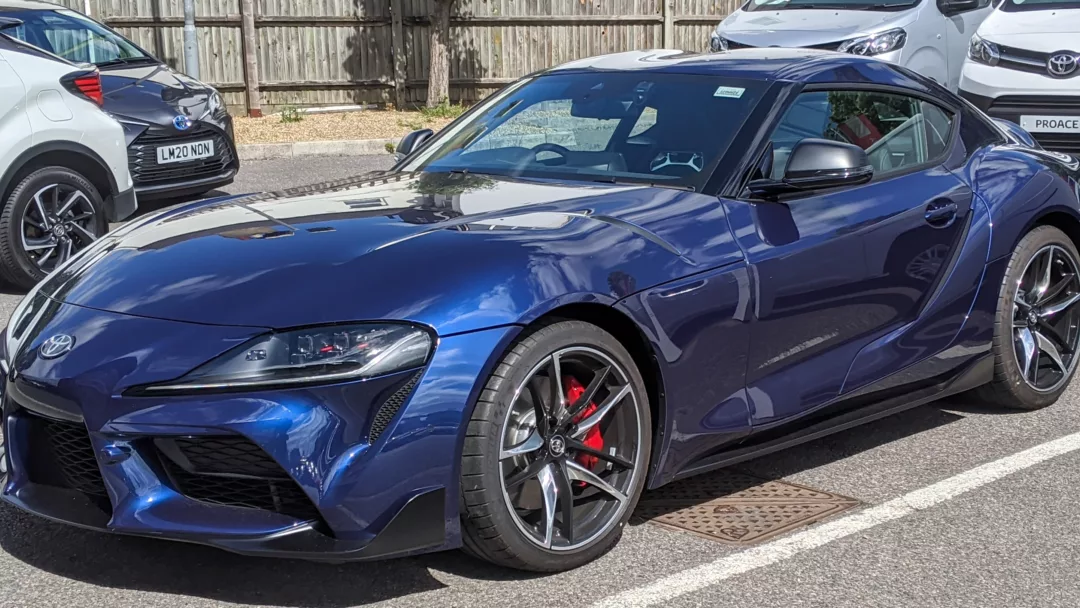 The 'Hero' car
You didn't think that we were going to talk about the Toyota Supra without mentioning The Fast and the Furious, did you? In case you forgot, the real hero car of the film was the trashed MKIV Supra Dominic and Brian restored and modified together.
If the MKIV wasn't good enough on its own to get the attention that it deserves over the last 20 years, it's fair to say that this film gave it fame and value, contributing to making it the legend that it is today. When Toyota gave the nod that there would be a new Supra, expectations were high as you would imagine and the fan base was insane. The 2021 Supra beats the MKIV in every sense, performance, the lot, making it the generation of the year.
How about you, do you fancy yourself a Supra? We could help you to sell your current car so that you can treat yourself to a sexy Supra. Get your free valuation for your car today by entering your reg number, it's as easy as that.