Let's face it, there's nothing worse than waking up in the morning to find out your car's battery is flat or dead. Don't worry, this guide will tell you all you need to know about which car battery you'll need if yours has reached the end of its life and how to keep your car battery in shape for as long as possible.
How do I know if my car battery needs replacing?
Not sure if you need a new car battery? Well, it's a good job there are a few warning signs to help you out which you can always look out for, such as;
Dashboard warning lights: according to National, the engine warning light comes on because the battery provides low voltage to the car's computer, which will then trigger the engine and battery lights to come on. If you see the battery light on the dashboard, then this is indicating that there is something wrong, and it's a good idea to get your battery tested as soon as possible.
Difficulty starting your car: as with anything in life, the older it gets, the less effective it can be and it's the same with car batteries too. As your car battery gets older, the internal components, such as the electrical components, for example, will start to erode, making it less effective. This is noticeable when you turn the key and your car engine is slow to start, says National.
Electrical issues: Electrical systems fail from time to time and although car electrical system failures aren't always caused by the battery, sometimes they are and you may need a replacement battery. As a car battery begins to fail, it will lose the ability to power the car's electrical system and a new battery may be needed.
If you notice any signs of the above, or maybe your car battery goes flat after just a few days of full charge, or it just struggles to turn over on a regular day, then you might have a dead battery that probably needs replacing.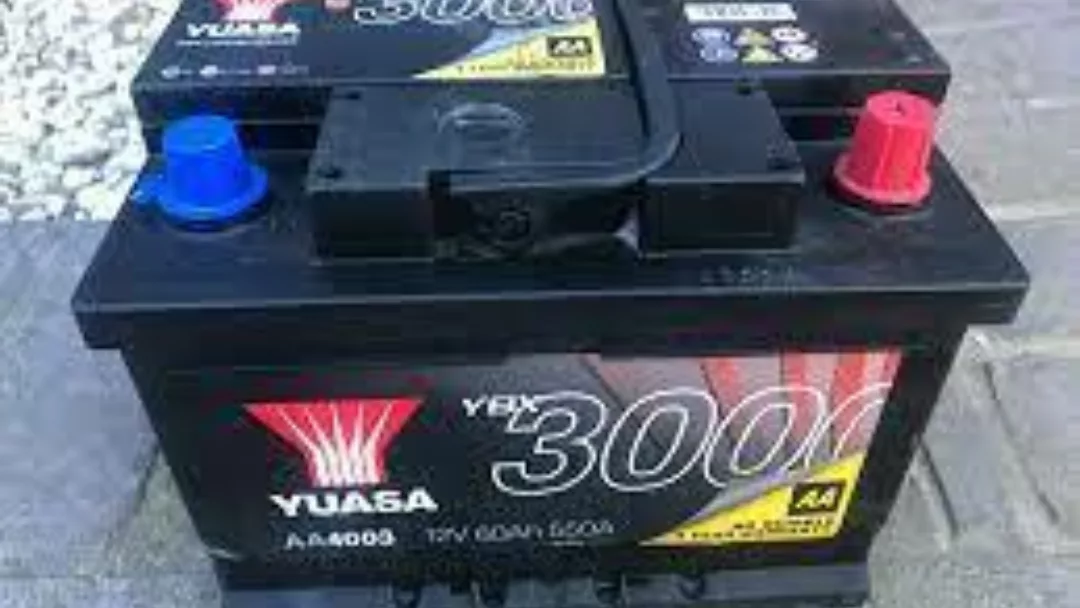 Which car battery brand is best?
With so many different recognized battery brand names in the world, it's no wonder it can be so difficult to pick the best one for you and your car. From Yuasa to Bosch and Varta to even places like Halfords, who have their own-brand batteries, which battery brand do you choose? Realistically, according to Halford's, you should be looking out for the cold cranking amps (how much power is provided to get the car started) and the amp hours (how long the battery will last before running out), as well as what kind of battery you're buying.
Bosch and Varta are two of the top brands in the world, with extremely well-made batteries, with the highest quality materials, according to Car Battery Geek. At the end of the day, all any of us want is a solid and reliable battery that is low-cost and has quality manufacturing.
The question is, how much are you willing to pay for an increased-quality battery with a reliable lifespan? For example, if an Exide AGM battery was lower cost than a Bosch Flooded battery, you'd probably opt for the Exide AGM, despite Exide not being a better car battery manufacturer than Bosch.
We all have different preferences and whichever car battery you choose to replace your existing battery, you'll choose the right battery whatever manufacturer that may be.
What are the different types of car batteries?
There are various car batteries, but you may have seen that there are three main types of car batteries:
Normal flooded batteries (standard lead-acid batteries)
EFB batteries
AGM batteries
The most common type of car battery is the lead acid battery, which is durable and relatively cheap to replace. These 20,000 start batteries will last a long time before they'll need to be replaced, plus they're covered by a 3-year guarantee.
If your car has a stop-start system, then you'll need either an EFB or AGM battery as a traditional flooded battery will not do. Although these batteries are a little bit more expensive, they last an incredible 360,000 starts!
How do I know what battery I need for my car?
Finding the correct battery that is suitable for your car can be tricky but that's what we're here for. There are just a couple of pieces of information that you'll need if you're looking to find out which is the correct battery for your vehicle, according to the Battery Group and those are:
Vehicle Registration Number
Current Battery Dimensions L x W x H (mm)
Does your vehicle have start/stop technology?
3 Digit UK Part Code
Once you have all of these details, you'll be one step closer to having your car battery fit for your new car battery. You simply need to pop this information into a license plate checker website and they will be able to provide you with a list of compatible batteries for your car.
For example, you can find out your battery size and which car battery you need for your vehicle by using a tool such as the Euro Car Parts battery finder tool.
What is the average life of a car battery?
How long your car battery will last is a tricky question to answer and sadly it doesn't have a straightforward answer, as it depends on various things. For example, it depends on the type of battery your car has to how often you turn your engine on and off, to even how far you drive each year. Of course, there will be certain types of batteries that will last longer, says Halfords, but one of the main things to be wary about is the number of starts within the battery.