We've all been there. We've all looked at an invoice for a repair and asked, "Is this really worth fixing my car?" Maybe the results of the MOT are in and you're going to need to stump up a few hundred pounds for your car to pass. Or that clanking that you heard when you were driving down an A road turns out to be an issue that you really need to get fixed. Maintaining a car isn't cheap.
Any car past a certain age or a few thousand miles is going to start racking up maintenance costs. Perhaps that last repair was particularly steep, or you've been counting up the costs of the past couple of years – whatever the trigger, you're now wondering if your current motor is really worth it.
There's no single answer for whether now is the right time to stop repairing your old car and splash out on a new one, but there are a few things you'll want to weigh up before making a decision. We've broken down some of the biggest considerations to help you decide whether to fix or sell your car today.
How much are repairs actually costing you?
For most people, the decision to repair or sell is going to come down to money. The first thing to look at, in that case, is how much you're actually spending on repairs by adding up your costs over the last year or two.
If it turns out that you've just been paying regular MOT and service costs, with an extra hundred pounds added on here and there for a tyre change or other small fixes, the reality is that your costs are pretty low. You're certainly not going to get a significant upgrade on your ride without spending a lot more money. Of course, if you decide that you don't actually need a car, you could sell up your old motor without replacing it. However, if you do need a vehicle of your own to get around in, we'd recommend sticking it out at this stage.
On the other hand, if your costs over the years are regularly soaring into multiple hundreds or even thousands of pounds, or you're faced with a prohibitively expensive one time cost, it's likely that you'll be better off buying something newer (unless you're after a particularly pricey model). If you know you're paying over the odds for the maintenance of your car, it could be time to start looking at the costs of a new one.
Can you budget for a new car?
Alongside the costs of repairs, the cost of paying for a new vehicle tends to be a big factor in the decision to repair or sell. If you're trying to cut down on repair costs, it's likely that you'll be looking at new cars or much younger used cars, which means you'll have to spend a reasonable sum of money all in one go or in a monthly finance scheme. If this cost is significantly larger than your repair bills, you might want to hold onto your old car for a while.
However, remember that the extra money is also paying for a brand new car (or a much younger one). Your new car will likely bring value and functionality that your old one can't match, especially if you're changing to a model that suits your lifestyle better. So while you may be paying a bit more, you're also getting more car for your money! Remember that this car will also be worth more than your old car. It's an investment in its own right that can be sold further down the line.
It all comes down to your personal circumstances. If you have room in your budget to keep spending a bit of money on a car and you just want something better than your current motor, it's probably best to sell up and move on. If your budget is tighter, however, you should do a more detailed breakdown of costs to work out what you can afford to do, and what you might be able to afford in the future.
Options for selling
Your decision to sell is likely to be affected by how much you could get for your car and how easy it'll be to shift. If you want to squeeze as much money out of the vehicle as possible, you have a very different choice on your hands compared to someone who wants to shift it ASAP and doesn't care too much about what they'll get for it.
If you're paying a lot of money for your repairs, the chances are that you're not going to get a lot for it by selling it on. In this case, the focus of the sale is more likely to be on getting rid of the car to avoid pouring more money into it than it is about recouping much of what you paid for it. If you're looking for a hassle-free sale Jamjar can help you find the best possible deal for your car by sourcing a range of quotes from online car buyers for you to compare. Enter your reg number into our car valuation tool below to get started.
Selling your car privately will often get you more money, but this route is only worthwhile if your car is still valuable or desirable. It may be that you're simply trying to sell up before you incur larger repair costs, in which case selling a vehicle privately, especially if it's still fairly young, could be a viable option. Bear in mind that potential buyers will want to scrutinise every angle of the car and its maintenance history, so it's not worth trying to sell it this way if you know there are recurring issues that an owner will have to deal with.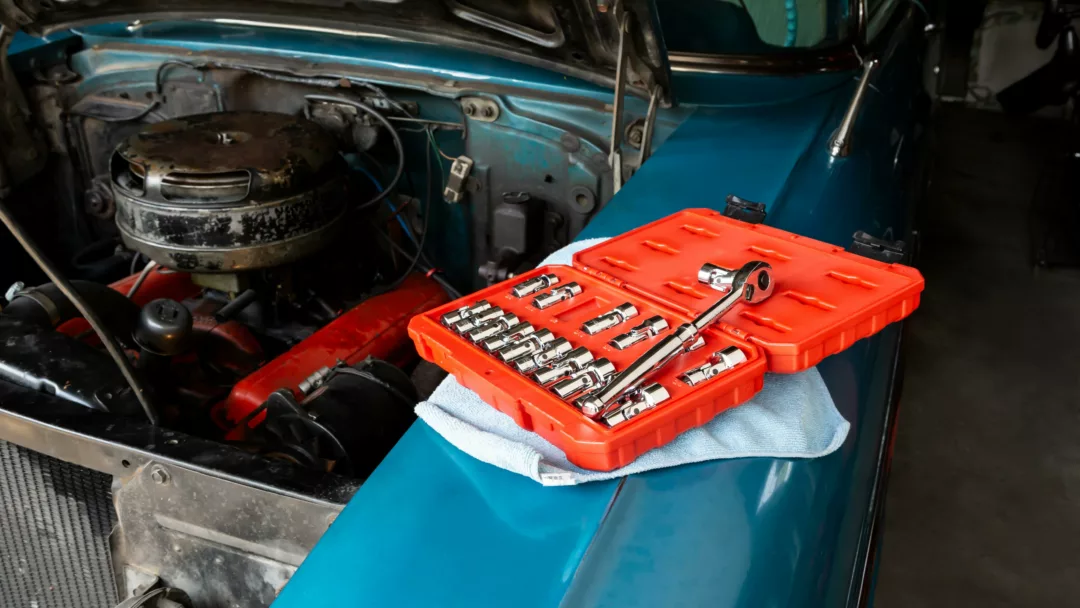 Extending the life of your vehicle
If you decide to keep up with the repairs and put off selling your vehicle, you'll want to get as much use out of it as possible. Equally, if you're keen to extend the life of a newer car as long as possible, you'll be looking for similar advice.
There's a long list of things that you can do to make the various components of your car last as long as possible, but most of them can be summed up as 'driving carefully.' It sounds obvious, but you can eke more time out of your motor by slowing down a little and driving more efficiently, especially at the start of a drive. While the engine and braking systems are taking time to warm up, accelerate slower and brakeless aggressively to reduce wear on these expensive components.
In general, taking good care of your car will prolong its life. Regularly cleaning and washing both the exterior and the interior prevents harmful or abrasive materials from building up and causing rust and wear. This is especially important in winter, with salt down on the roads and temperatures rising and falling around freezing.
Finally, it's crucial that you keep up with regular servicing alongside your MOTs. These checks will catch potentially expensive problems before they develop too far. Not only do they keep your car in the best condition it can be, but regular checks will also help you keep the costs down in the long run. Missing a service might seem like an easy way to save money, but it could come back to bite you in the future.
Ultimately, only you can work out what's best for your personal situation. Sometimes it's worth repairing a car, other times it's better to sell up and buy something new. Take a look at all the numbers, have a look at how much a newer car would cost, and decide what's best for you now and over the next few years.
For more information and different considerations when selling your car, visit our car selling guidance hub.