Does the idea of part exchanging your car sound attractive, or does it make you nervous? Butterflies in your stomach kind of feeling? It's a tough one so if you're trying to decide which road you should go down have a gander at this guide.
You don't need us to tell you that times change and trends come and go, but one thing that does stay the same, is that people still continue to be fooled by how appealing it looks to part exchange your car.
Don't get us wrong, part-exchanging your car is still quite a popular way to sell your motor, but it's not the only way. It may be the more affordable way of helping you get purchase new wheels, as well as being quick, easy, and stress-free, but does it make financial sense?
Talking of sense, part exchange is up there as you'd be able to avoid putting your car up for sale and having to deal with a load of potential buyers.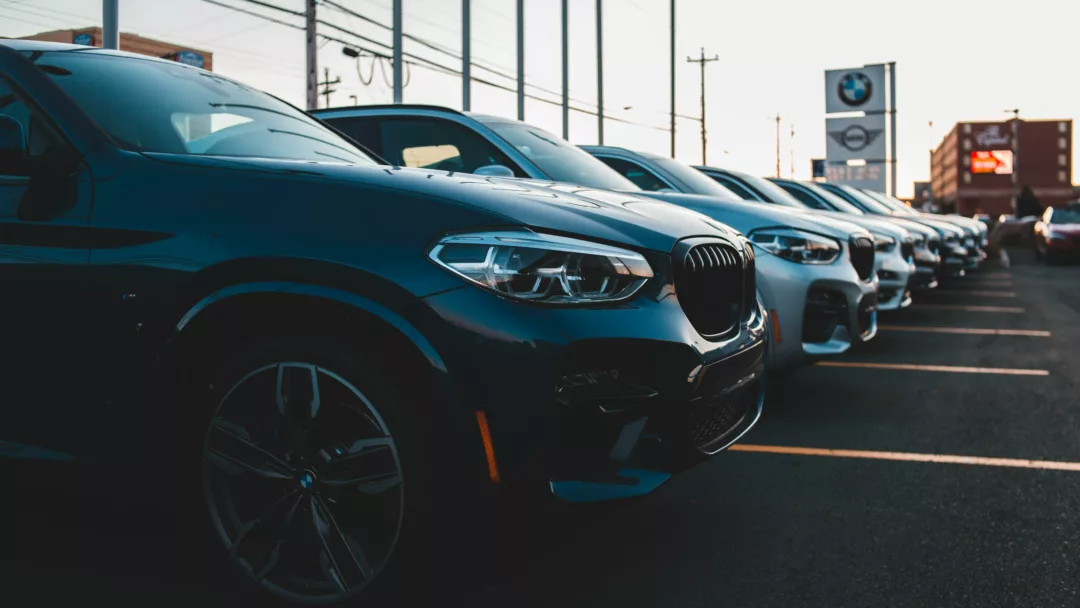 How exactly does part exchange work?
Part exchanging is simple. All you do is buy either a new or used car from a dealer and in return, they agree to buy your old car. The one thing that people tend to love the most about a part exchange is the fact that it reduces the costs of your new car. So instead of having to fork out the full price for your new wheels, you're technically getting it a little bit cheaper. Your dealer will agree to buy your car from you for a set price and this amount will then be deducted from the value of the car that you wish to buy. It couldn't be simpler.
Part exchanging can be great but on the flip side, you're also likely to receive less for your car than you would from selling it privately. Generally, you have to buy a car from the dealer and they don't usually like to move much when it comes to their prices. If it's a quick turnaround and minimal hassle that you're after though, then this could be right up your street.
Part exchange: the pros
Who would have thought it ay, that part exchanging would have its advantages, but it does! Here's just a few of them.
Time is of the essence: Time isn't always on our side so the great thing about part exchanging is that it saves a whole load of time and hassle as you don't need to go through the rigmarole of trying to find a buyer. Advertising can be a chore on its own, never mind everything else that comes with it.
Convenience: Why wait weeks or even months to sell your car when a part exchange lets you exchange immediately? You'll have the keys to a new one before you know it.
Bye-bye time-wasters: Scrap the idea of having to deal with time wasters that can come with listing your car sale. Avoid what could potentially be a slow sales process, dealing with inquiries over the phone and social media, and people turning up at your door to inspect.
Part exchange: the cons
As with anything, part-exchanging isn't always sunshine and roses. Here are just some of the cons when it comes to part exchanging:
Pockets feeling lighter than they should: They say that the biggest downside to part exchanging is that you're likely to make less money. Dealers don't tend to want to go above and beyond for you and it's the basic trade value if you're lucky.
Talk the talk: If you manage to part exchange your car without having to do any negotiating then hats off to you. If you don't like negotiating, then we're not too sure how this one is going to go down for you. To get a good price for your new car and a fair trade-in valuation for your old car, then you're probably going to need the gift of the gab on this one.
When you sell your car to a dealership, of course, they want to make some money. In most cases, you'll find that the car you trade-in will be passed on to second-hand garages for a knockdown price, dealers need to make money at the end of the day. Any who…it's not all about part exchanging these days and it's by far not your only option available.
Should you sell?
Is private sale the way forward? Should you just sack off the idea of part-exchanging? You could get more for your money by selling your car privately. Yes, it might take longer, but if it means you getting a true valuation.
Before you go advertising your car everywhere and listing it for sale, it's good to have a browse and search for similar models to your car that may be listed on eBay and other private listing websites. This helps to get a rough idea as to how much you should sell your car for.
If you're looking for a quick sale, it might be an idea to price your car slightly lower than similar models. Of course, you're not going to be overly generous with your pricing, you might have to haggle but it could be worth it in the long run.
You probably shouldn't get your hopes up for too much and expect an overnight sale, selling privately can take a little longer than that. You'll need to put the work in and know your channels. There's plenty to choose from these days, but it's best to keep your guard up too, no doubt you'll come across a few window shoppers who will do nothing more than have a look and ask a few questions.
Private selling can take time and you might need to be a bit more flexible with viewings etc. It's also a good idea to ask yourself whether you're comfortable with the idea of taking a sum of cash from a complete stranger.
Selling your car isn't rocket science but it's definitely worth knowing how much your car is worth, making it clear that you don't wish to sell it for any less whilst leaving a little bit of room for compromise. If you play your cards right, you could walk away from selling your car feeling satisfied that you've bagged a great deal.
You might even want to take a look at our used car buying guide when selling your old one or consider part-exchanging
Online car buying comparison site
There's so much to think about, and if we had to give you our best recommendation, it would be to browse the market as much as you can. You could even check out online car buying comparison sites, like us!
It doesn't matter what option you choose, as long as it's the best one for you and your car. Whether it's selling privately or part-exchanging, both will have their ups and downs.
If you want to sell your car quickly, Jamjar can help you to make that happen. We have hundreds of trusted car buyers throughout the UK who are ready and waiting to put an offer in for your car right now. Get your free online valuation today and find out how much your car could be worth, you never know, you might be in for a surprise!