Selling your car yourself can seem like a really scary task, but it doesn't have to be. With Jamjar, we can help you to sell your car safely and quickly.
The different ways to sell
There are various different ways that you can sell your car. You could sell to a dealer, sell your car privately, sell at an auction or you could sell it to an online car buying comparison site like us!
But the main question is, what is the best way to sell your car safely. For example, if you think you're going to sell your car privately, this would involve either going to a meeting alone or meeting in a public place. This isn't the safest option but if you do choose to do this, take someone with you. People will be less reluctant to harm you if there is somebody else with you.
Selling your car privately can take a long time and you'll need a good knowledge of the industry, not to mention that it can be quite dangerous sometimes too. There's also the option of selling to a dealer, however, this can limit your options for your next car. So there's only one good option left really, sell it to an online car comparison site like us. You can have all the control and convenience in one place with a buying process that is as smooth as it could possibly be. You can't get more than that, surely?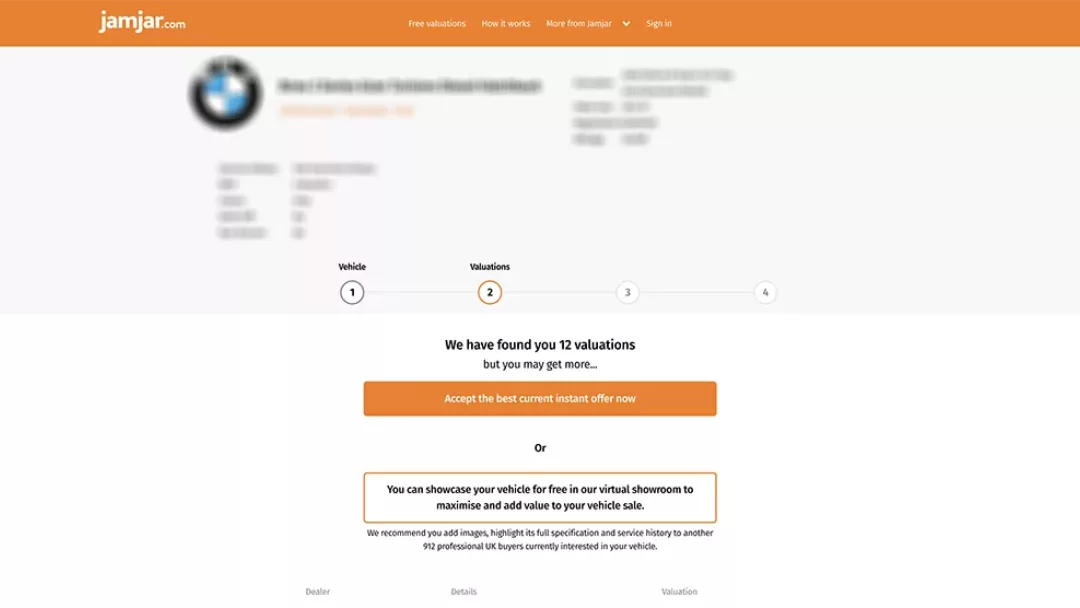 Things to know
To help minimise any risk when it comes to selling your car it's good to get clued up on a couple of things first. Whether you're selling privately or to an online car comparisons site, it's important to make sure that the description of your car that you have provided is as accurate as can be. Honesty is the best policy and you don't want to mislead a potential buyer.
Paperwork is key when selling your car. All of the important documents such as the V5C, service history and MOT certificate provide evidence of all the work that you've had done to your car. The buyer can choose to check any of these details if they wish and that's completely fine. The most important thing to remember is not to hand any of your documents over until the sale is completed.
Beware of scammers! This is crucial and if your suspect anything dodgy then go with your gut instinct and get out of there. A genuine buyer should be as upfront with you as possible. They will more than likely want to view your car before making any payment to you and if not, then be alarmed. Contact details are also important and should give you further reassurance that the potential buyer is legitimate and is being honest with you. If they're happy to exchange details with you, the less suspicious this looks.
How to sell your car safely online
No matter how you choose to sell your car it can be a stressful task. But if you want to sell your car quickly, without any hassle, then the best way you can do this while keeping yourself safe and staying in control at all times is by selling your car with Jamjar!
There's quite a lot to think about when selling your car but with us, there's nothing! All you have to think about is entering your registration number and that's it. We'll happily do all the rest. We'll instantly reach out to our network of trusted buyers and get you the quote that you deserve. And that's all without having to enter your personal details!
That's right, no name, no email and no phone number. Were here to help you get the best deal for your vehicle as easily and quickly as possible while ensuring that the whole process is smooth and safe. In just a few clicks, you'll have a list of offers from the best-used car online car buying websites in the UK.
So why not save all the hassle of trying to sell your car privately and sell your car today safely with Jamjar. We can get you the best deal. See for yourself by trying our free car valuation tool today.