Every car over three years old must pass an MOT test every year in order to be legal to drive on the roads. However, there are no such requirements in place if you want to sell your car. Finding a buyer can be tricky if your car failed its last MOT but there's no reason why you can't sell it on to bring in some cash.
What is an MOT certificate?
An MOT certificate is a document that declares your car legal and safe to drive on the road. A car that doesn't have a valid MOT certificate cannot be taxed. This means that driving a car without a valid MOT certificate is not only potentially dangerous but also illegal.
You could be fined £1,000 and even receive points on your license if you're caught driving a car with an MOT certificate.
The certificate itself is a confirmation that your car has passed the minimum requirements for it to be safe on the road. Most parts of the car are checked to see that they're working correctly and in good enough condition, such as lights, brakes, windscreen wipers and bodywork. A fault in one of these areas can be enough to cause the car to fail the MOT test.
In most cases, the garage will offer to fix the issue there and then so that the car can pass. Alternatively, you may wish to take the car to be tested elsewhere, or arrange for it to be fixed on another day. These are the only circumstances in which you can drive the car if its last certificate has expired, otherwise, it must remain off the road.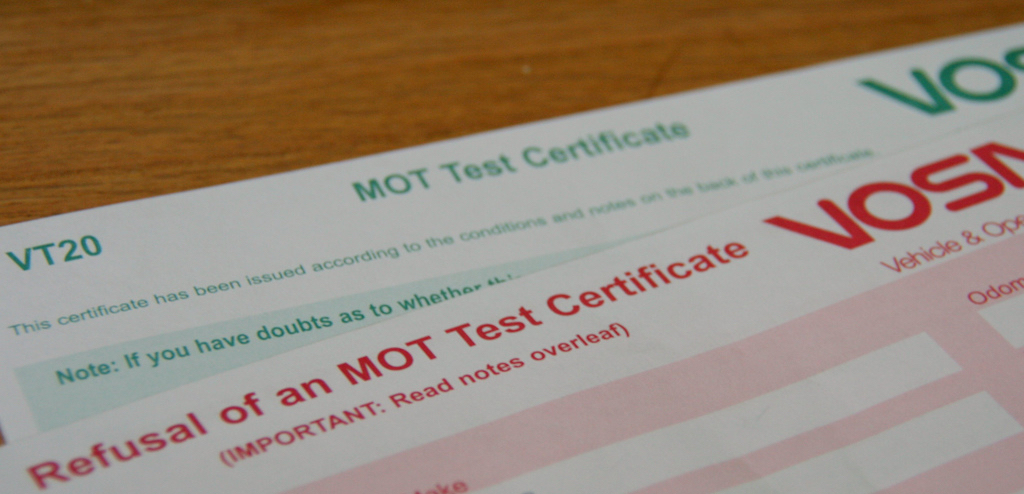 The challenges of selling a car without an MOT certificate
The lack of a valid MOT certificate presents a car seller with two major problems:
A buyer will not be able to drive the car away from the purchase.
A buyer will have to pay for repairs if they wish to drive the car in the future.
Both of those problems inconvenience a buyer and make the vehicle more costly for them to own, which means they won't pay as much for the car as they would if it was in good condition. This applies whether you're selling privately or to a company. However, selling a car without an MOT certificate isn't impossible, depending on how you go about it.
Online car buyers, like those that work with Jamjar, will almost always be able to take your car off your hands. You won't get the same price as you would for the car if it had a valid certificate, but you'll get a fair deal. These businesses are happy to buy your car because they often have the means to transport it using another vehicle. As long as you provide accurate details of the car's condition before receiving quotes, you'll find yourself with a fair deal and the convenience of someone else picking the car up. You can wash your hands of the vehicle without needing to worry about getting it anywhere.
A private buyer is unlikely to be able to overcome the above problems. The main blocker is likely to be the transport issue – there is no way for a normal car driver to get the car from your property to a garage for the repairs that would be needed. Even if the car is driveable, it would be illegal for them to drive it. A car without an MOT certificate is simply not worth the cost and effort for the vast majority of private used car buyers. When they can get good deals on cars that are in much better condition, they're almost guaranteed to pass you by.
If you're looking to sell your car with no MOT, your best option is to use Jamjar's online car buyer comparison service. Simply enter your registration number to sell your car in a matter of days.
Take a look at how much your car could be worth if you wanted to sell it online today, even without an MOT.