Let's face it, whenever we look at the latest car model, we always have to look back to see whether it lives in the shadow of its predecessors or if it's the real deal. From the chubby-cheeked E30 to the super sweet E40, BMW has never failed to deliver when it comes to the M3. We couldn't forget the understated E36 from this hot reunion too, never mind the E90 and F80.
It's fair to say BMW has really powered itself up with its twin-turbo straight-six and different size M3s, but which is your favourite?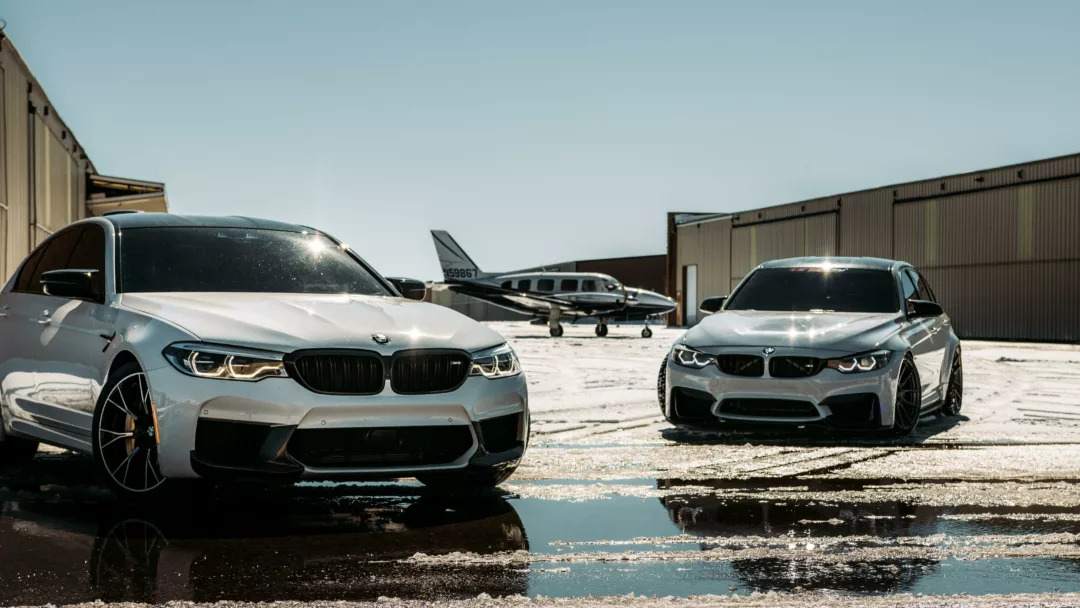 A timeless performance model

Whether you want a sedan, a coupe, or a cabriolet, BMW has it all. You can choose from a five-speed manual transmission (E30) to a coupe standard six-speed (E46), or maybe you like the look of a four-door F80 M3 with a DIY gearbox. There is also the idea of something a little more creamy like a 4.0-litre V-8. This one loves to rest heavily on your front wheels whilst lighting up your rear tyres like the E90.
Some would say that looks-wise, the M3 looked like a cartoon car back in the day, with its tiny fifteen-inch wheels and shovel spoiler, but now, the brand new M3 is a much more complex machine. Its steering wheel is equipped with buttons as you've never seen before. Its iDrive controller can take you to submenus and you can watch your favourite film on a picture that's probably better than your TV!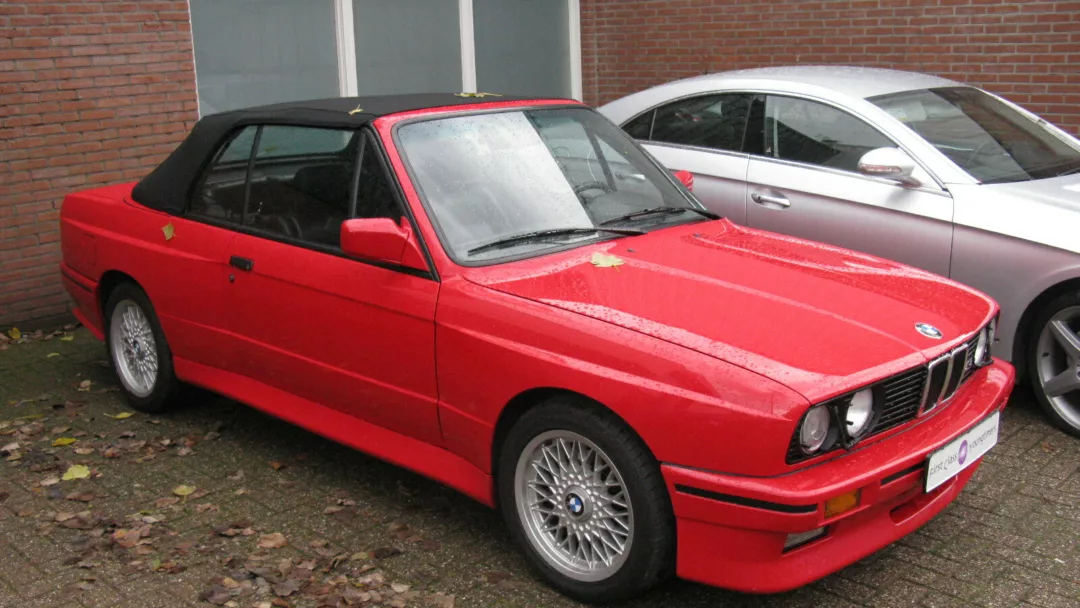 Compact, powerful and sporty
If it's a lesson in time travel that you're looking for, then grab your key for the E30 M3. It might not be the bee's knees compared to today's BMW technology, but you can't beat a push-button radio and a quick flick through your standard climate controls.
Originally offered as a limited-edition series, the E30 can whip up 170lb-ft of torque, you'll be pleased to know, and a 4750 rpm, which is more than enough to get you to 60 mph in about seven seconds flat. Lighter than a Porsche 911, and heavy on the steering, brakes, and anything else mechanical, the E30 is much loved, and it's really hard not to fall over your head for its basic personality no matter how hard you might try.
Fast forward to now, and you've got the latest model that more than doubles the original M3 power as well as having improved in-gear agility and acceleration. Compared to the first M3, you can rest easy knowing that this is quieter, calmer, and more progressive in getting you to where you need to be but whether it will make your heart beat faster than the E30 does, who knows.
Some might even go as far as saying that the old M3 is probably a live wire now, that's thinly insulated and ready for the scrap, but it's just rough and ready, and not quite a disaster for us just yet. The latest model definitely has the stability and throttle you'd expect it to have. It will sort you out for Comfort, Sport, and even Sport+ thanks to its selection process. You could have your favourite mixes on in no time and you've got plenty of buttons to explore its new talents.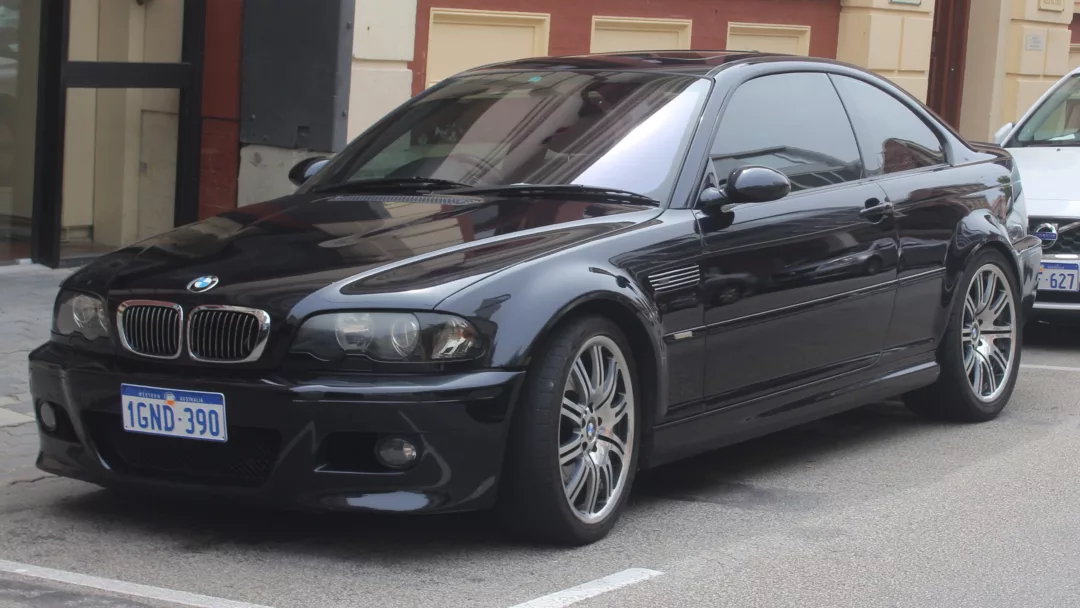 Middle child
Let's not forget the middle child in all of this, the E46. It comes with an attitude, is a little bit heavier than its previous version and is also a little slower off the mark. The 333hp M3 is by far the leeriest M. It's not so educational, it has a playful nose-heavy weight distribution and a loose rear end which doesn't help either.
Who doesn't want a BMW whose power oversteer is second nature? So the brakes could be a bit stronger, it's not all bad. Its hydraulic power steering is like a magic wand and thanks to its amazing straight-six, it can serve you up with a cracking 80% of its maximum torque, can you believe it! The new M3 likes to keep to a strict diet as it refuses to put on weight even though its expanded its range of talents. The obvious game-changer is the engine. It might have lost two cylinders and 1020 cc, but it has gained two turbochargers while it's there too. There's just no stopping it.
The original M3 is light and tight, whereas the E46 is heavier but looser with winning steering and brakes and the F80 M3, well that's efficiency at its finest. Lean as ever and ready to beat any price, it's the underdog. The M3 is more than equipped to do its job, with its manual transmissions, and the new model's seven-speed dual-clutch, it's definitely worth a look at if you want to reduce fuel consumption and flick through the gears at the click of your fingertips.
Full driver experience
The latest M3 sets itself apart from previous generations thanks to its design and engineering. The M3 has upped its steering game from a power-operated and palm-connected version to a rack-and-pinion device that allows you to scan the surface of the road. Compare this to the latest M3, and what have you got? A top-notch sophisticated driver assistance system. It looks like BMW has exceeded itself once again.
The moral of the story is, treat your M3 with care and you'll be well away. Lots of cars, different eras, they all have great identities. The first M3 is a classic, the E46 is a future collectable and the 2006 M3 is equipped with controls and a gearbox that makes it pretty special. The M3 is a legend without a doubt and knows exactly how to bring elegance and timeless performance to the table.