Are you heading out on the motorway? Maybe it's your first time, or perhaps you're just looking for a few top tips. Look no further. Some people think of the motorway as a hurdle, and if this is you, by the end of this guide, you'll see how it's quite the opposite.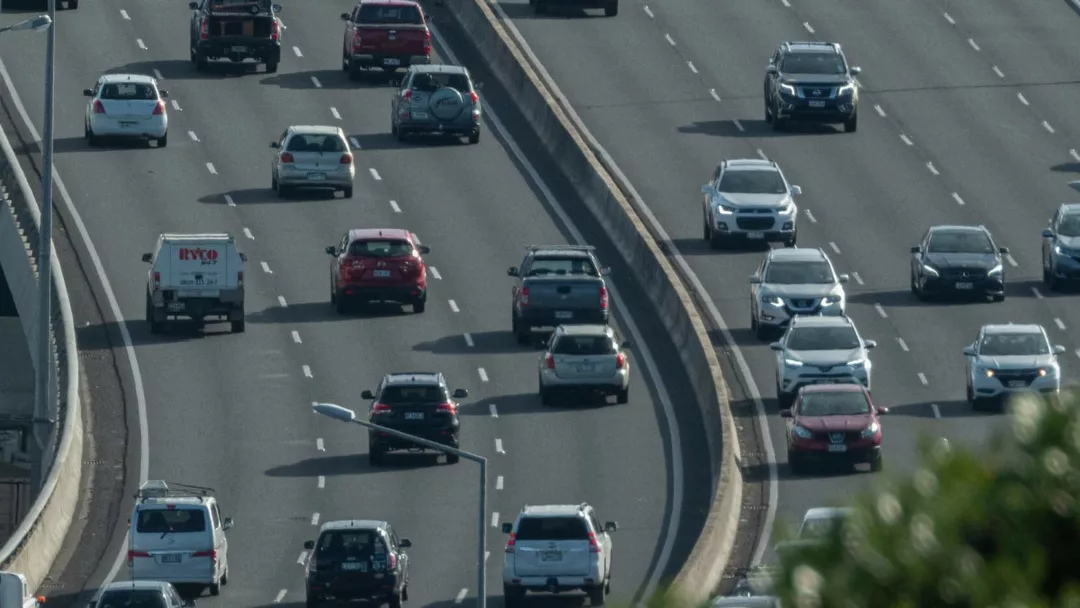 Tips for beginners driving on the motorway
As a beginner, one of the biggest benefits of passing your test has to be the sense of freedom that comes along with it. You can hit the open road whenever you like and that includes the motorway. As scary as they might be, especially if you've not long just passed your driving test, but believe it or not, motorways are one of the safest roads that you can drive on.
"If I had to offer one piece of advice for motorway driving then it would be this; always try to stay in the left-hand lane. The left-hand lane is generally the best for navigating motorway congestion as drivers tend to dive into the outer lane because they think it'll get them to their destination quicker. What's more, by only using the middle and outer lanes for overtaking, you will improve the traffic flow on the motorway"
Dan Powell, Senior Editor at CarSite
It's all about the speed you're travelling at that makes all the difference between safety and whether you're a risk to yourself and others driving on the motorway. The motorway isn't as scary as you might first think. If you want to know how you can become a confident new motorway driver in no time, look at these useful tips:
Plan your journey, make a mental note of the junction numbers where you'll be joining and leaving
Merge onto the motorway at the same speed as the flow of traffic
Always overtake to the right and use the left-hand lane when not overtaking
Make sure your car is safe to drive – have you checked your oil, tyre pressure, windscreen wash?
Stick to the speed limit: 70mph (unless stated otherwise)
Don't hog the middle lane
Turn your hazards and fog lights on if you breakdown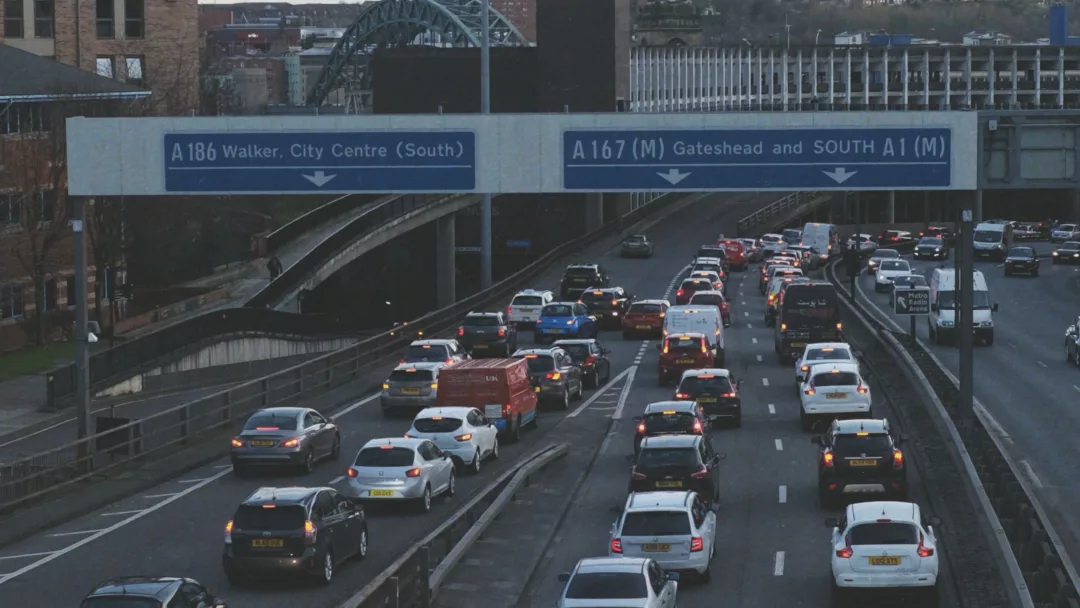 Joining and leaving the motorway
Most people would say that joining the motorway is the hardest part, but it doesn't have to be hard at all. Before you join a motorway, all you need to do is make sure that you've built up your speed on the slip road first and when it's safe to do so, indicate right, do your observations like you normally would, and join. It is as simple as that.
When you're leaving the motorway, it's a case of checking your signs and making sure that you're in the right lane in advance. You'll notice that there will be a marker on the motorway appearing before an exit, so you should have plenty of time to prepare yourself to exit.
It's not much different to a dual carriageway really, so if you've experienced plenty of those, you should be fine. So long as we all share, we can all get on the motorway and get off safely when we need to.
What are the lanes on a motorway for?
Most motorways that you'll come across generally tend to be about 3 lanes wide. The three lanes are commonly referred to as the slow lane, the middle lane, and the fast lane.
You'll find lane one furthest to the left, next to the hard shoulder. If the motorway is clear and you're not overtaking, this is the lane that you should be in, no matter what speed you're traveling at. The middle lane is the overtaking lane if you're trying to get past any cars that are in the slow lane. And lane three is your furthest land and this is for overtaking cars that are in the middle lane.
Once you've passed any slow-moving vehicles and you're finished overtaking, when the road is clear, you should always be moving back over to the left. Don't forget to flick that indicator on too, when you're moving from lane to lane.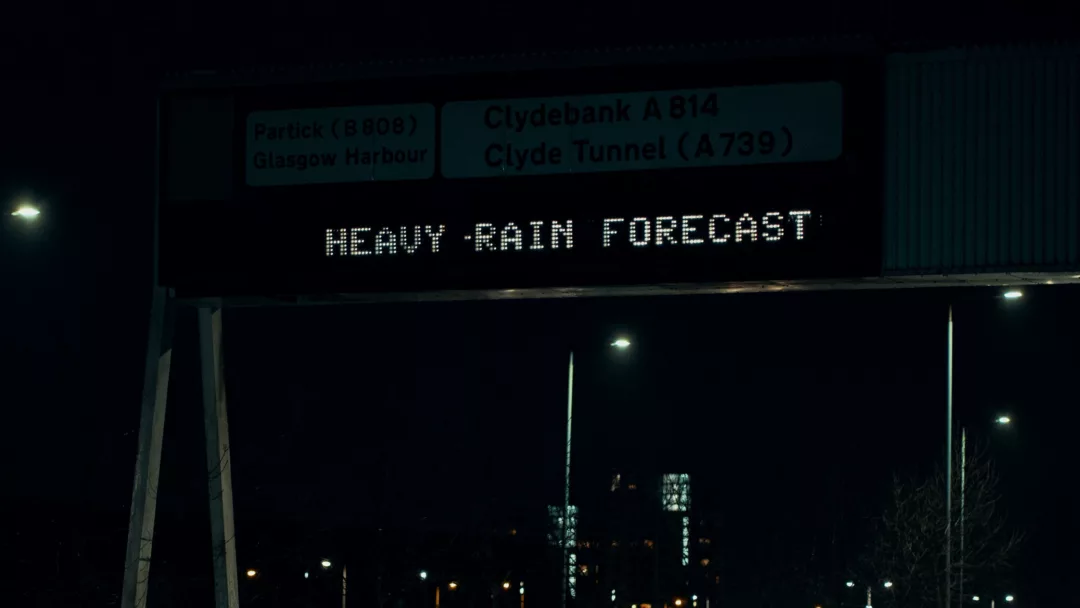 What do the road signs mean on the motorway?
The road signs on the motorway are different from the ones that you normally come across. Blue background means that this is a direction that you might want to pay attention to. There could be some information about a junction on there and which lane you need to be if the motorway becomes split. You might have seen a blue background sign before, and this is before you get to the motorway, some signs indicate a motorway coming up and these signs will always have a blue background.
Other signs that you might come across on the motorway are things like roadwork signs. There may be some temporary closures and some that might be telling you to change lanes. You'll also find quite often that motorways are always under renovation lately as they are improving the road system in the UK. We're coming across more and more "smart motorways" thanks to these improvements.
A smart motorway uses great technology to monitor what's happening on the motorway. The point of a motorway like this is to help improve the speed and conditions. What is hoped is that this will allow traffic to run smoother and that everyone can get from A to B as safely and efficiently as possible.
Other signs that you might find on the motorway include things like driver location signs. These are dotted every 500m and usually contain a mix of letters and numbers. If you find that you have witnessed an accident or you're caught in one yourself, it's these types of signs that will help you figure out exactly where you are.
What are the speed limits on a motorway?
The speed limit on a motorway is 70mph. Technically, there are no minimum speed limits, but you're not going to be travelling at less than 40mph unless you had to due to an accident or traffic.
You'll find the speed limits for the motorway on gantries above you when you're driving, and they will have orange flashing lights around them, which are advisories. The speed limits have a big red ring around them, you cannot ignore these.
Then you also have variable speed limits, which are a new edition to the motorways here in the UK. The purpose of having variable limits is that during busy times on the motorway, having variable speeds can make it easier to keep the flow of traffic at a constant speed, reducing traffic jams as much as it can.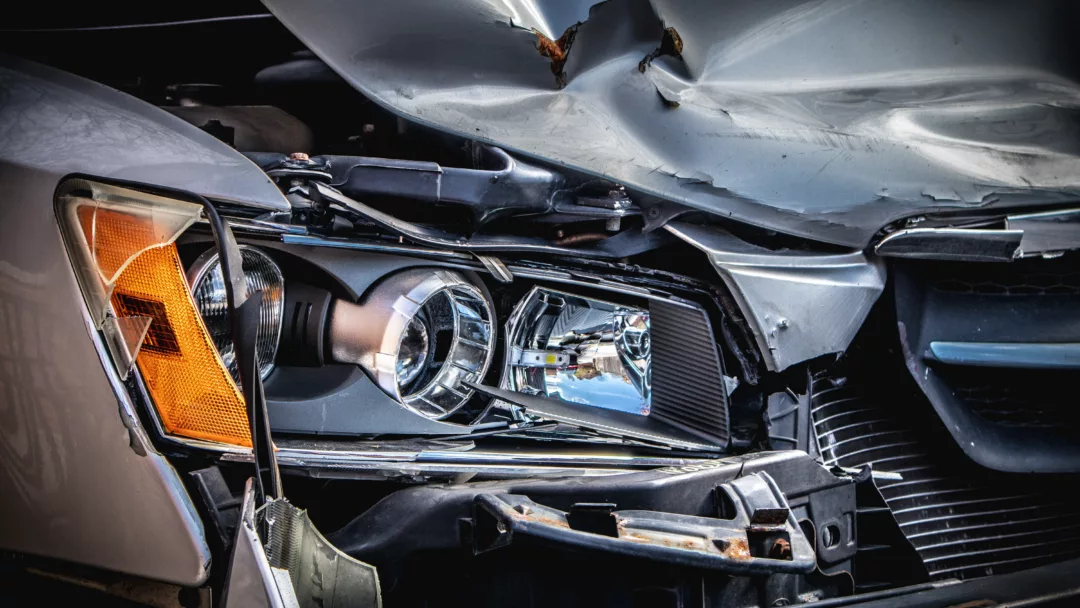 What should you do if you breakdown down the motorway?
It doesn't matter what type of road you're on, if you break down, it's always going to be a massive inconvenience for you. However, it's a completely different story if you find yourself breaking down on the motorway.
If you find yourself driving on the motorway and you start to notice something just isn't a vehicle, the best thing to do is to leave at the next junction and head to the nearest service station if possible. Sometimes this might not always be possible, and in the worst-case scenario, the next best thing to do is pull over on the hard shoulder or emergency area.
You'll know an emergency area when you see one, it will have an orange SOS phone for you to use. These phones are free to use and have been provided on the motorway for you by Highways England.
If you are stuck on the hard shoulder, you should always exit your car from the left side as soon as you find yourself stopping. Turn your engine off and turn on your hazard and fog lights and move behind the safety barrier if you can.
Sometimes it might not always be possible to leave your vehicle. In that instance, you should turn on your hazards and ring 999 as soon as you can.
Here's our complete guide on what to do when you break down.