Once you've had a feel for an SUV its very unlikely that you'll ever go back to a standard car. The reality is that SUVs are just one of a kind. You'll get more out of an SUV than you would compared to a wagon or an estate.
This is why you should get yourself an SUV:
1. Cheap as chips on fuel
SUVs are taking the nation by storm and believe it or not it's probably because they're quite cheap on fuel. SUVs are so efficient that its unreal. And the good news is, even if fuel prices were to dramatically increase anytime soon, it's unlikely that the SUV would become unpopular. It's also very unlikely that the SUV is going anywhere anytime soon, except for being parked on your driveway, that's for sure.
2. Enough room to swing a cat
If you've always been used to a small car and you decide to upgrade to the life of an SUV, you probably won't ever want to look back. Once you get used to the amount of space you have in an SUV you'll realise what you've been missing out on and how a car with less space just isn't going to cut it. If you've got kids then an SUV is great, but even if you don't, an SUV is still great. The more room the better. Whether it's for your shopping, gym bag, or if you like to travel with loads of luggage, you'll be well away with the amount of spaciousness it has to offer.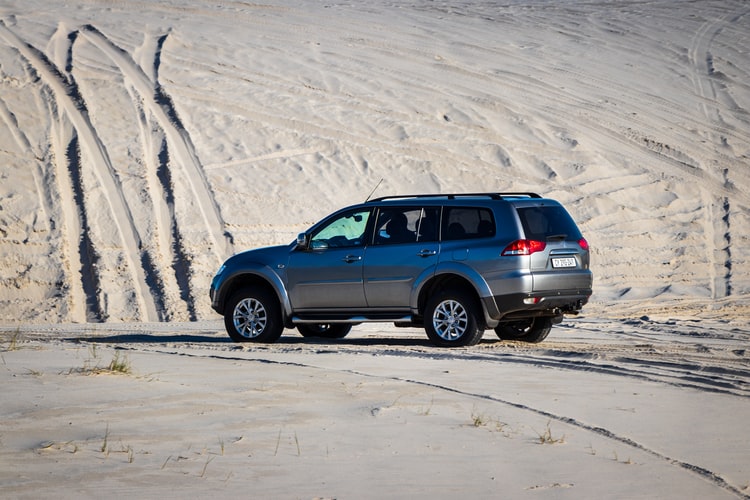 3. You'll feel safe and sound
We're not saying that SUVs are 100% safer than any other car, but in reality, a lot of people do tend to feel a lot safer in them and we can see why. The bigger the better in our opinion. If you think about it the bigger your car, the more metal there is surrounding you to protect you that little bit more if you were to be so unfortunate to have an accident. So why would you want to opt for a smaller car? Also, the more modern SUVs even come equipped with lots of fancy technology to help you stay safe that little bit more.
4. They can handle winter weather
When it comes to getting down and dirty and tackling the winter weather, it's fair to say that SUVs are pretty decent at this. Given their height, four-wheel drive and their cracking technology, they do a fair job guiding you through Britains adverse weather conditions. You'll be able to rest easy knowing that your car can get you through the tough mud.
5. You have plenty to choose from
If you're all about saving the planet and being eco-friendly then an SUV is a great choice. You could even go that little bit further and choose from a hybrid or electric. Although you won't have this option with all SUVs, you will have when it comes to the latest models.
You can't really go wrong with an SUV. So if from reading this you've decided that its time for something a bit meaner like an SUV but you need to sell your current car first, that's not a problem as we can help you with that. Just enter your reg number here and see how much your car could be worth. And you don't even have to enter your details! Just your reg number will do nicely.