The online car sales venture 'Cazoo' launched in 2019 has very recently admitted that it may never make a profit.
When you look at the figures alone, it is not surprising based on the amount of investment, advertising and marketing resources. Including their heavily promoted sports sponsorship of over £65million in 2021 alone, Cazoo also possesses business acquisitions of over £320 million since its December 2019 launch.
The latest online car retailer currently stands at a total business loss of £664.3million (£550million in 2021 alone) and has lost over 80% of its share value in recent months.
In their latest business update, they have also reported that their total gross profit plus their gross profit per unit in quarter 1 of 2022 has also tumbled so it seems highly unlikely that an upturn is imminent.
Is the online car selling philosophy the problem here?
Rather than the investment or any questions aimed at the management of the total funds invested, does previous history show that Cazoo were always fighting against the natural and favoured buying methods of the UK car-buying public?
As Cinch.com the alternative and other majorly promoted and latest online car retailer currently competing tooth and nail with Cazoo, promises 'Cars without the Faff'. But do the general car-buying public prefer to do their own homework, use their time effectively in choosing and test driving the car that is best for them, do they expect, want and even enjoy the Faff?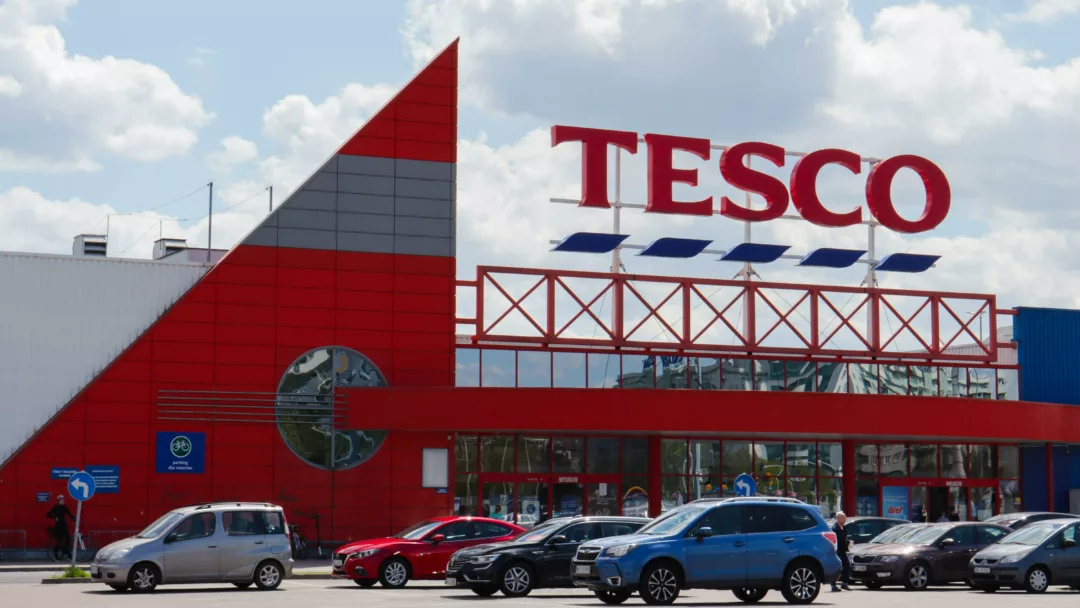 Did the Tesco online selling platform fail because buyers were more comfortable buying their used car in a visit to an actual dealership back in 2010? Or was it something else?

We look at the previous online car selling platform of Tesco that was touted as a used car retailing revolution over a decade ago. Is there a link to their downfall and question? Can you really expect a huge percentage of the public to buy such a high-value product without seeing, touching and driving the vehicle before ploughing in their hard-earned money?
Tesco Cars launched with full fanfare very similar to Cazoo in April 2010 but within a year they had pulled the plug. Was this for the same reasons that Cazoo are suffering so badly or were there differing mitigating factors?
It seems that Tesco's main problems lay in the supply of vehicles. Leaseplan, a leading contract hire and leasing company, were contracted to supply as many vehicles as Tesco needed, once the original operators of vehicles had run the length of their contracts. The vast majority of these vehicles were Ford and Vauxhall, the supply was originally there but only really for these 2 manufacturers. There were very limited German manufacturer vehicles, for example, very few Volkswagen, BMW, Audi or Mercedes product available to them.
It seems they were also hopeful of a large supply from Motability's ex-fleet vehicles. But it seems the charity's preferred disposal option was to supply their own MFL Direct partners, giving them greater control and no doubt greater end profits.
So no doubt Tesco struggled with supply, something that cannot be levelled at Cazoo who purchased Imperial Cars (£23.8m), Drover (£65.4m), Smart Vehicle Solutions (£39.1m), Cluno (£60.4m), SMH Fleet Solutions (a whopping £76.5m), Cazana (£23.7m), Swipcar (£23.6m) and a further £7.9m on Vans365, all historically large suppliers of used vehicles. Cazoo seems to have a vehicle supply in the bag but at an enormous one which it seems, it can never repay.
Does the general public enjoy and need to experience the 'Faff"?
Cazoo has undoubtedly taken the supply of vehicles far more seriously (possibly too much based on their current selling numbers) than Tesco did back in 2010 but there are other similarities.
Tesco Cars would have undoubtedly survived and ultimately thrived when you consider the customer data provided advantages they possessed with their Tesco Clubcard. Supply would have no doubt eventually improved under better supply chain policies in which they would have no doubt invested into, if only they sold vehicle numbers anywhere near the expected volumes. The average sales were only 150 cars a month, a pittance when compared to major retailer Carcraft which was averaging over 3,300 a month at the time.
Although should not be a Cazoo problem it is believed that they are currently experiencing the same customer experience backlash that Tesco had over 10 years previous;
Any professional and competitive UK mainstream used car retailer could easily identify their new competitor's good bits, adapting their own Sales and services. This provides the same benefits that all new online retailers are spending millions of marketing budgets to promote such as:
1. Online purchase and finance options
2. Free delivery
3. Agreed part exchange allowance
4. Money back periods
Most importantly it seems that successful Used Car Motor Dealers can offer used car purchasers the freedom to come and look as well as view hundreds of vehicles online. Customers can normally test-drive as many vehicles as is appropriate, and even send inspection teams to check the vehicle and paperwork. Once the finance agreements are professionally explained, the customer has plenty of information to go off before making their final decision.
So how is Cazoo currently performing against traditional retail used car sites?
In short, not well.
Used car dealer group Motorpoint who owns 17 used car sites with a massive range of Makes and Models in the UK, has increased their revenue by 83% to £1.3billion (from £720m). Pre-tax profit rose to £21m in 2021/2022 from £9.7m the previous tax year. Average retail profit per unit increased 15.3% to £1,446 from £1,254 (gross).
Interestingly, Motorpoint's online sales revenue was 56.2% of the total revenue (£1.3billion). This is a sizeable proportion of their business and shows how traditionally used car sites can adapt to new competition but it is far short of the total 73.6% of the previous year's revenue. This is no doubt a reflection of the market moving further away from online retailers since the lockdowns, proving buyers are still more comfortable buying their used car through a visit compared to an actual dealership.
Whilst many used car dealers have experienced a massive increase in vehicle numbers, higher margins, profits per vehicle and finance income since lockdown, the online car retailers seem to be struggling to recoup any of their massive investments. It seems that online car buying companies may never find enough of the general public who don't want the faff!
It seems that not much has changed in the way people want to buy cars since the failed online retail market was originally explored by Tesco back in 2010.