Car finance has never been easier these days. If you're looking to apply for a car loan but are worried you don't have the right income or credit history, that doesn't matter. You could bag yourself an auto loan if you have a family member or friend to stand in as a guarantor.
Find out more about guarantor car loans here.
What is a guarantor on a car loan?
If you find that you're not offered any other type of car finance, then a guarantor car loan might be the way forward.
In a nutshell, it's basically when a friend or family member agrees to repay the loan if you, (the borrower) should default on payments. Hopefully, it wouldn't come to this, but if it did, then this is what would happen.
The reality is that the guarantor will have nothing to do with your car, apart from signing the agreement to make your loan happen. These types of loans are good for people who might struggle to get any approved finance or cannot find suitable loan refinance rates. You'll usually find that this occurs with young people because they don't have a credit history, or pensioners, people that might the opposite end of the scale and have a bad credit history.
Essentially, by adding another person to your transaction, as the borrower, you'd be taking less of a risk and technically have a bit of a backup plan, should a day come where you run out of finances.
What is a guarantor responsible for?
Everything! Your guarantor has a really important role within your car transaction as they are legally responsible for the entire value of your car loan. It is your guarantor's job to keep track of fees, charges and interest. In the real world, you can guarantee that not many guarantors will actually do this, but if you were to miss a few payments, or be declared bankrupt, then it would be your guarantor who would be liable to be the remainder your balance.
Should your guarantor also fail to keep up with the payments, then the car and any other assets might be seized by the lender to compensate for their loss? It's common sense when you think about it, the lender wants their money back one way or another.
Taking this into account, if we could give one piece of advice if you're thinking of becoming a guarantor for someone, it would be to consider the following:
What is the loan worth?
How often are the payments to be made, for example, weekly, fortnightly or monthly?
How will this loan affect my credit report?
One thing not to worry about though is your guarantor having a claim over the car that was bought with the loan. Once the loan has been paid off, the car is yours.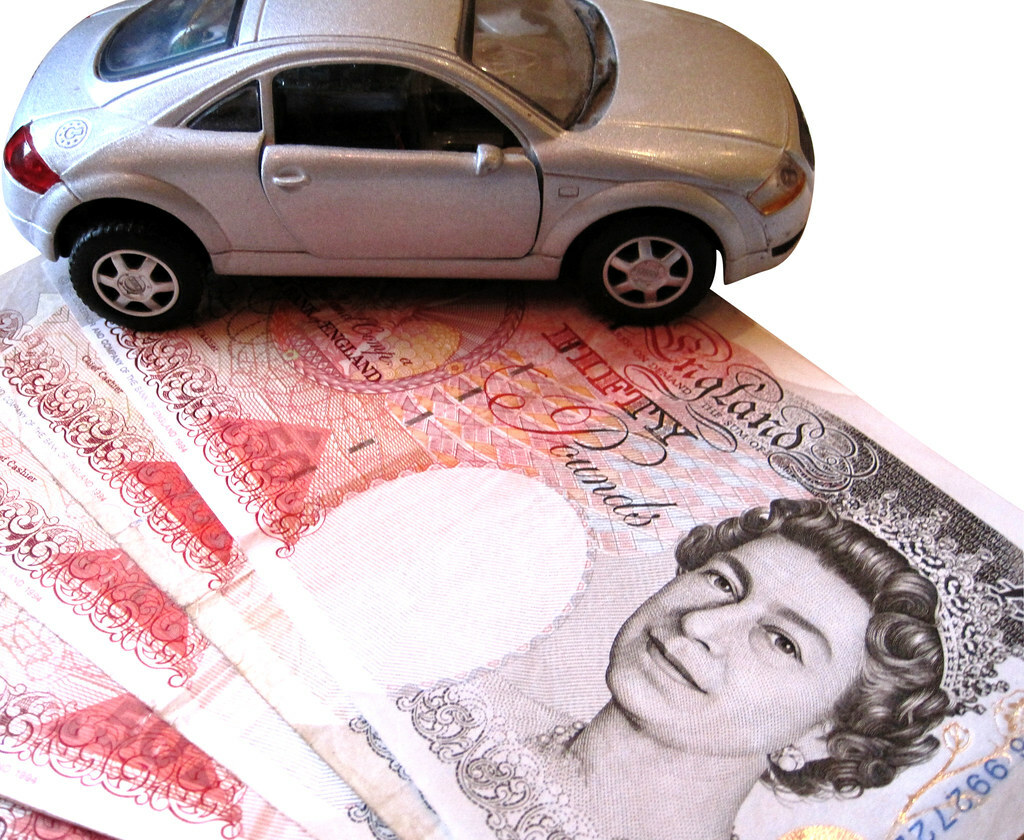 How do you get one?
It's easier than you probably think.
The applicant
As an applicant, you must be at least 18 years old, have a regular income, a UK bank account and it would also be good if you're listed on the electoral roll. There's not much more to it than that.
The guarantor
This person generally tends to be a family member or close friend in most cases. If worse comes to worst and the applicant can no longer afford to make payments, the unpaid debt will affect both credit scores.
To be accepted as a guarantor, it's likely you'll need to have a UK bank account and a good credit history. Got that? You should be good to go.
How much can you borrow?
Sadly, there isn't a straight answer to this question. The amount you allowed to borrow will depend on your guarantor's financial situation.
It also depends on your lender too. Each lender may vary as to how much they can offer you and they may have a set of different criteria to test whether you can be approved. As already mentioned above, your credit history and income are two of the main points that can really be used as they paint a picture of what both you and your guarantor can afford to pay.
What if the guarantor can't repay the loan?
If you were to ever reach this point and your guarantor is struggling to make the repayments, then both parties might find themselves in a bit of a pickle.
Normally, what tends to happen is lenders will settle by taking any possessions of security against the loan, usually the car itself. If your guarantor offered different security, then the likelihood is that these will be seized too.
Finally, the lender might also bring in debt collectors as a last resort if they feel it's necessary. Just another thing to add to the mix of it all.
Can guarantor car loans save you money?
The short answer is yes. The benefit of adding a guarantor to the party is that you will come across as a less risky borrower and your lender might even bless you with a lower APR, imagine that?
All in all, if you're a good applicant, stable income and you can keep up with your payments, then there shouldn't be any problems. Your credit history will be rocketing, and you might even be able to secure further credit in the future. Everyone's a winner!
Let us help you get the car that you deserve
If you're still making your mind up about whether to go ahead and try for a guarantor car loan, while you do that, we can help you to sell your current car and raise some cash to put towards a new one?
Enter your registration number into our online valuation tool and you will find the quote that you deserve. All vehicles are welcome, and our service is completely free to use! It doesn't get much better than that, does it? You can retrieve a huge list of offers in just less than 60 seconds!
Visit our online valuation tool today to get started, you'll be glad you did. you could even sell your car online for the best price possible.