Want to know how you can valet your car like a Pro at home? Our step-by-step guide makes it easy for you to have your car as shiny and neat as if you had a professional valet.
Clear out your crap
Before you go getting ahead of yourself, you can't do anything until you've got rid of all the rubbish out of your car. That's assuming you have a load of rubbish in your car anyway. Get rid of the coffee cups, crisp packets, and any other bits and bobs lying around. Anything that might get in the way of your cleaning, it's time to get it gone.
Floor or
If you eat and drink in your car, then no doubt will you have some rubbish and some crumbs on the floor. When it comes to the interior, your vacuum will be your best friend. If you're not a van of the logistics of getting your hoover out of the house and stretching it to the car, you could always invest a little handheld? Anyway, anything and everything that can be hoovered in your car, you should get right in there. All those creases, under the mats, seats, not forgetting the boot too! You'd be amazed at what sort of crap you can find too when you slide your seats forward. Pens, pencils, toys, the lot!
Dust hunt
It's usually a good tip if you start from the top and work your way down, so starting with the roof, dash, seats then door panels is usually a good routine. Get right in there into all the nooks and crannies. If you really want to take it to the next level, you could get a specialise dashboard cleaner and use a rag to wipe down all your car interior. From the gearbox to the radio, right through to the doors.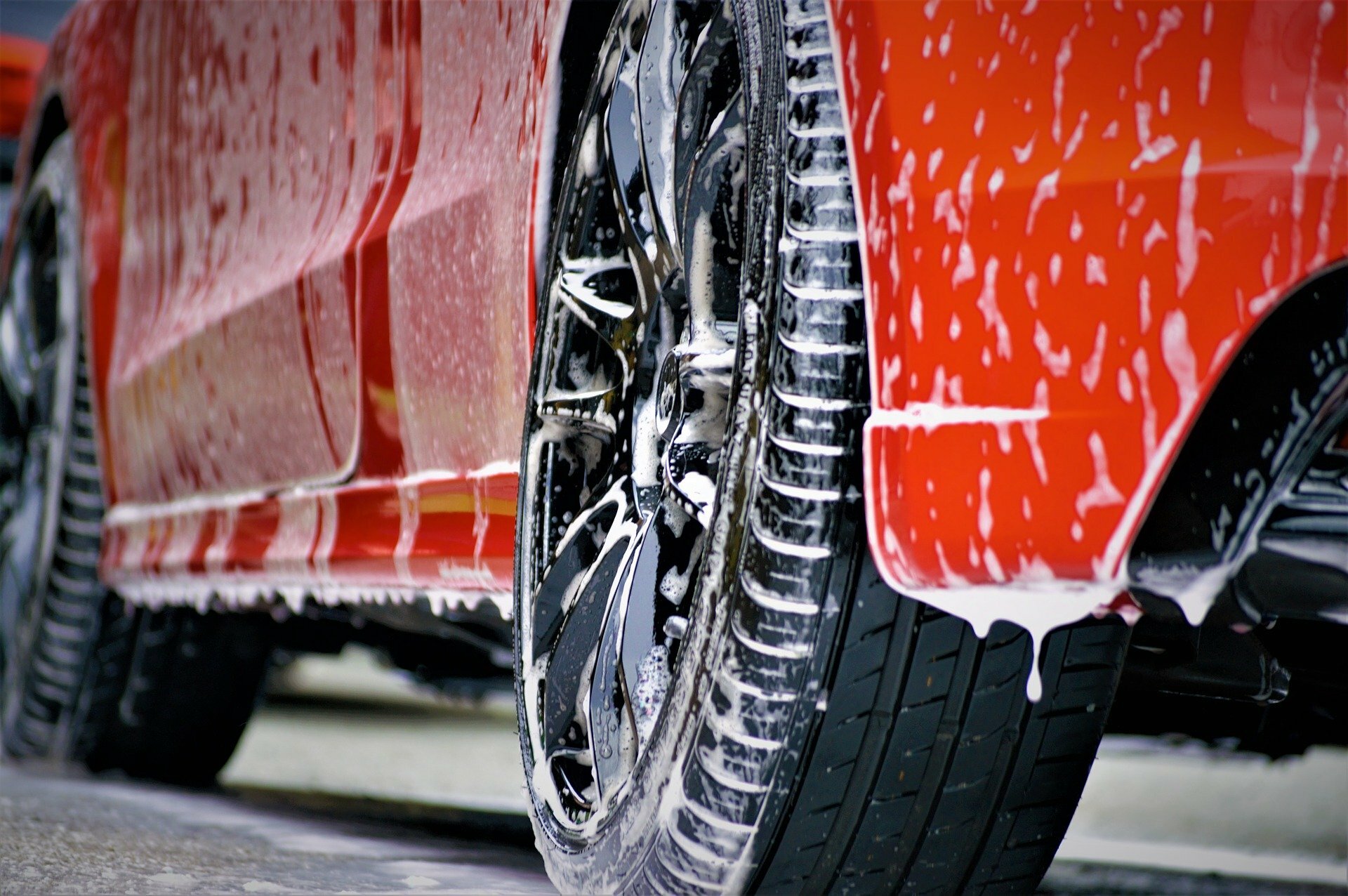 Park your backside
For the seats, if they're fabric, probably best to just use a cloth and some foam car shampoo on these then run the hoover over it to pick up any excess. If you've got leather, you can easily pick up a leather cleaner and wipe them down with a good old microfibre cloth. Don't forget your door pockets too!
To the window
Up next, let's talk glass. Of course, you need to see clearly when you're driving and there is nothing worse than the inside of your windows being full of dirt. With a bit of glass cleaner and a cloth, you could gently buff the dirt off the inside of your car windows, as well as your windscreen until they're shining! Who needs a car valet when you can do it yourself cheap as chips?
Scrub a rub dub
Part of the fun in owning a car is looking after it and there's no better feeling than having washed and valeted your own car by hand. You're in charge and you get to make sure it's washed properly. You'll also be able to spot any scratches or dents while you're there too.
Whatever you might have heard about using dish soap to clean your car, forget it. Skip the dish soap and use some specially-formulated car wash, you'll find it does a much better job. Once you've found some, grab your buckets and you're ready to go! Wash, rinse, and dry. Drying your car can always seem like the tricky part as no one wants streaks on the screens or smears on the paintwork.
Get your Mr Sheen out
If you think that waxing and polishing are the same things, don't worry, you're probably not the only one. In fact, they're very different techniques. Polishing gets rid of the small imperfections and scratches on the surface and also gives it a nice shine. Waxing coats the finish and protects it from dirt etc.
Remember that saying, a little goes a long way, it's the same with polish. You only need a little on your cloth, rub in a circular motion, and you're sorted.
*Top tip: Keep the polish on while you hand clean your alloys.
When you're finished, remove the polish and give it one last clean down with a microfibre cloth.
Some people make the mistake of skipping the polishing because they think it sounds like a load of faff, but it's actually quite a big step if you want to get the best shine from your car.
Shine bright like a diamond
There are so many different types of car wax on the market, it makes choosing one even more difficult. Some waxes can be pricey, but as they say, you get what you pay for. Some will leave your car with a deep, warm shine and some will provide you with a wet, glossy look.
Waxing sounds long but it's really not. Just apply the wax to your sponge, rub it smoothly into the finish and wipe off any excess. Jobs a gooden.
It's all about the finishing touches
If you smoke or eat in your car, then there might be some lingering smells about it. This is where your sprays come in handy. Your upholstery, doors, you name it, you can spray it and give it a freshen up. Running your fan and having the windows down could do you some favours too and get rid of any foul odours.