If you've got an old car, van, or SUV and have been thinking about selling your used car parts but not quite sure how, how to pull your car's parts out? Where do you sell them? Will you make money from them?
Find out more here with our complete guide and strategies on how you can sell your car's parts and make money!
Assessment of your car
If you've come to the decision that you want to sell your car for parts, then the first thing is first, get your car assessed. So that you can determine which parts are viable, you'll need to have it checked alongside a professional mechanic. This way, they will be able to tell you which components are in good enough condition for you to sell and potentially get you a decent price and which parts should be sold for scrap.
If you're anything like us, you might even find that making a list of car parts is helpful too. Maybe a column for great working parts and one for those non-working parts. By having your mechanic assess your vehicle, you'll be able to get a ballpark figure as to the worth of each one and be well on your way to taking your first step to selling your car for parts.
Know your car and complete paperwork
As the owner of your car, you should know the basics of it and things like the model, make, mileage and year. It's information like this that you'll need when it comes to selling your parts.
Even though you might see your car as junk and a shed you want to get rid of, it's good to know about the condition of your car, for example, the engine along with the interior and exterior.
This brings us to paperwork. No matter where you are in the world, you'll probably find yourself need the correct legal documentation so that you can scrap your car. With any car transaction, there is always paperwork and documents you need to fill out for various purposes, and it's no different from selling your car for parts either.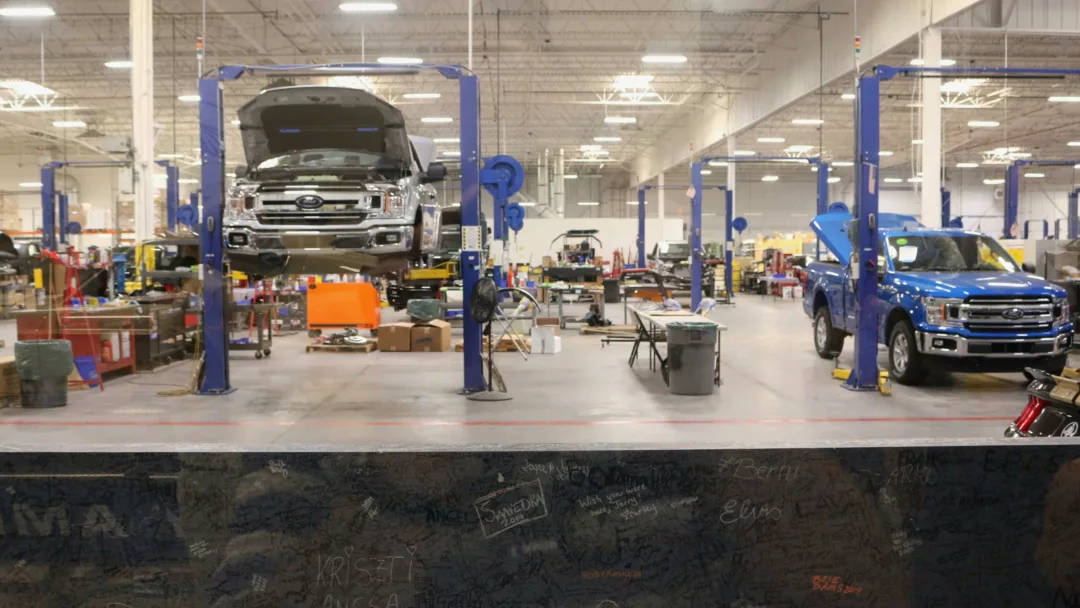 Look for a licensed and professional parts dealer
If you just take one thing from this guide, let it be this, you need a sound, trustworthy and reputable dealer that you can sell your parts to. Whether you go to a junkyard, scrap yard, or somewhere else, as long as the company is licensed, you should be fine.
As with anything these days, the best way to find a good car part selling company is to search online. Do your research and check out the ratings before rushing into anything. These days, people have no problem with letting the world know how a company has treated them and whether they would recommend them.
This is also a good tip for you too and keeping an eye out on how a company treats you. Even though you might be selling your car parts, you want a company that is willing to offer you what your car parts are worth.
Another way to find a good selling car part company is word of mouth. By talking to people and letting people know that you're on the hunt to find a company to who you can sell your old car parts, you could find the one for you.
The last thing we would recommend is speaking to mechanics too. They are on the ground and are very familiar with scrap yards so they may be able to point you in the right direction or they might even offer to buy some of your used car parts from you themselves.
Don't just accept the first price you see
Once you're in the position where you've got your car parts ready to sell and you've found some great places to sell them, it's a great idea to compare what different companies are willing to pay you for them.
You obviously want to find a seller who's going to give you the most money for your vehicle's parts and if you don't well you must just be really eager to get rid of it.
Don't be afraid to approach various junkyards, scrap yards, etc, and any other places that you have found to take your parts.
Recycle? Do your bit for the environment
Let's say for argument's sake that you don't have big money-making car parts, and that's ok. Not all the parts on your car are going to be worth a fortune and we can accept that. So why not think about recycling instead?
You'll be surprised at just how many of your car parts can be recycled.
Do your research and we can bet you'll come across so many recycling centres that would be more happy than happy to buy your parts from you.
For an idea as to what parts can be recycled, take a look at this list:
Metal – this is worth great money. Professionals can simply melt the old metal and it could be turned into tools and items.
Tyres – those battered old tyres on your car can be made brand new again if they fall into the right hands.
Plastics – Old plastics from your used car can be given a new lease of life through recycling and can be melded into new plastics for new cars.
Engine and transmission – if your engine or transmission no longer works, then this is great for mechanics who can rebuild them and find them a new home in another car.
What about eBay?
We all know how good eBay can be for buying and selling items and car parts are no exception to that. If we could give you just one top tip when it comes to selling your car parts on eBay it would be to make sure that the pictures you take and upload on there are sharp and focused. No doubt you'll want to make sure that your pictures look stunning and are the best that they can be, so it will take you some time to get these pictures right.
Act like it's a photoshoot, you want the front, back, sides, top, and bottom of each car part. Your pictures will be seen by hundreds, if not thousands of potential buyers so you want each part to tell its own story.
By including as much detail about each car part within your advert, you'll be doing yourself a massive favour in the long run as people will be able to cross-reference your car part and know more about it.
This may also help to reduce any questions you might get from potential buyers. If you do happen to get any questions though from those car part enthusiasts, make sure you answer them.
If you can give a detailed description as possible for each part, this will be great, especially if you can get right down to the specifics of describing each one too.
Finally, keep the price for each car part competitive. You could even be nosey too and check out the competition to see how much other people are selling similar car parts for.
Generally, selling car parts on eBay can take some time, effort, and just a little bit of patience. If you're feeling up for it though, good luck!
If you're not a fan of selling your car parts and just want to get rid of the whole thing all at once, see how much your scrap car could be worth right here. Our scrap car buyer network is ready and waiting to give you the best price for your junked car. Get your free scrap car quote today and be on your way to saying goodbye to getting the cash that you deserve.