There's nothing like the brand new car smell, is there? If you're thinking about treating yourself to one, then you might want to think again after reading this.
Find out how you can turn heads driving down the street without having to fork out on a new car with our cheap and easy car modification tips.
1. Personalise your pretty number plate
One of the easiest ways to turn heads has got to be with a sassy but classy custom number plate.
This will get you remembered while your driving through town as you'll stand out from the crowd and won't be just another generic number plate in the road.
Customising your plate is also the perfect way to inject a bit of your personality into your car and show off just how fun you are! Some people like to create a license plate to say something funky while others do it for a bit of an ego boost. Whatever your reasons, get the ball rolling and get your car's exterior looking glam.
2. Home your headlights
Before you start looking into other things that you could do to spruce up your headlights, let look into your actual headlights first.
If your headlights are dim, then why not make them brighter? You'll be doing yourself as well as other drivers on the road. Or perhaps look into adding some detail around the main too?
You can turn your average looking headlights into something flashy and impressive, which will look so much more appealing than your usual model on the market. With a bit of hard work, time and effort, you could transform your headlights and drive down the street in style.
This little project will cost you much less if you do it yourself rather than paying for someone else to install it for you. Save your pennies, cut the cost, and give your lights the makeover that they deserve.
3. Crazy covers to shield your lights
Once you've treated your headlights to some fresh brightness, another way that you can grab people's attention while you're on the road is by protecting them with some cool covers.
Believe it or not, you can even get yourself crazy cover colours or you can simply choose ones to match the exterior colour of your car. Creating that sleek and stylish finish, your headlight covers could be that one thing that makes your car stand out and provide it with that smart finish!
4. All of the lights
While we're still on the topic of headlights, new ones look great, don't they? So let's crack on and see what tyre lights and fender lights can do for your vehicle.
If you've never heard of these before and you're wondering what they are, let us fill you in. Small LED lights, which you can choose the colour of, are easy to install and maintain. That's basically it. You can either choose to have the same colour as your car or you can opt for something different.
If you want to be bold, then you'll probably choose a different colour. Top tip, it's a good idea to keep all the different kinds of lights matching in colour. It will make your car design even more classy, as well as looking calm, cool and collected.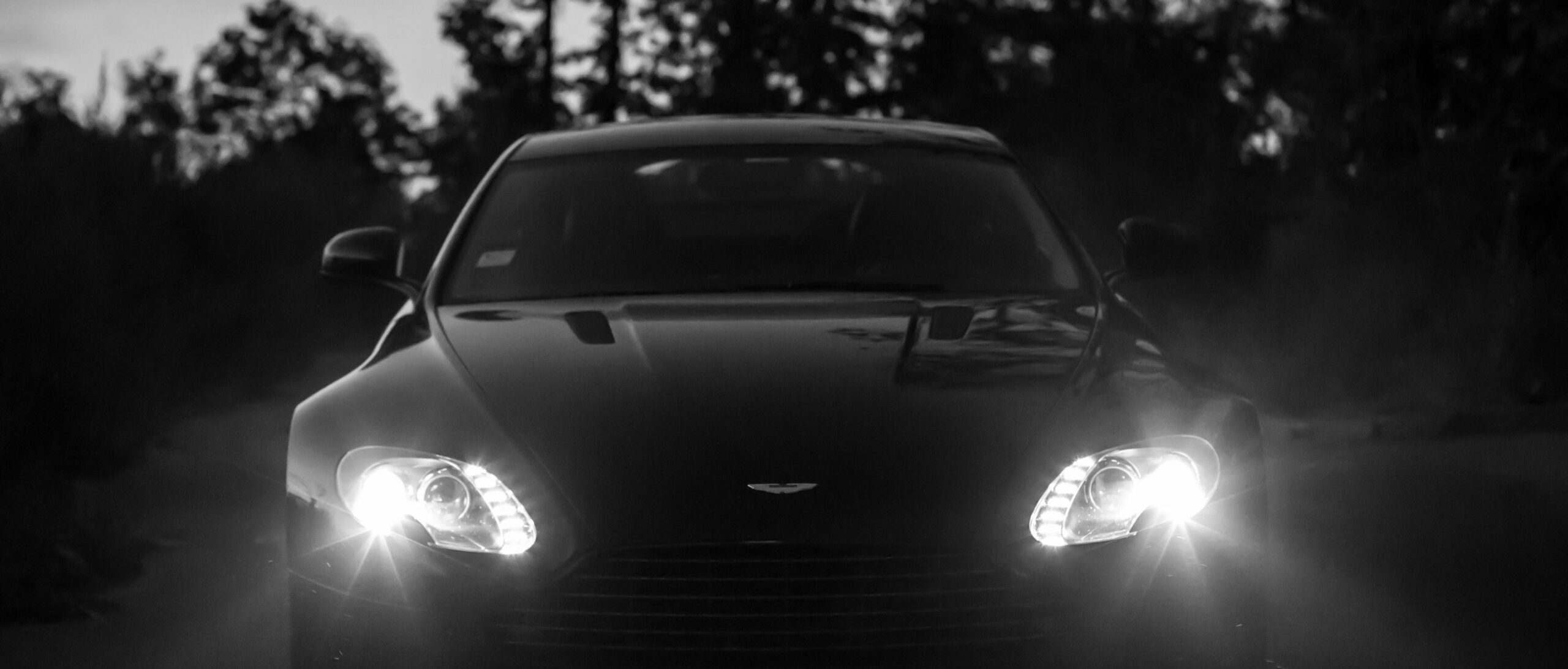 5. Restart your computer
If you know a thing or two about engines then you should be good with this one. How about upgrading your car with some computer tuning?
These days your more recent cars already come equipped with high-tech computers. They come in handy when getting you from A to B, keeping you safe and minimizing your distractions, as well as improving your car's overall performance.
If you want to know the secret to doing this, the key is to edit the computer settings, which will help you to get more horsepower. It might sound tricky, but if you know what you're doing, you'll be fine.
6. Glam up your seats
You can upgrade your car by making the interior look stunning by adding some glam to your seats. Although you might have a great looking leather interior already, you can still add some love to your seats.
By using seat covers, you can transform your car, add a bit of colour to the lining of your seats and spice things up a bit. Or you could just go all out and get yourself some bizarre pattern to cover the entire seats, which would change the whole look of your car.
There's just no limit as to what you can do if you're looking at upgrading your car. The only thing that we would advise is that you stick to your budget if you have one and that you just bite the bullet and go for it. We can promise you that once you start working on your car to upgrade it, that you won't look back.
7. Install a set of spoilers
If you've ever considered a set of spoilers then you know what you want in a car. It's all about the looks and having these on the back of your car will really set you apart.
You've probably seen them out and about and thought they look gorgeous, but if you're a true car fanatic then you'll know that there's way more to spoilers than just their looks. If you get a set of spoilers, you'll turn heads, look cool, and your car will feel great with this new edition.
They're a simple but sweet addition to your car and are definitely worth investing in if you're a car lover.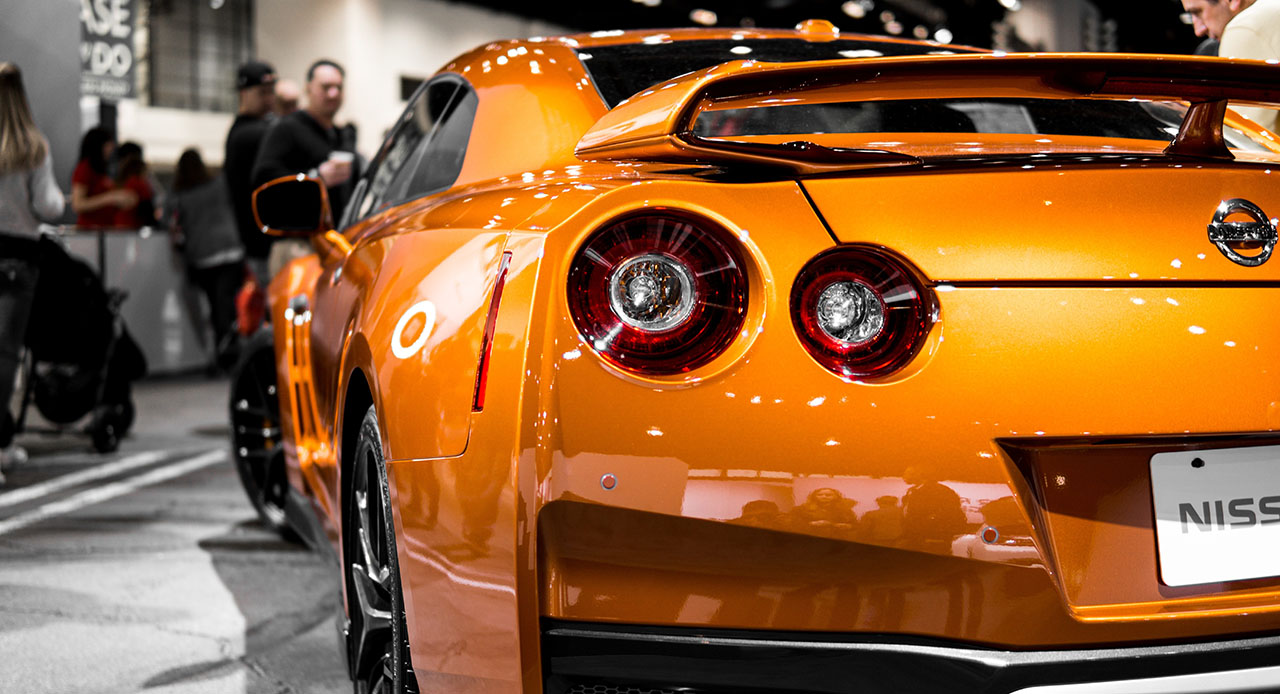 8. Baby its cold outside
Another cheap car upgrade that would be great for your car would be one under the hood. Get under there and get your DIY underway. Locate your airbox and swap it for a cold-air intake design. This might sound complicated but actually, it's pretty straight-forward and simple and can provide some great benefits for your car's fuel.
To put it simply, cold air is dense, which means that more air can travel through your engine's cylinders into your fuel tank. Overall this creates more efficiency and horsepower. So if you want to get the most of your car, modify it with this cheap upgrade and you'll be guaranteed to get your engine running to its optimum results.
If you've decided that you want to fully upgrade your car and treat yourself to a new one, then we can help you to get rid of your current one. All you have to do is simply head over to our valuation tool and enter your reg number. You'll receive a huge list of offers within seconds and you'll have the cash in your pocket before you know it.