Who knows, a second-hand electric vehicle could be right up your street. There are many benefits to buying a second-hand electric car, the most obvious one being that it will cost considerably less as opposed to buying a new one. Everyone knows that the minute you drive a new car off the forecourt, the depreciation of the vehicle is instantaneous.
According to Auto Express, buying a used electric car is even more tempting now after a big depreciation hit. With faster depreciation and lower fuel costs, electric vehicles may catch your eye next to more expensive hybrid and petrol rivals.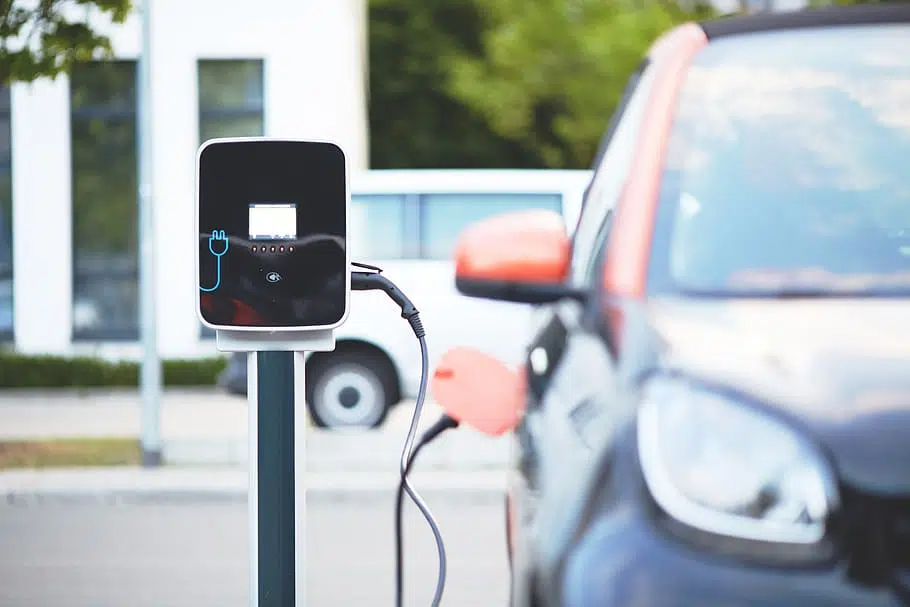 Where should you buy a used EV?
UK motorists have bought more than 105,000 new electric cars since the start of 2015 and last year saw electric cars overtake plug-in hybrids in popularity, according to EDF. But where can you buy a used electric vehicle from?
You can find used electric vehicles at your local dealers or on websites such as Autotrader, the AA and Motors.co.uk. The battery is an electric car's most valuable component, so fingers crossed it's in decent shape if you're thinking about purchasing a second-hand electric car. You can always check what the information screen says about battery health. At the very least, count how many of the bars are full and check this against the warranty conditions. If you're unsure about battery condition, get a franchised dealer to check it for you and if any repairs are needed, they can sort this for you.
What about buying a used electric vehicle from a private seller?
You can buy a used electric car from a private seller if you don't fancy going to a dealer. There are pros and cons to both options. For example, a dealer will be able to provide you with the reassurance that they're an official seller, but it may not necessarily be the cheapest. However, a private sale is where you're more likely to bag yourself a bargain on most electric cars. Although you'll have far less legal protection if things go wrong.
Before diving in head first and purchasing a used electric vehicle from a private seller, it's a good idea to do research and make sure you're getting a good deal. You should check the vehicle's history and maintenance records. You can also have the vehicle inspected by a trusted mechanic. It's also important to test drive the vehicle and make sure it meets your needs, just like all the things you would do if you were buying a new car.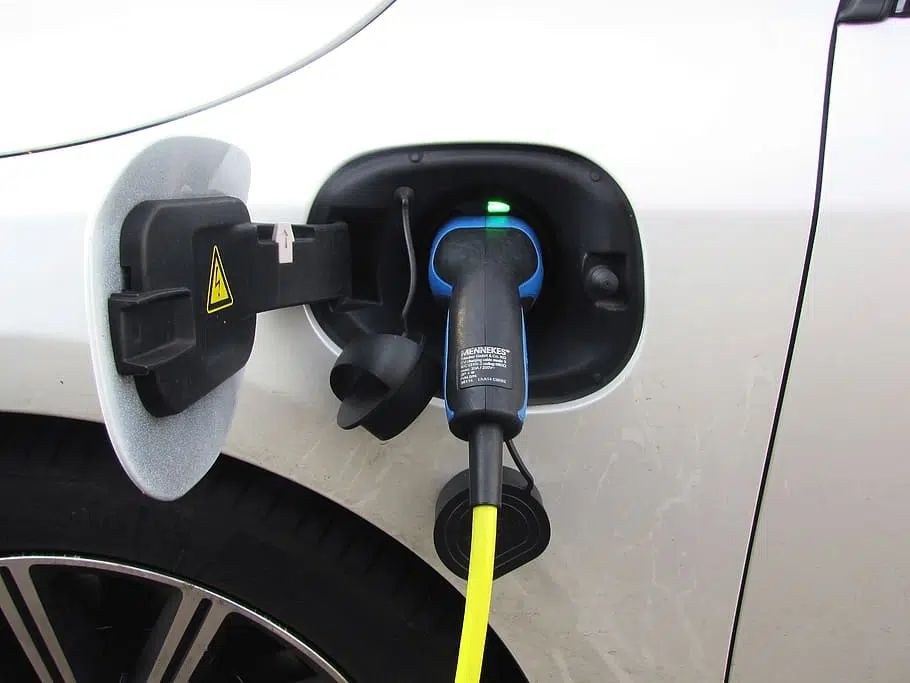 What Are the Pros of Buying a Second-Hand Electric Car?
Whether you're buying a second-hand electric car or a petrol or diesel car, there are advantages to both, but there are so many advantages to buying a used electric car. The main benefit of used market is the lower price compared to a new one. Used EVs are getting more competitive against standard petrol and diesel prices all the time, according to Compare the Market.
In some areas, electric cars may be eligible for exemptions from carpool lane restrictions and other perks, says Digital Trends. According to Admiral, electric vehicles are cheaper to maintain than petrol and diesel cars because they have fewer moving parts and there's reduced wear and tear. This means that as well as being good for the planet, electric vehicles will see that your pockets are in good hands too. You'll still get all the benefits of cheaper refuelling, lower tax and maintenance and insurance costs, says Energy Saving Trust.
What to look for when buying a second-hand electric car
When looking at buying a second-hand electric vehicle there will be some things that you'll probably want to check; there will be things that you're used to checking on your own petrol car or diesel car, that simply don't exist on an electric car and with fewer moving parts, there won't be that much to check under the bonnet.
An important one is to look at the range of the battery to ensure it hasn't suffered excessive degradation. An electric car battery is where it's at because EV batteries are valuable. You should be able to tell by the car's charge display what the fully charged range is. Provided it's not a very cold day (when the predicted range of any EV will suffer), this tells you how much it has deteriorated, says the RAC.
It's also a really good idea to take the car for a test drive. This will allow you to be on the lookout for unusual noises, bumps or vibrations as you go and really get a feel for it. If your chosen car is still available new, you could even always try to test drive a new model first, so you know what it should feel like to drive.
If you're completely new to electric vehicles, you could always drive a couple of new models anyway. This way, you'll then have an idea of how the driving experience differs when you go electric.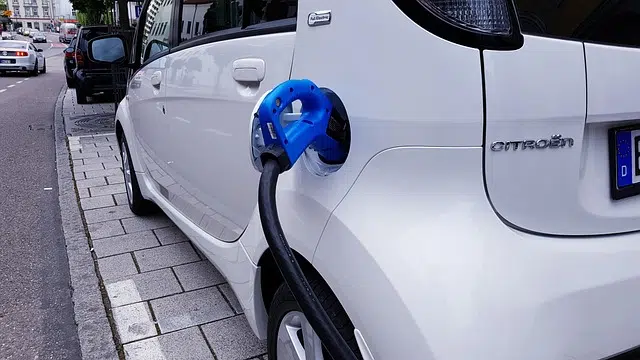 What about the battery range on a used electric car?
Could a second-hand EV be right for you? Or does it depend on the battery range? The battery range on a used electric car depends on the age of the vehicle and the condition of the battery.
Nobody wants to be left stranded in an EV with no charge, so it's vitally important to check the battery's health and capacity before buying a used electric car. You can also check the manufacturer's warranty on the battery.
According to the RAC, you can currently expect between 100 and 300 miles of range from a fully charged electric car, depending on the model. The Nissan Leaf, for example, is the UK's best-selling electric car, with sales passing the 40,000 mark at the end of 2020. With a 40kWh battery, the Leaf could travel up to a claimed 168 miles on a single charge.
As a basic rule of thumb, the larger the battery capacity (measured in kWh), the further you'll be able to travel. It's like having a larger fuel tank. Range and how far you're going to get on a full battery is always something that you're going to have to consider when purchasing an electric vehicle altogether, not just second-hand.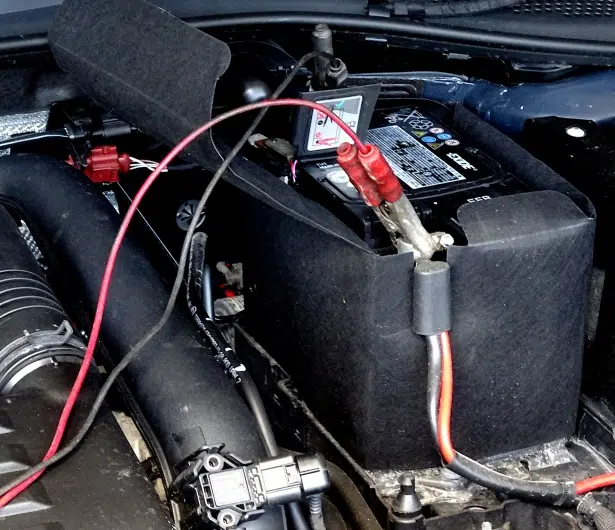 How much do used electric cars cost?
While the figures may provide troubling reading for anyone considering a new EV purchase, it's potentially better news for drivers considering a secondhand buy, according to Automobile Association (AA) spokesman Edmund King. He reckons bargains could "push those in two minds to make the leap to electric".
The AA's analysis of its own used car sales website shows it's possible to buy the same model of a 2021 electric Vauxhall Corsa with fewer than 7,000 miles on the clock for £17,000 when the new cost is £33,930. So even if money's no object, you can still get a bargain with a nearly new electric car.
The youngest second-hand electric cars are likely to be ex-demonstrators. These have usually been registered to a franchised garage and used for test drives. You can usually expect an ex-demonstrator electric car to have been looked after well. says EDF, but it may not be that much cheaper than forking out for a new model.