The next generation of the motorway overhead gantry is here and we've got all the latest details for you right here. There's no doubt about it that the look of the motorways here in England has evolved over the recent decades, with a more consistent visual appearance across the board as we attempt to create innovative structures.
Up until recently, the search was on to redesign one of the network's most iconic features – the gantry and we've got all the latest on it here.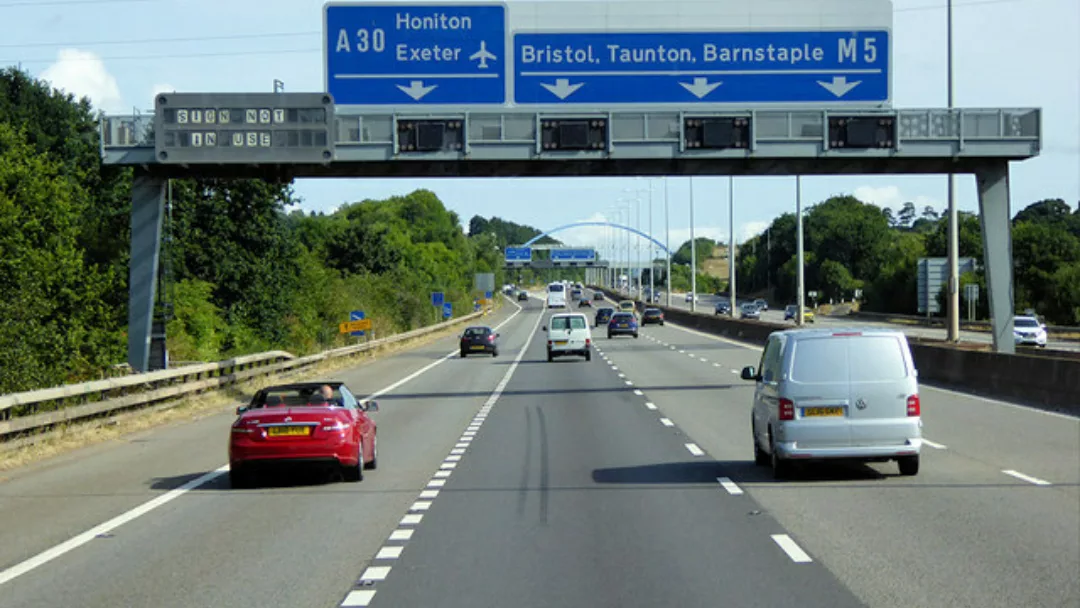 Evolution of the gantries
Last year, National Highways was seeking concepts for a new generation of highway gantries as part of its good design initiative and it opened up a competition, which was to be run by the Royal Institute of British Architects (RIBA).
Our motorways are constantly developing and it looks like there are no plans for this slowing down anytime soon, with new types of gantry designs being introduced alongside changes to technology, traffic signs, road signs, as well as traffic levels that will affect all vehicular traffic. It was only a matter of time before we needed to look at the gantries too.
From basic road signs at the side of the road to the newest gantries spanning the carriageway of major A roads with text and information to keep drivers of motor vehicles updated, they're only going to get better with clearer warning signs and direction signs.
Mike Wilson, National Highways' Chief Highways Engineer said: "This is a great opportunity for us to start to look for creative solutions aligned with our commitment to good road design. I am excited to see this competition launch.
"Existing designs tend to emphasise function over form, our challenge is to create innovative structures that can accommodate the required signage and equipment that are more sympathetic to the environment."
 "The competition opens up the opportunity to develop a more streamlined, elegant, and consistent visual appearance for roadside gantries to enhance drivers' experience when driving on England's motorways and Major A-roads."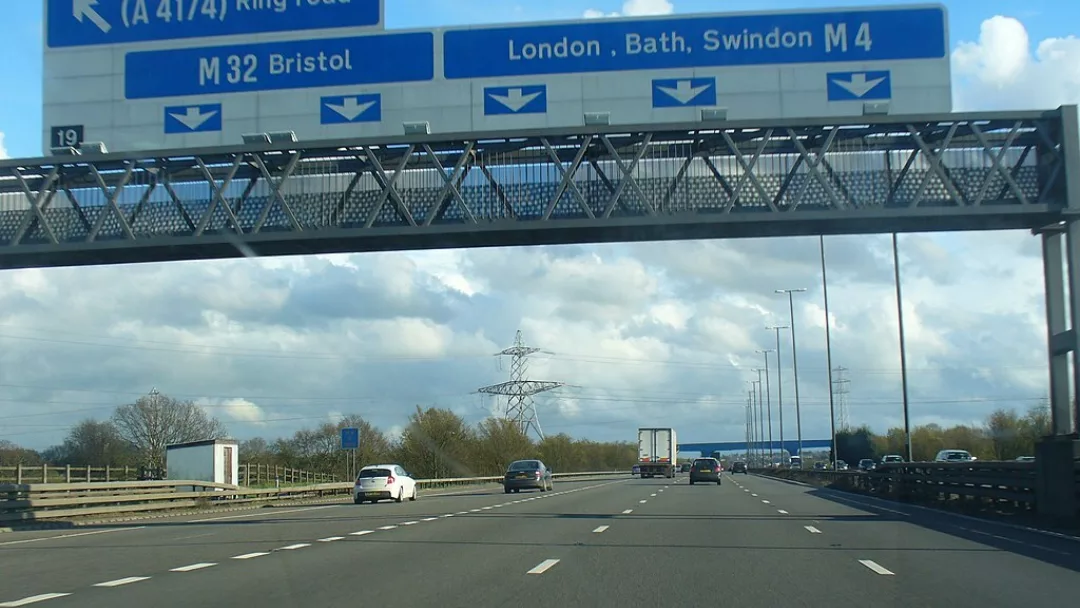 New overhead gantry design for UK motorways unveiled
The competition attracted 32 entries, but there could only be one winner, and that was Useful Studio, whose design impressed the judges by looking streamlined and modern, says Auto Express.
The proposed motorway gantry signs were expected to meet a series of design principles, such as demonstrating sensitivity to their surroundings, lacking any unnecessary clutter and being made from sustainable materials.
The winner, Useful Studio, created an impressive design concept that is not only modern but also requires less steel too. This should hopefully mean lower maintenance requirements.
According to Auto Express, other entries were commended for including innovative ideas, such as wood composite materials and futuristic LED panels. Some entries even looked into the question of removing gantries altogether and replacing them with in-car displays.
More secure design to prevent trespassers
National Highways hopes that this new design for motorway gantries will prove harder for protesters to mount and use to cause disruption, and hopefully be more resilient to trespassers after last year's Just Stop Oil protests.
The Just Stop Oil activists scaled gantries above the M25 in November last year, causing several stretches of the motorway to be closed and arrests to be made. If these new gantries can help to prevent these types of protests from occurring in the future, this would be next level.
According to the Guardian, the renovated structures, which are expected to become the standard design in England in 2025, will have the maintenance steps hidden inside their pillars and will be more difficult to gain access to without authorisation.
The agency said this would make them "more resilient to trespassers", but it stressed that "security issues did not form part of the original specification". Entrants in the competition were not expected to consider security as part of the brief, but Useful Studio's concept stood out for being more resilient to trespassers.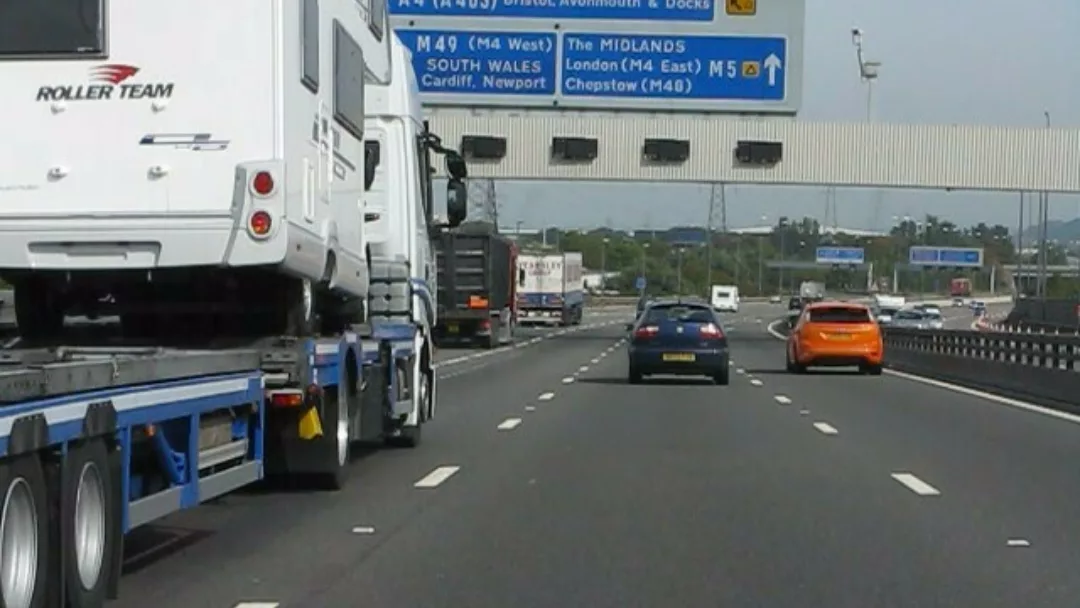 The competition was part of the plan to "beautify" the design of the country's busiest roads
There's no denying that our motorways can get extremely busy here in the UK and the more that motorway signs on the gantry can be displayed as simply and neatly as possible, the better. Design guidance published by National Highways last July included recommendations such as "minimising clutter", providing "clues" about how to drive, being sensitive to the local landscape, and improving environmental sustainability, says the Guardian.
Some may like to think of the new motorway signs as following in the footsteps of the Highway Code, which refers to traffic signs we use on our roads, including signs giving orders, warning signs, direction signs, information signs, and road works signs. If you've noticed, all of the road signs we use here in the UK tend to be small, direct, and to the point. For example, signs giving orders, which can usually be found in red circular signs, usually mean that something is prohibited and displayed as a red warning sign to qualify their message.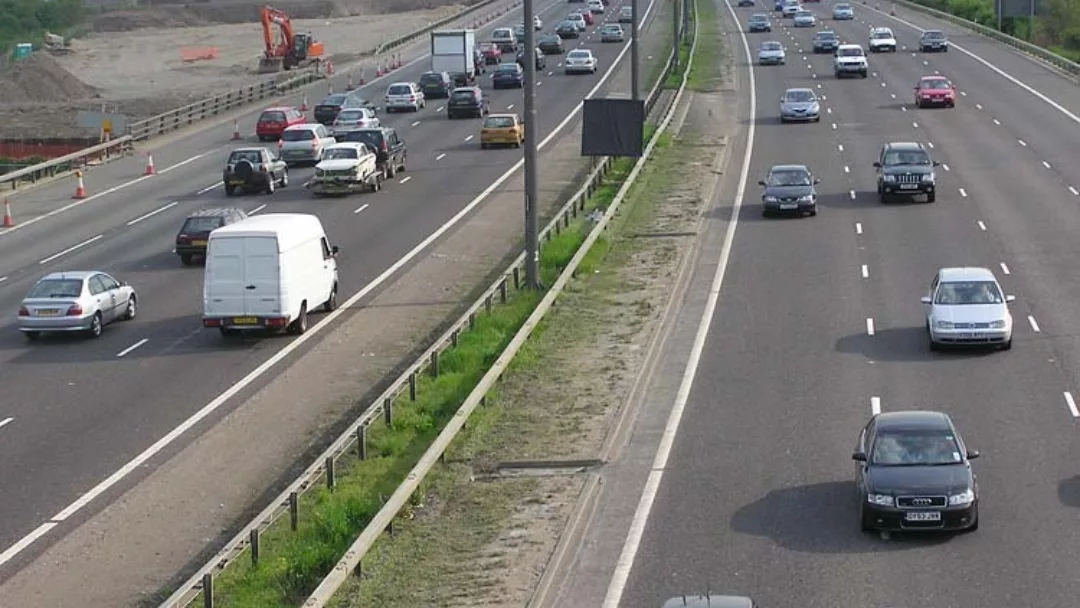 Millions of drivers see road signs every day as part of their journeys, whether this be a route confirmatory sign or a national speed limit and we're so used to seeing them we probably don't even give them that much thought these days. This is crazy given how vital our road signs are in enabling us to get from A to B and providing us with the information that we need.
By 2025, we could end up seeing the renovated structures as the new standard design in England so keep an eye out if you're approaching the junction ahead on the motorway, for the new gantry design.
To see the latest images of the winning design, click here: https://nationalhighways.co.uk/article/sleek-innovative-and-reduced-carbon-design-tops-national-highways-gantry-competition-3/