Let's not pretend that we haven't all wanted an estate car at some point in life. Isn't it just the best-looking load-lugging wagon you've ever set your eyes on? If an estate doesn't do it for you with the amount of boot space and cheap running costs, we've got no hope.
Classy and sassy, these are the best used estate cars of 2021 that give you what you need without breaking the bank.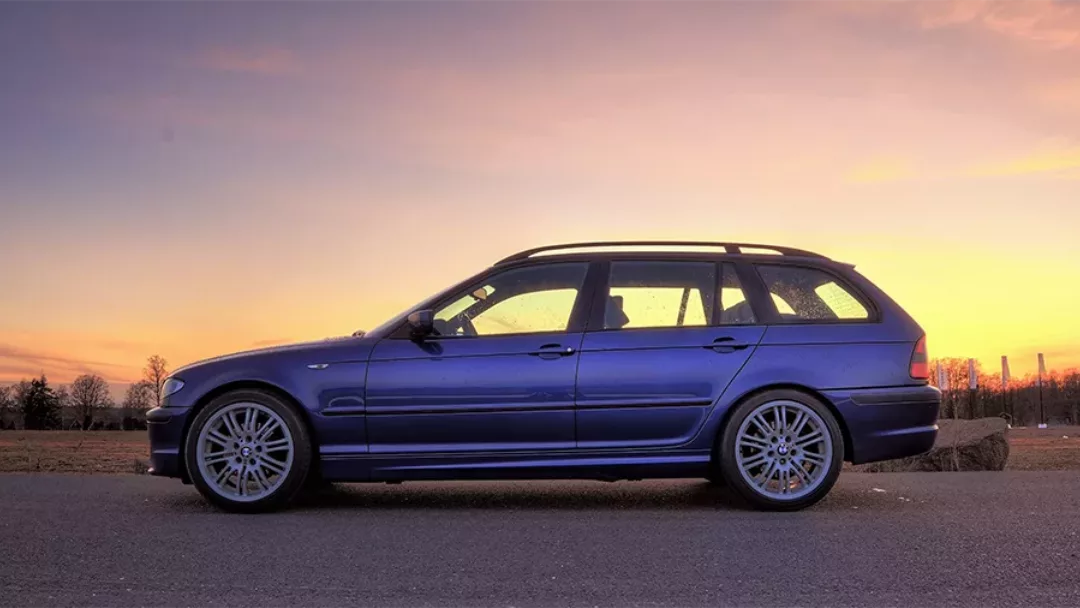 BMW 5 Series Touring
If it's practicality that you need, then that is what you shall get with the BMW 5 Series. Whoever said you need an SUV to be able to fit all your family in and luggage was lying. Turns out estate cars like this one are more than up for the job too.
You'll never have to struggle with squeezing all of your luggage into the boot again, thanks to the 570 litres of boot space you have to fill. It boasts so much space it's unreal, you won't have to feel like you're packing a tin of sardines ever again. Throw in the kitchen sink as well if you want.
There's even room for people too, you could get three adults in the back or three child seats in the back side-by-side if you really wanted. It looks delicious both from the outside and inside, with its premium interior feels and the air suspension, you know that whoever you take for a spin is going to be in for a first-class quality ride. The 5 Series Touring will definitely spice up your life and if you've got an appetite for a premium load-lugger, then this is the one.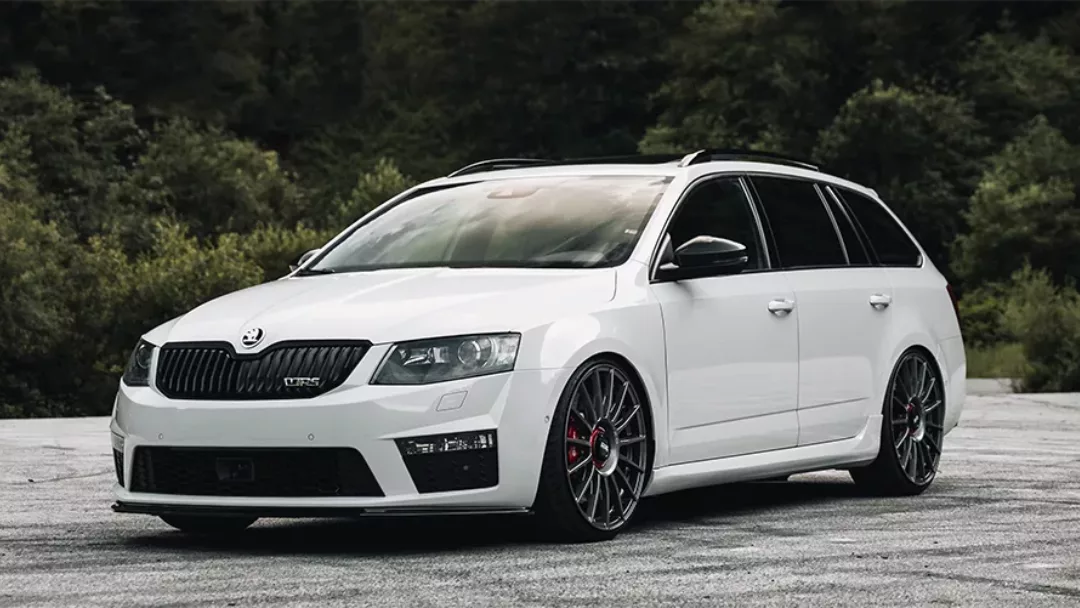 Skoda Octavia Estate
Hold it right there. Stand down the troops as we bring you one of the most reliable estate cars out there. The deeper, the wider, the better in our eyes. What you see is what you get and that's an amazing all-rounder estate that's smooth to drive, comfortable and cracking for giving you all the space you need.
If there's one estate car that's practical, with competitive pricing and low running costs all in one, it's this. It's even got a fully folding passenger seat, so if you need to take anything with you on a road trip that's longer than three metres, you'll be well sorted.
Greener than your artificial grass, this means that certain models are even free from tax! If this isn't winning, not having to pay tax, we don't know what is. For a used Octavia, its generous with its offers, from touchscreen systems to alloy wheels and seven airbags, you'll be well away.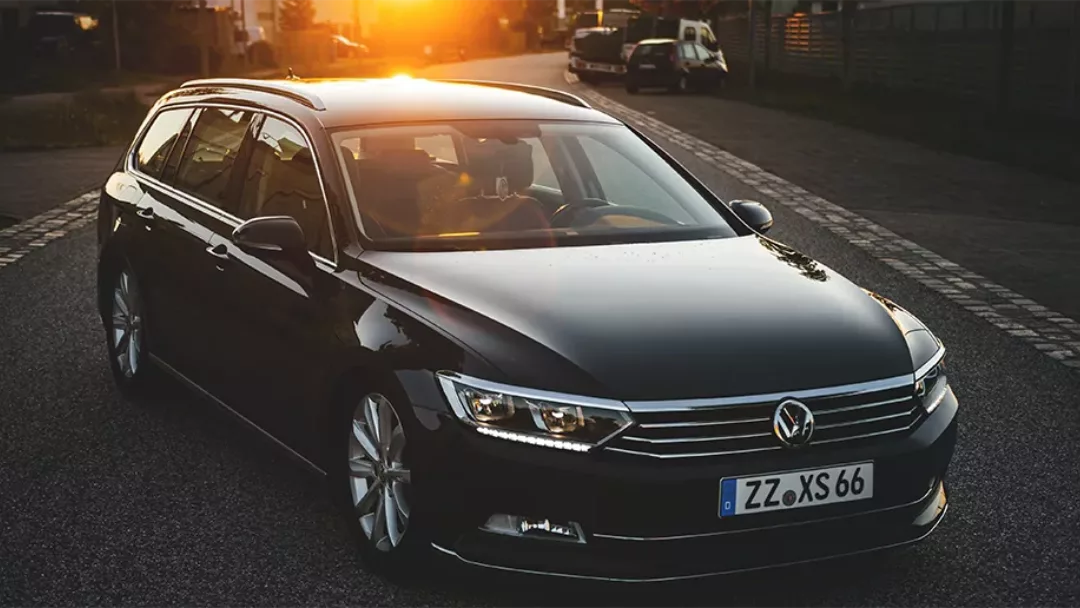 Volkswagen Passat Estate

The Volkswagen of all Volkswagens. Forget everything they ever told you about anything long-distance being awful. That may be true but this is an exception. The Passat is a mint long-distance cruiser. The classiest estate that you ever set your eyes on, is it not?
If it was us shopping for one, we'd go for the economical 2.0 TDI 150 diesel in an equipped SE trim. We'd be lying if we said that the Passat wasn't impressive, Volkswagen has done a cracking job with this one and its no-nonsense approach. If you're In the market for a large, premium family estate car, then nothing is going to get you going like this one. It gets a thumbs up from us.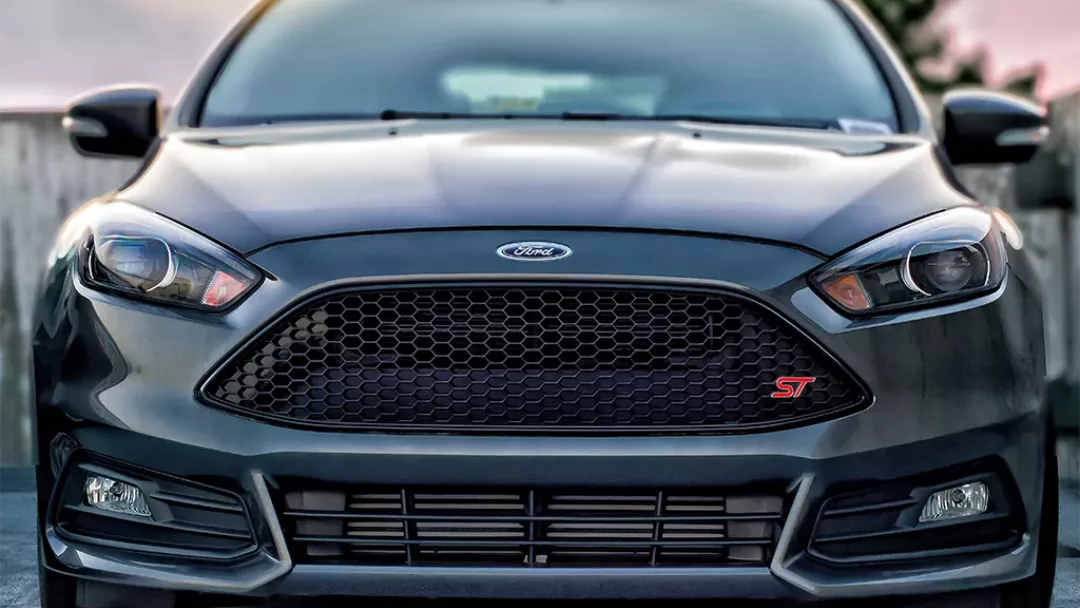 Ford Focus Estate
You can't go wrong with a Ford Focus. Ford has always been there giving us plenty of choices when it comes to picking which model we want and they always live up to steering and handling expectations. It's sweet, spacious and solid. The 1.5-litre Eco-boost petrol engine has to be up there on the list of choices.
Engine-wise, they are the same as its hatchback sister, quiet cruising and plenty of life in it if you needed it to put your foot down. To be fair, the 1.6-litre isn't too bad either and has the added bonus of £20 per year road tax, we'll take that.
Mercedes Benz E-Class Estate
The E-class screams style, doesn't it? Your whole family can be comfortable in this beast of an estate and you'll be able to see exactly where your money has been spent in this estate. Just from looking at it, you can tell that it will be able to carry you and whoever else down the road and you have the choice of having one with huge power (E63 S) or with diesel-electric plug-in power (E300de), which one would you go for?
It could slip into your budget at £10,000 if you go back a generation, and you won't be missing out tech-wise either, so nothing to worry about there. Quite frankly its luggage space is the main attraction, but you probably knew that was coming already.
Fancy yourself an estate car that's emission fine and has more space than you know what to do with? There's plenty of well-shaped estates to choose from and all are fairly competitively priced too. Before you jump the gunning and forgetting you might need to sell your old car if you're treating yourself to one of these bad boys, our valuation tool can help you with that.