Are you ready for the Ford Fiesta rival? Get ready for the all-new Volkswagen Polo. It has been around since 2017 but it has had a major revamp, which has helped to extend its life that little bit longer.
With fresh styling tweaks, inspired by the latest Golf, the Polo will go on sale in 2022 and will likely come with a price tag of around £18,000, so it's worth getting your savings ready now.
The new Volkswagen Polo prototype is looking flawless, don't you think? Its front end is just something else, with enlarged air intakes, a tweaked grille, and new fancy-shaped headlights, you just know that this is going to be a dream to drive.
From the rear, you have got the lower plastic valance, which now includes faux twin tailpipes, a stunning new feature that could be reserved for higher-end models. If you look a bit closer, you will also be able to see the reshaped taillights, which lean us towards the idea of this beauty featuring T-Roc style light panels coming over the boot lid.
Diving a bit deeper, we would love nothing more than to take a sneak peek into the 2022 Polo's interior, but for now, this will have to imagine it. We can guess though that the design and technology will be somewhat similar to that of the Golf. Lush Lighting, driver assist systems, and voice-based control are just some of the things that you can expect to see.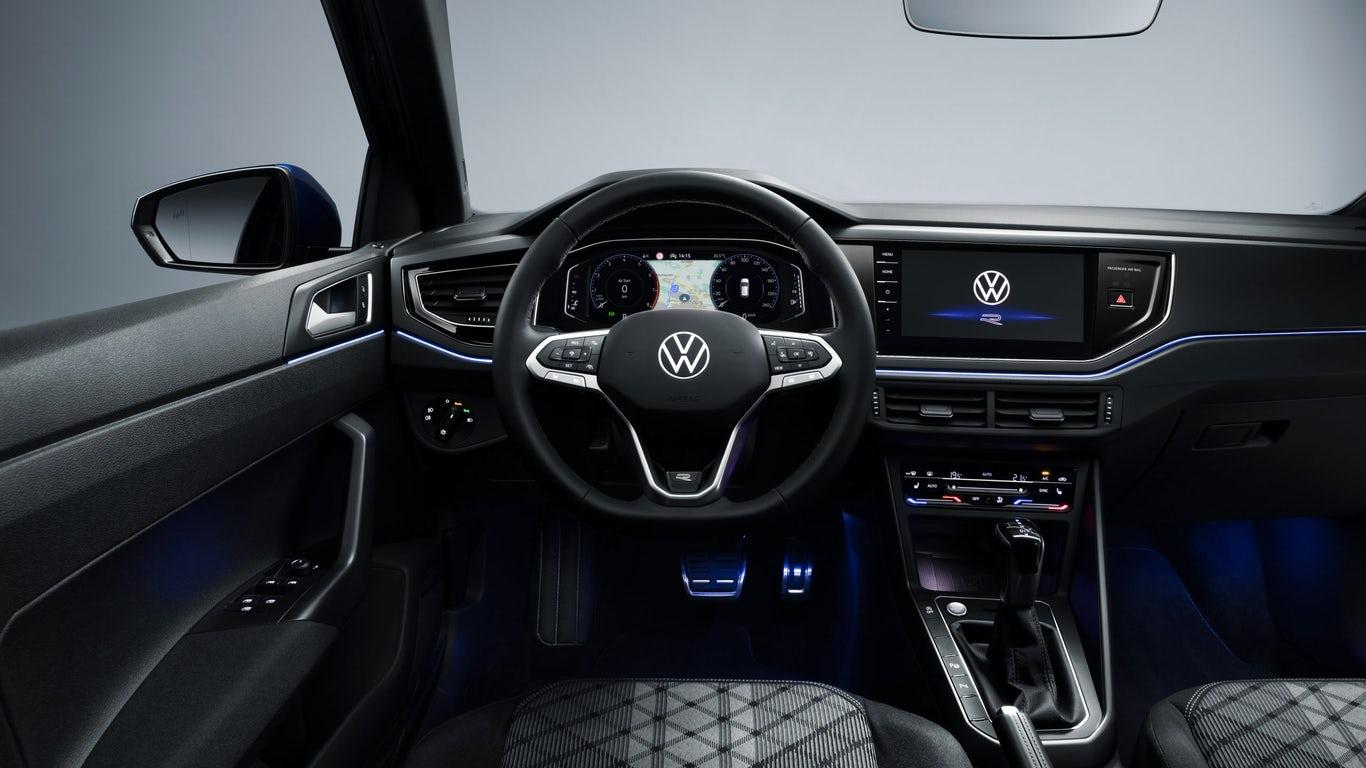 Oh and we're also expecting an updated steering wheel and either an 8.0-inch or 10.25-inch digital instrument cluster, with an infotainment screen of around 6.5 inches and upwards. Below the infotainment system, it's suspected that a new capacitive touch panel for the climate control will appear.
The engine remains the biggest secret of all. From what we can gather, it's expected that it will be a 1.0-litre three-cylinder turbo petrol unit. With naturally aspirated and turbocharged versions, you can just imagine the performance of this one already. Although it's anticipated that the main change that we're likely to see with this is a more efficient 48V mild-hybrid eTSI, you just never know until it's actually here in all its glory.
To say that the Volkswagen Polo has had a bit of a drastic facelift is an understatement, wouldn't you agree? For example, the driver-assist tech that it features, allowing you to take control of acceleration, braking, and steering, working at speeds of up to 130mph, you'll be well away with this beast on the motorway. You've also got automatic emergency braking and lane-keeping assistance to help keep you in check.
If that's not enough to float your boat, you've also got the choice of four new colours for the new Volkswagen Polo, including a gorgeous vibrant purple! Apart from this, there is not much else to share. You can expect more details of the 2022 Polo to emerge in the coming months, so keep an eye out.
When the time comes and your ready to get rid of your current car because you fancy an upgrade to the new Polo, get your free car valuation right here. Thanks to our expert trusted car buyers, we can help you to sell your car quickly and safely. Get yourself a quote within seconds and be on your way in no time.