Where to buy a used car
As you're probably already aware, there's a huge amount of choice as to where you can purchase a second-hand car these days. So to help you decide on where to go, we've listed some of the most popular options for you below.
Private seller
Although some people aren't very keen on buying a used car from a private seller, due to it being a risker option, others on the other hand, like this approach and know-how to take proper precautions.
Advantages of buying from a private seller
You might be able to grab yourself a bargain as buying from a private seller often tends to be cheaper than if you were to look elsewhere.
You could find it easier to negotiate a price with the seller rather than you would with a salesman.
You'll have the opportunity to meet the current owner of the car so you'll be able to ask questions and find out everything you want to know.
Disadvantages of buying from a private seller
Buying a car from a private seller means that there won't be any warranties and if this is what you're after, you might want to look somewhere else.
You won't be able to part exchange an old vehicle.
If you want to finance or loans to purchase the vehicle, then you'll have to do this yourself.
Dealership, small garages
If private sellers aren't for you then there are always the typical places you could go and buy yourself a used car, like your local dealerships and small used car garages. With plenty of these around, you'd be well able to find a car to suit you.
Advantages of buying from a dealership
You might have a warranty on your car that you purchased as some dealerships include this in the cars that they sell.
You won't have to worry about sorting your own finance out if you need it as most dealerships offer finance deals.
You might even have the opportunity to part exchange.
Disadvantages of buying from a dealership
You might want to be a bit wary of the prices as they do tend to be more expensive here than if you were to buy somewhere else.
You might struggle to negotiate a price and getting a good deal as some salesmen can be tough to deal with.
Be careful when dealing with warranties and if it is subject to a signed contract.
On the Internet
More and more people are becoming more familiar with buying a car online these days, probably because it's just so much quicker and easier.
With so many different websites out there offering vehicles for cheap prices, it's not hard to see why so many people are turning to the Internet to buy a car.
If you find yourself looking for a car online, just make sure that you physically go and see the car in person before you start getting to carried away and putting a deposit down or purchasing it. If you do that, you could be making a big mistake.
Don't forget to take it for a spin
Once you've found a car that you like and before you decide that you're taking it home, don't forget to take it for a test drive first. This is so important when buying a car as you'll need to make sure that it fits and meets your expectations. Although you might not be able to gather much from taking a little drive around the block, it's better than not having a test drive at all and it will give you a feel for the car. For example, how easy is it to see out of, how comfortable is it and does it have enough power for you. You'll be glad you took it for a test drive in the end.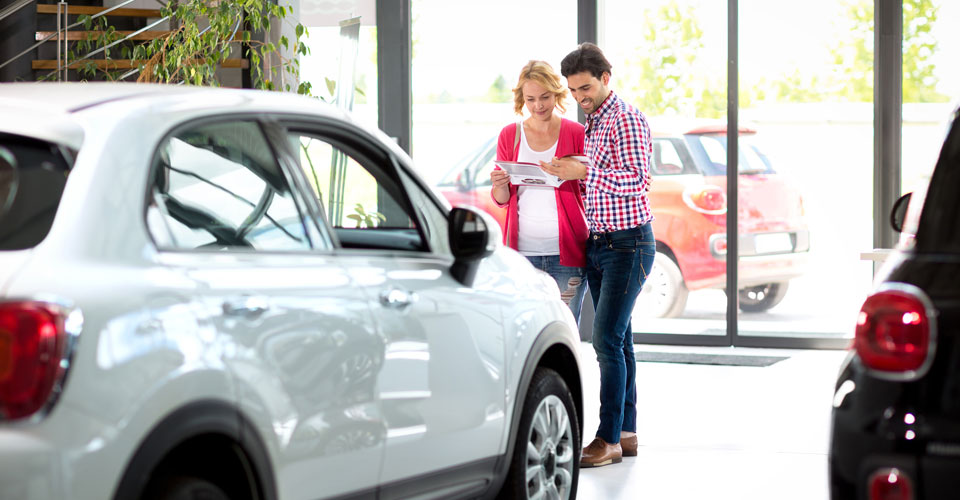 What are the best-used cars to buy
It turns out that if you're currently looking to buy a used car, then you'll be pleased to know that you've got more choice available to you now than ever before!
Here are a few of the best-used cars out there that we think you want to be looking at:
1. Vauxhall Astra hatchback
The classic family hatchback is back and has become one of the strongest household names out there. With its attractive interior and flash range of equipment, you'll be able to make your journey in a great value car that has a gorgeous modern look. You might even be able to grab yourself a second-hand bargain with one of these too.
2. BMW 4 Series Gran Coupe hatchback
Keeping with the hatchback's, buying yourself a used BMW 4 Series would mean that you're able to drive this swooper 4 Series much smoother than the 3 Series. With all the equipment that you could ever need, getting yourself one of these bad boys would be all you'd ever need.
3. SEAT Leon hatchback
If you're looking for something similar to a Ford Focus, but with that dash of extra style, then a SEAT Leon could be the one for you. You'll be please to know that second-hand values for the Leon are also pretty good too. If you were looking to buy one you could probably find a 13 plate for just under £6000.
4. Honda CR-V SUV
It's safe to say that the CR-V has been a global success and took the world by storm. This SUV comes well equipped and kitted out with some of the best tech, so you'd be bagging yourself a deal if you got yourself a second hand one of these. It's practical and savvy, to say the least, so it's definitely worth a look.
5. Nissan Leaf hatchback
The Nissan Leaf is well worth a look at if you're after a second-hand car that can handle long journeys as well as making the driving experience comfortable and enjoyable. If we could give you just one top tip when it comes to buying the Leaf it would be a good idea to keep an eye out for those models that have an optional onboard charger, which can keep your car recharge your battery in just four hours rather than twelve.
The best way to pay for a used car
So when you've done your research and found a used car that you'd like, the next thing that you'll probably be thinking about is organising a payment method.
When the time comes for you to hand over your payment, it's probably not a good idea to hand over your hard-earned cash. Handing over cash can be quite risky. Paying by credit card is much better. This is because paying by credit card can offer you a lot of protection than just paying by cash.
Things to watch out for when buying a used car
Your emotions may take over when you're looking at buying a new used car, so you might miss things in the heat of the moment. To help you find the right deal, here are some of the key things that we recommend that you look out for when buying a used car.
The vehicle's age
When you're looking at buying a used car don't forget to check how old it is. If the used car you're looking at is too old, then it's more likely that it will need more repairs. Just be wary of a few more mechanical problems than normal when you've got an older car.
The vehicle's mileage
A vehicle's mileage is everything and can influence the price of a car when it comes to purchasing some new wheels. Basically, the higher the mileage, the more wear and tear. So when you're looking at used cars, try and seek out those with low mileage if you can.
The interior
It goes without saying but we're going to cover it anyway. Don't forget about the interior and making sure that it's all up to scratch before you go ahead and purchase it. You could always check the lights and other bits and bobs while you're there.
The exterior
Before you go saying yes to any used vehicle, you should definitely think about working your way around the vehicle first and carrying out some body-work checks. Ask yourself, do the mirrors look ok, are there any dents, scratches or bumps? Yes, there might be a few little marks here and there, but its a used car so it should be expected. However, if you spot anything big, then this should be reflected in the price of the car that you're looking at.
Work out the running costs
Working out the running costs of a vehicle will help you out in the long run as you'll know what to expect in advance. If you purchase a car and don't do this beforehand, you could be in for a shock when it comes to filling up your tank.
Here are some important costs that you might want to consider:
Vehicle purchase
Let's start off with the main one, the purchase of your second-hand car. Before we get down to the nitty-gritty bits, you firstly need to ask yourself whether you can afford the car you want.
Fuel costs
The cost of fuel will vary depending on whether or not your car is petrol or diesel, as well as how big your tank is.
Road Tax
We all know that you can't drive on the road without road tax, so you need to find out how much this will cost you, either monthly or annually.
Car Insurance
Car insurance can be expensive but that's why there are various different comparisons sites out there for you to get a quote from. You can choose to either pay your insurance monthly or just insure your car for the year, whichever is going to be the easiest for you.
MOT
Before buying the used car that you're looking at, it's definitely worth running an MOT check to see what the history has been like on that particular car. If the car is an older vehicle with some high mileage, the more likely it is to have failed or will fail an MOT test.
When is the best time to buy a used car?
Car buying can be a stressful time and it can sometimes take a while to find a car and secure a deal. With that said, there are a few seasonal trends that you might want to be aware of. For example, when a new model year enters the industry, this is a good time as many dealers will begin to clear out their old stock as they make room for the new cars coming in.
Another good time to buy a used car is from October through to December, which essentially means that more trade-ins are entering the used car industry. This has a knock-on effect as this also means that there will plenty of used cars for you to choose from and maybe even at a better price, who knows.
Do you still want to buy a used vehicle?
If you've done all your checks and at the end of it you've still got your heart set on this used car, then the last thing to do is to just run a data check. By doing a data check you're able to check that the car you want isn't stolen, on finance or has been previously written off.
You'll be able to run a data check pretty much anywhere online for a car, just simply type it into the Internet and search.
If you're reading this guide because you want to find out about buying a used car because you're about to get rid of your current one, then why not let us help you with that too? We love buying used cars as much as we love helping our customers find the best deal for their vehicle.
If you want to know how much your car could be worth, maybe you want to sell your car and use the cash to put towards a new one, simply enter your reg number now into our FREE online valuation tool. We could have you a whole list of offers for your car within seconds! You can always sell your old car with our help too.