Do you think we've got room for any more electric cars on the road? Petrol and diesel cars are coming to an end so it's no wonder that we're seeing more and more electric vehicles taking over and becoming more common on UK roads, but would you actually fork for one? Find out everything you need to know right here about electric vehicles and whether you should upgrade.
Who should buy an electric car?
If you've decided that it's time to sack off your current petrol or diesel car because you want a plug-in hybrid or an electric car, then be prepared for all the electric car jargon, it's a minefield! It's fair to say that electric cars can provide you with so much more than your standard petrol and diesel. Not only do they help you to save money, but they're also not too bad on the environment too. Helping you to keep your costs low and battery charge high, electrified cars can do more than get you from A to B, they can keep your anxiety levels low thanks to their 150 miles between charges! But what do you need to consider before splashing out on electric wheels? One of the key factors has to be where you're going to park your new electricity motor. Nevermind miles and whether you want a new or used car, parking has never been more important than it is now. Whether you've got access to a garage, drive, or off-street parking, the main question you want to be asking yourself, is have I got somewhere to charge this car overnight. The majority of us do have access to some sort of parking and those that don't and have access to off-street parking, can more than likely get some type of help to have a fully-installed EV charge point at home, how amazing is that! Another factor to consider is mileage. Yes, we know we all hate mileage, it's the only number that we want to keep down. Now, this might surprise you, but with an electric car, you ideally want around 150 to 250 miles per day. However, this depends on whether you're looking at an older model, and if so then expect this figure to be reduced slightly, or a new premium model which could see your miles rise to anything up to 300+.
Electric car costs
This leads us nicely on to costs. There's no doubt about it, you will need to have a budget of around £5,000 minimum if you're going to be able to afford one. The electric market might be fairly young still and electric vehicles still in such a high command, but we can't forget about the running costs involved here. Running costs might be reduced and easy to make sense of financially, but they are still there. Many of us are probably guilty of this, looking at a new car or new model when you can probably find a second-hand one for much cheaper! With driving ranges improving, you'd expect prices to go up, but this is not the case at all. Build costs are all over the place, which means that electric vehicles are offering an extremely good value for money so that we can take advantage.
Electric car charging
Let's talk charging as let's face it, without a charged car, you're not going to get very far. Generally speaking, electric cars are most suitable for those who have access to charging points at home or at work. If you're travelling further afield, then you'll have to rely on being able to find one on the road.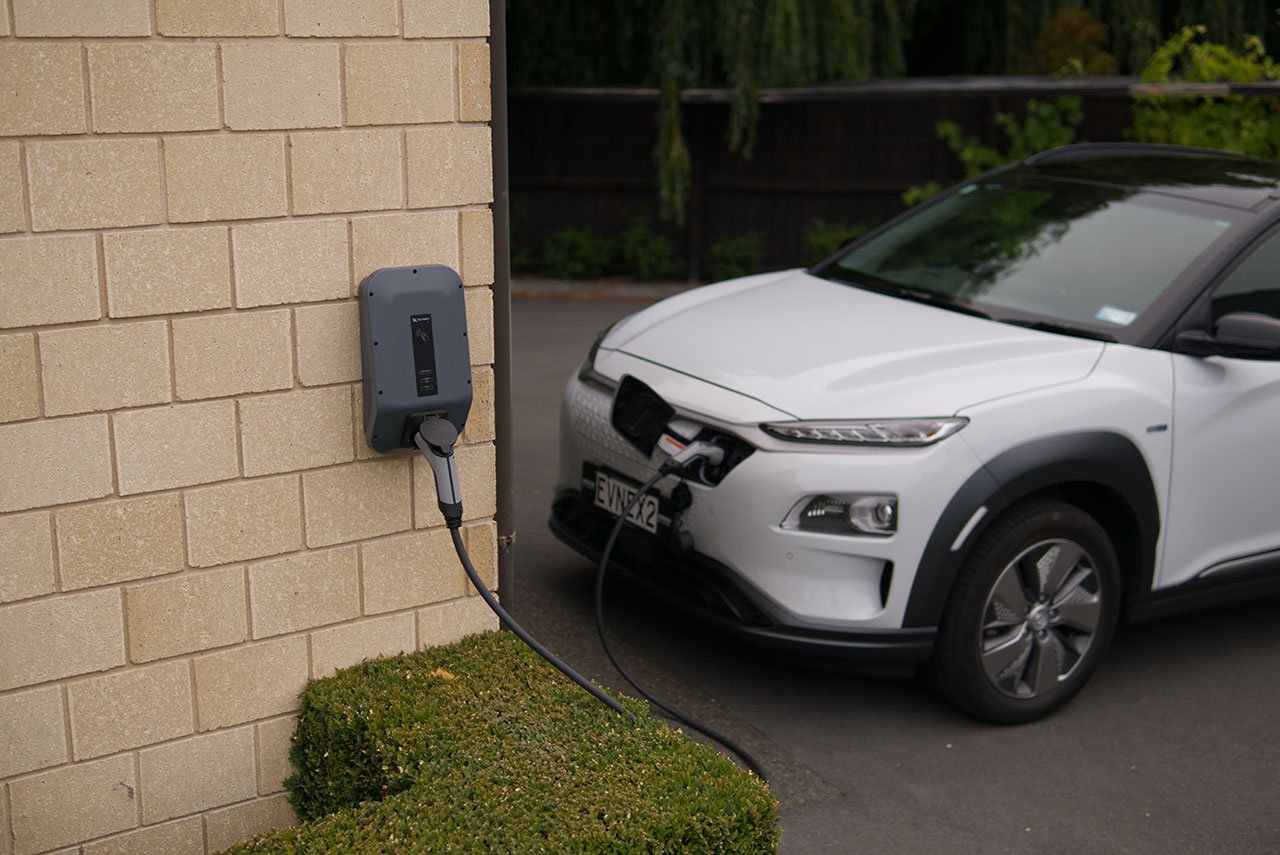 Types of charging
If you're in a rush while you're out, the last thing you want to be doing is charging your car at a public charging network that's slow charging. You're going to want either a fast or rapid charge if you want to get back out there. You'll be able to find public charges while you're out and about virtually anywhere these days. From car parks to roadsides, to motorway services and tourist hotspots, you should be able to find a charging point fairly easily when you're out.
Mains charging
You can charge most electric cars with a standard three-pin plug-in a mains socket, believe it or not. However, this will take longer than using a proper charging point.
Wallbox or home charger
If you need a home charging station, then you have two choices, you can either get a slow charger or a more expensive fast charger. The main thing you want to know when it comes to charging is how quickly is it going to get your car going and typically, a slow charge will do it in around 6-8 hours, whereas a fast one only takes 3-4 hours. We know which one we'd choose.
Types of plug
Getting down to the nitty-gritty of plugs. If you didn't know this already, most electric cars have a Type 2 'Mennekes' seven-pin charging plug but there are some that do have a five-pin Type 1 plug. Don't worry if you have a Type 1 plug though as you can get a cable that allows you to charge using a Type 2 charger. If you've decided that you like the sound of an electric car and you've come to terms with it that these are the way forward, why not let us help you say goodbye to your current car? We can help you to discover just how much your car is worth here. Just head over to our online valuation tool and get an instant price within seconds!
[/et_pb_text][et_pb_text _builder_version="3.0.106″ background_layout="light" link_text_color="#f89a35″ text_font_size="12px" text_font_size_last_edited="off|phone"]
Additional Resources: