We hate to be the ones to break it to you, but in case you didn't know already, looks like we're going to have to wait that little bit longer before we can say hello to the brand spanking new version of the Tesla Roadster.
This should prove to you though that it will be worth the wait!
The way that Elon Musk describes it, the new Tesla Roadster is the desert of Tesla's electric buffet. Sounds beautiful already, doesn't it? Tesla Roadster is the definition of an all-electric supercar. Smashing 0-60mph in less than 2 seconds, and top speeds of up to 250 miles per hour, it's breaking records.
There is no finer car in history than this bad boy and there will be none in the future and here's why:
The first time any production car has broken the 2 second record of 0 to 60.
It will give you a quarter-mile in 8.8 seconds. The first time any production car has broken the 9 second record in quarter-mile
Packing a 200kWh battery pack with a 620-mile range. This is the first production electric car that breaks the 620 miles range.
"It's out of this world"
Those are the words that Elon Musk used to describe the Roadster.
Many people forget that the Roadster was Tesla's first-ever car. Yes, it put Musk on the map and yes it proved that electric cars are more than just a snazzy oversized golf cart. Only Musk could actually go ahead and make this happen. He's promised us huge things in the past and now it looks like he's delivering us the goods and we can't wait.
Musk has always wanted to produce the best cars around and it's fair to say, he's done a pretty good job of that so far. The Roadster has definitely stolen the show that's for sure, even with its price tag too. You'll find it coming in at around £150,000 but you want to think about reserving your spot on the long waiting list too.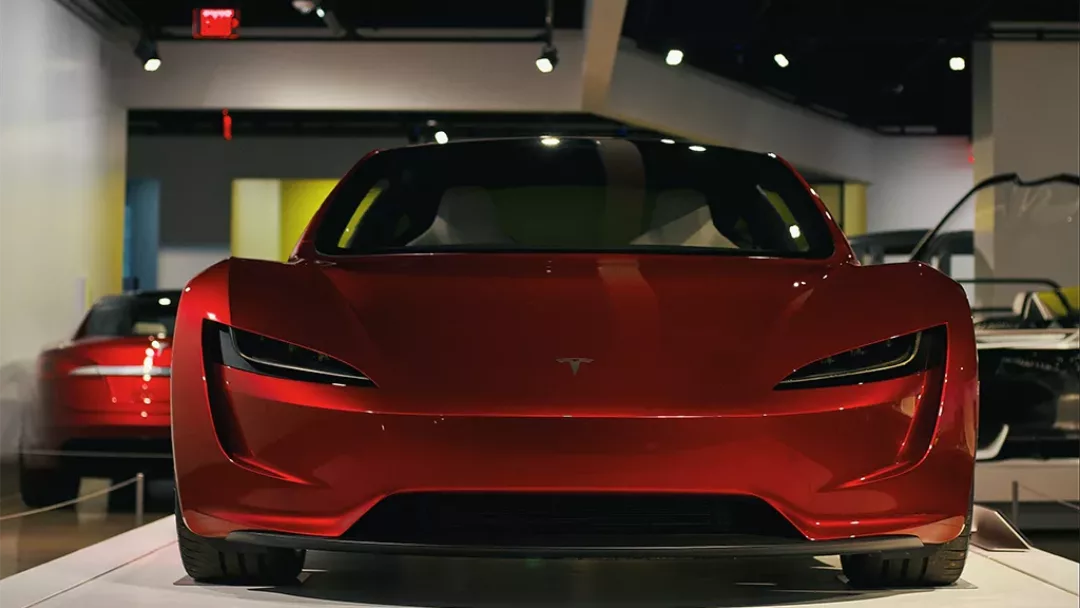 Tech is second to none
The Roadster 2022 obviously had to go the extra mile if it wanted to top the 2008 version. So that's what it did. Tonnes of cameras and sensors on the outside, so you'll have 360-degree visibility that extends 800 feet, built-in adaptive lighting, and electric sensors to measure the speed of you're driving, you'll be driving a technical and more environmentally friendly Roadster than anything we've ever seen before. Is this not just the safest-sounding car you've ever heard of?
We knew the Roadster was going to have it all, but we didn't think it would have three electric motors as well. Forming part of a plaid tri-motor drivetrain, there will be one motor in the front doing its thing and two in the back. These beasts will have to work even harder to do their job if they want good torque vectoring. Stability won't even be a question thanks to the wheels on this machine, it sounds like an absolute dream already.
The Roadster has well and truly thrown down the gauntlet and Musk is doing a cracking job, wouldn't you agree? More technical and savvy than the rest, the Roadster is a cut above. From self-driving to automatic parking, the Roadster is more than equipped to do its job. At the swipe of a finger, you could open the door. Who needs handles these days? Smart means smart for Tesla.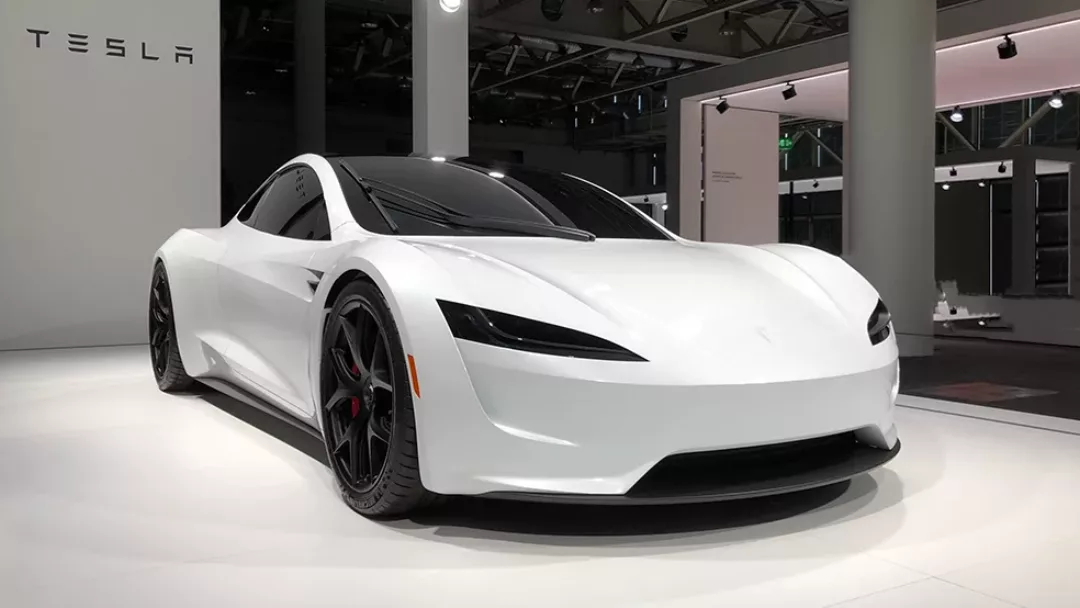 Not a four-seater, a 2+2
If it's not a four-seater, what is it? Technically it does seat four but the back seats aren't all that. Probably not big enough to swing a cat but big enough to fit the kids in there. Its seating arrangements have been inspired by other sports cars like the Porsche 911 and the Audi TT Coupe. It's practical and compact. Everything will be controlled by the touchscreen and should be easy peasy for you to navigate your way around it.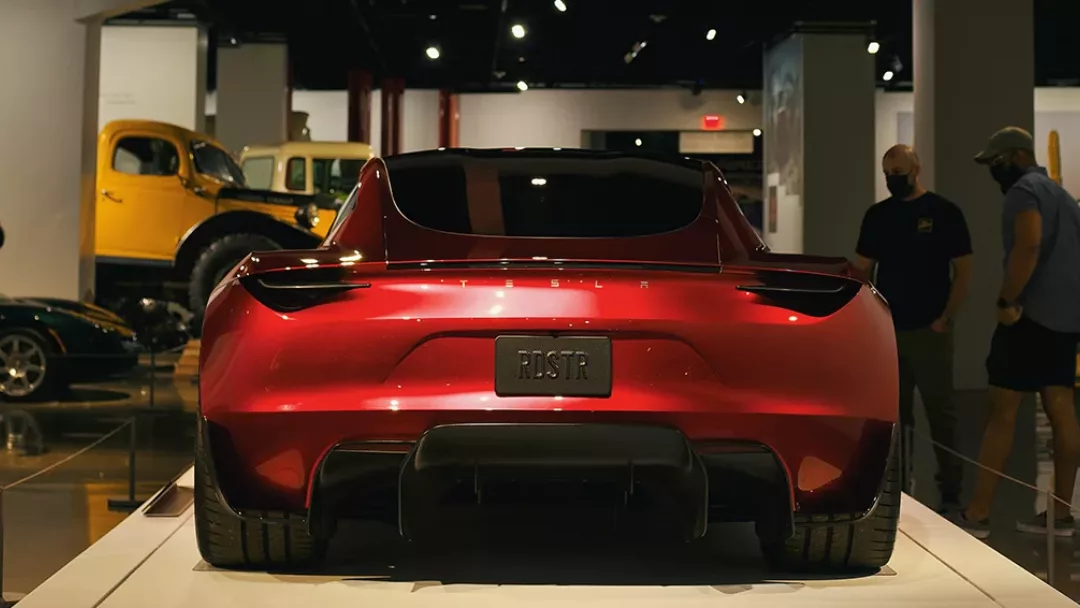 It might be a convertible

The roof. Where do we even start with the Roadster and its removable glass roof? Thanks to its roof you have the option of turning it into a convertible by taking the roof off and storing it in the boot in a special compartment, how cool is that? A glass roof can put a serious downer on your aircon so we couldn't think of anything better than removing it and letting the wind blow through your hair. Even though there is no need for side mirrors because of all the cameras, you'll notice that they'll still be there but can be removed to add to the aerodynamics of the car.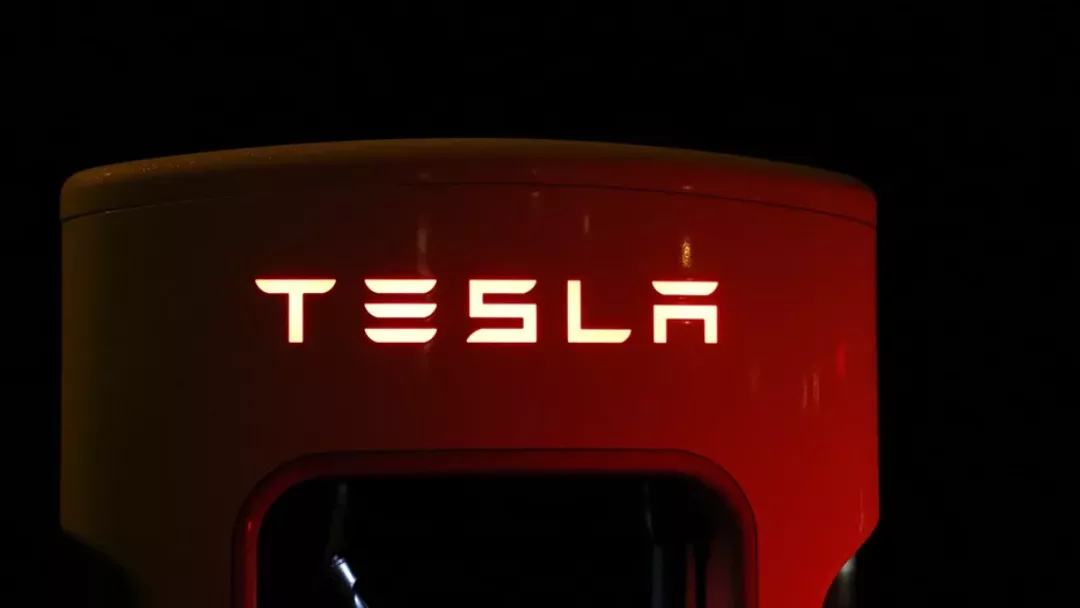 Set to release in 2023
Talk about keeping us in suspense. The Roadster was planned to be released in 2021, but obviously, this wasn't going to happen with everything that was happening in the world. Now it looks like we'll have to wait until 2023, never mind 2022. No matter how long it takes for it to get here, one thing we do know is that it will have such a big impact on performance and standards that it will have to meet.
No doubt production is already underway and it will be here before you know it. Tesla may have been struggling to meet its goals for production in the past, so we wouldn't hold you're breath for a rapid production but we can definitely hope that it will be here for 2023 and no later. If you're hoping to get your hands on one and reserve a new Roadster, you can do that over on the Tesla website.