It's difficult to imagine a life without one of the world's most iconic cars, the Ford Mustang, wouldn't you agree? We're talking more than 50 years of pure pony Americana, a feature in the best cinema car chase with Steve McQueen, and 22,000 sales on its first day. This is the epic transformation of the Ford Mustang from the day the muscle car was birthed, to the day it decided to take on battery power with the Mach-E.
Essential history
When the Ford Mustang debuted in New York in 1964, the four-seat pony car changed the American car market once and for all. Kicking off a whole new generation of tire-smoking street wars, it's developed on mass levels since then. We've seen an incredible further five generations since then, more Mustang body shapes than you can imagine and this guide is going to cover the lot!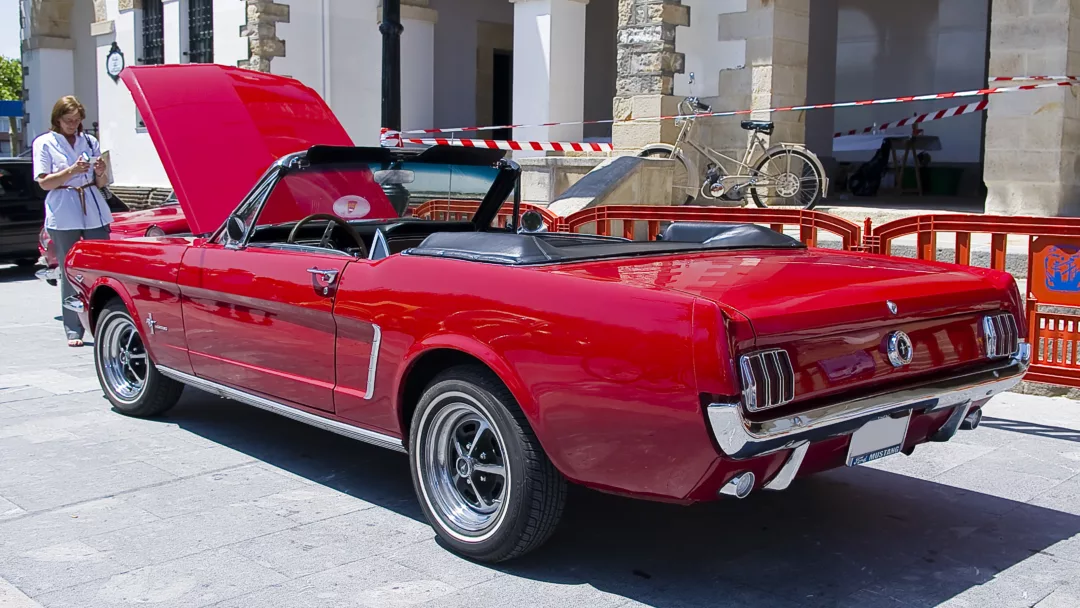 The first generation
This is what you have been waiting for. Say hello to the original Mustang that came on the market in 1964, the original pony-car, there you have it. It launched with body styles such as the convertible and notchback, and it even allowed for its punters to configure their Mustang to how they wanted it. Whether it was for a run-around at the weekend or a rally racing car. Ford couldn't have predicted how well this model was going to go down, and it went down a storm that's for sure, exceeding Ford's predictions by a long shot.
What was the original lineup? It consisted of a 170-CID straight-six, a 4.3-litre V-8, with a cracking horsepower of up to 271, now that's what we're talking about. There was no stopping the Mustang, this was just the start. The Mustang was all about the longer bonnet and shorter rear deck, but it's the finishing touches that gave the Mustang that oomph. From the running horse on its grill to the three-tier taillight sections, its appeal was getting stronger and stronger.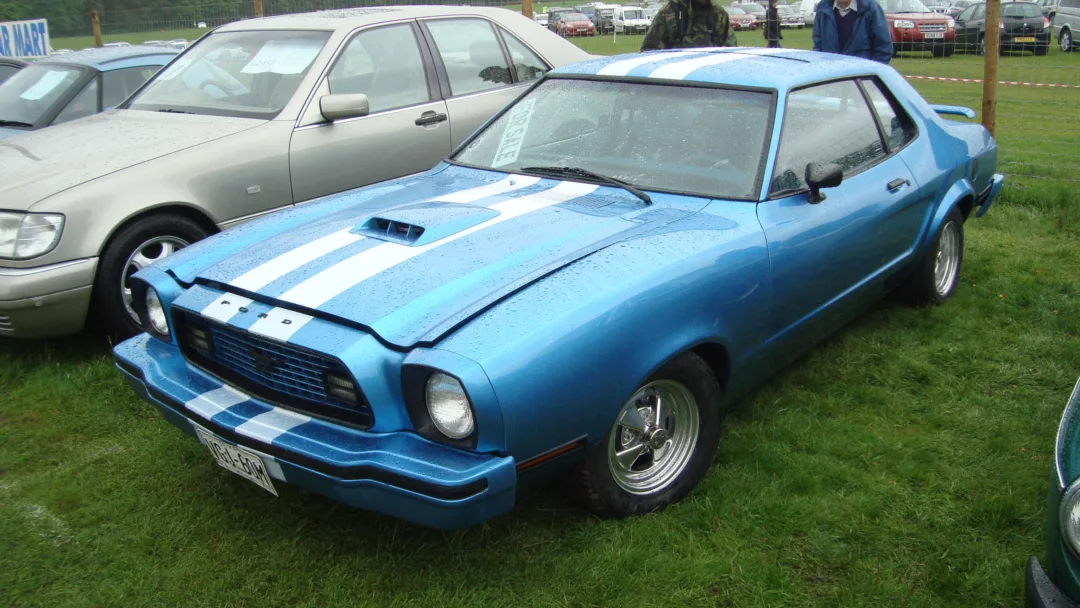 The second generation
Mustang continued to grow the first generation and before you know it, along came the Pinto. You remember the Pinto, right? The second-gen needed to make a big impression, we know that and Ford did a cracking job to be fair.
It managed to shift over 350,000 of them within the first year, in notchback coupes and fastbacks. It kept many of the traditional Mustang styling features, like the scalloped sides and taillights, but it also introduced a four-cylinder motor too. We know, crazy right? Can you believe it? It produced a massive 88bhp and it had an optional engine too, a German-built 'Cologne' 2.8-litre V6, which was a bit healthier with its s105bhp.
The Mustang continued adding to its appearance and you can see that with the Cobra II. With its large rear spoiler, bonnet scope, and blue stripes, this model soon became a well-known icon that was eye-catching, even with its timid 140hp. By the late 1970s, people were soon ready for the return of the real Mustang, and that's exactly what Ford gave it to them.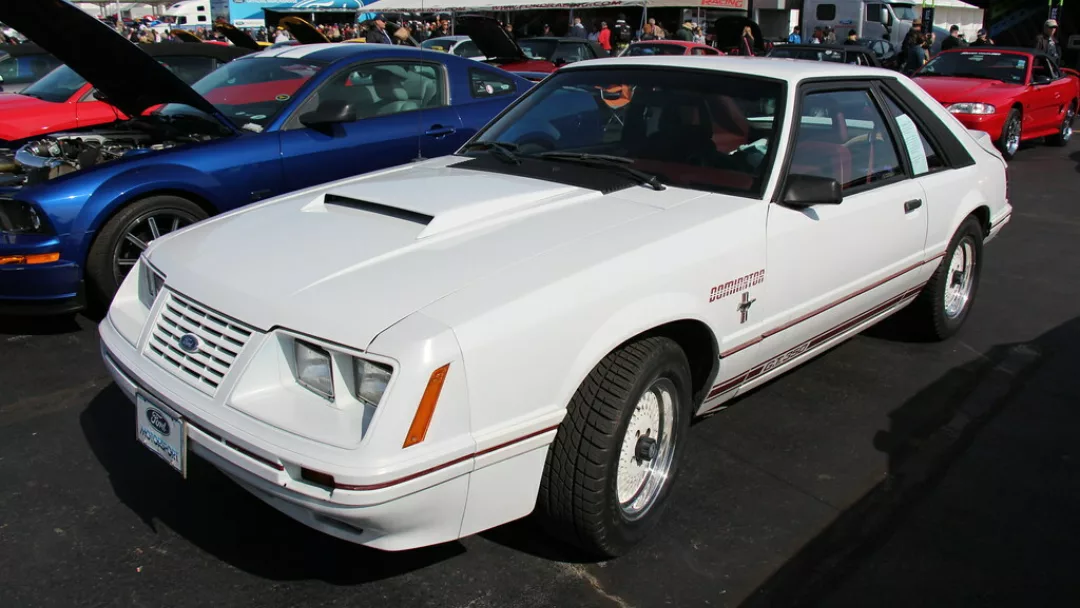 The third generation
Did you know that the 1979 Mustang made history for its short-lived production time? That's right, most make history for their amazing looks but not this one. It's the Fox-body baby! This was the next-generation Mustang, although not actually a fox-bodied Mustang, that was just the platform that it was built on. Let's move on.
The Fox bodies became very popular very quickly with fans of cheap horsepower and isn't that what the Mustang is all about. You can still see the original Mustang DNA in this third-gen, it's just a bit sleeker. The main difference with this one is that it's missing the running horse. The engine matches the previous version, but you can still tell that this has a different feel to it with its design and platform.
Mustang was still expanding its third-gen come 1987 when along come to some stunning redesigns, aero-themed styling with smart headlights, and a gorgeous interior. Ford was smashing it, so it dropped the V-6, which left the two engines and two models; the Mustang LX and the V-8 powered Ford Mustang GT.
After 1989, sales began to decline, and a new Mustang was clearly on the horizon. Keeping us in suspense, Ford teased us before the main event, and kindly graced us with the presence of the SVT Cobra, a highly modified 235hp V-8. It piled on the pounds a little bit, with its A/C stereo, sound insulation, and power accessories, so it's not that surprising really that they only built a few.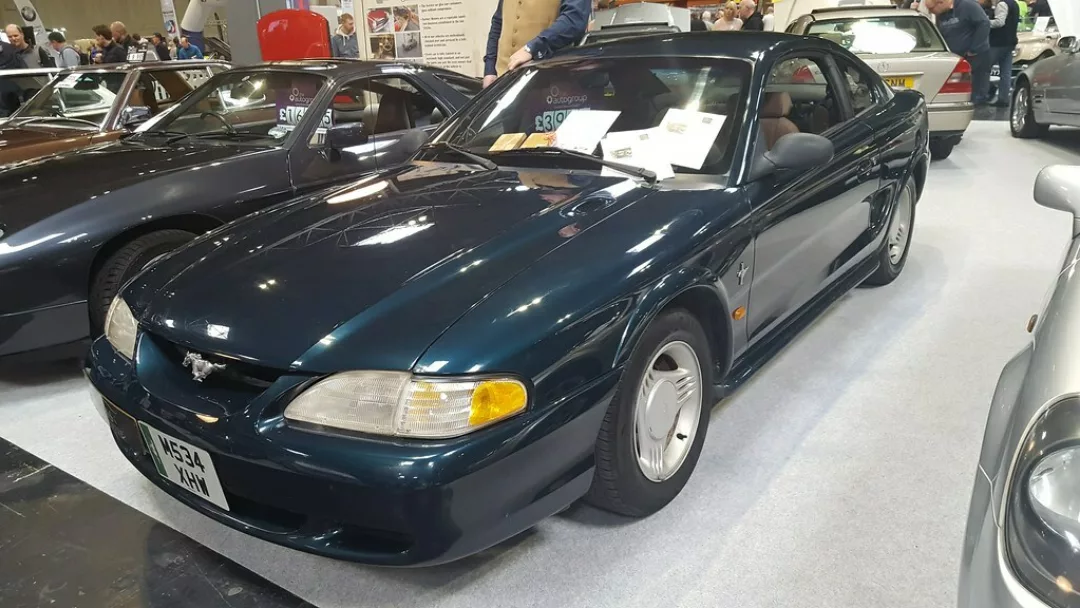 The fourth generation
By the time it came to the fourth generation of Mustang in 1994, Ford decided to go one better. It made a brave and bold decision to completely reshape the body of the classic Mustang. Can you believe it? What were they thinking when they came up with this idea? Goodbye to that flat nose and them blunt lines Ford had some big ideas for this one.
They updated the styling, and this is where you can begin to see that tire-vaporizing and easy muscle feeling to the Mustang. They even worked on a special 35th-anniversaryth anniversary badge just to make it that extra special.
They beefed up the engine along with the chassis, making sure that this V6 could now pump out a cracking 190bhp rather than the 145bhp in previous models. When the Cobra R model came along in 2000, everybody wanted on and we're not surprised given the 32-valve engine and 385bhp.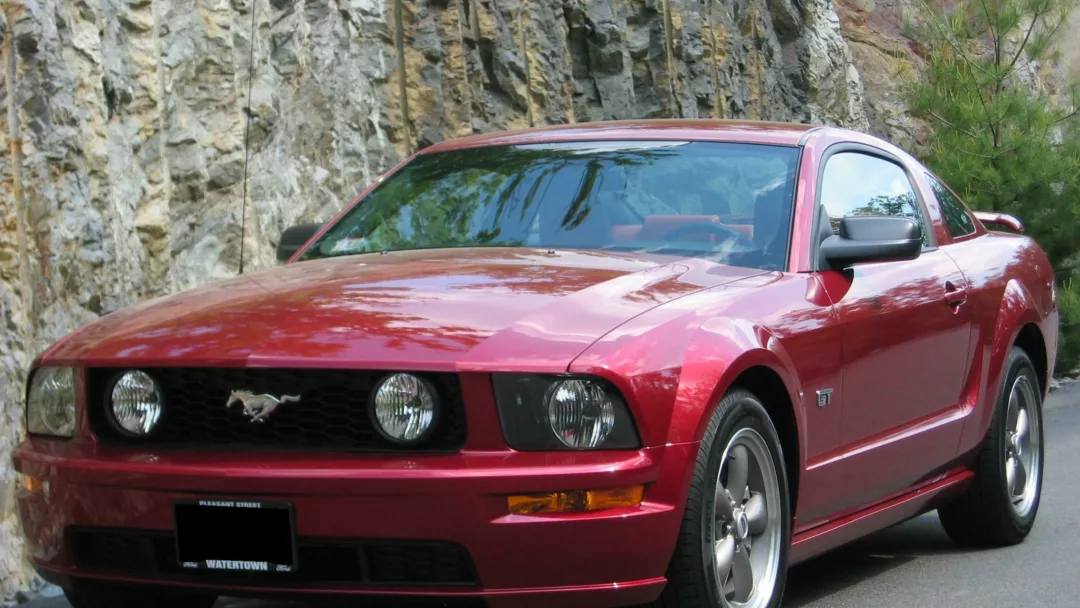 The fifth-generation
Getting closer to the present day, in 2005 the fifth generation made an appearance, there was just nothing stopping Ford at this point. Thankfully, you'll be pleased to know that this generation returned to the roots of its original design of the first Mustang. You can tell them how much the Mustang was heavily revised and you could tell from looking at the cabin that this was similar to the original Mustang's twin-cowl dashboard.
Along came the 4.6-litre V8 with this generation too and what a treat that was. We're talking 300bhp and huge levels of output. Ford wasn't finished there either as the revisions just kept on coming and coming.
Before you know it, in 2011, there was a facelift to the Mustang. You can tell from this the direction that Mustang is heading in with its sleek features. The Shelby GT 500 came out just after this facelift, Mustang was just getting bigger and bigger. Bigger brakes on this beast, a 5.4-litre V8, 550bhp, and a revised suspension. Do we need to say much more?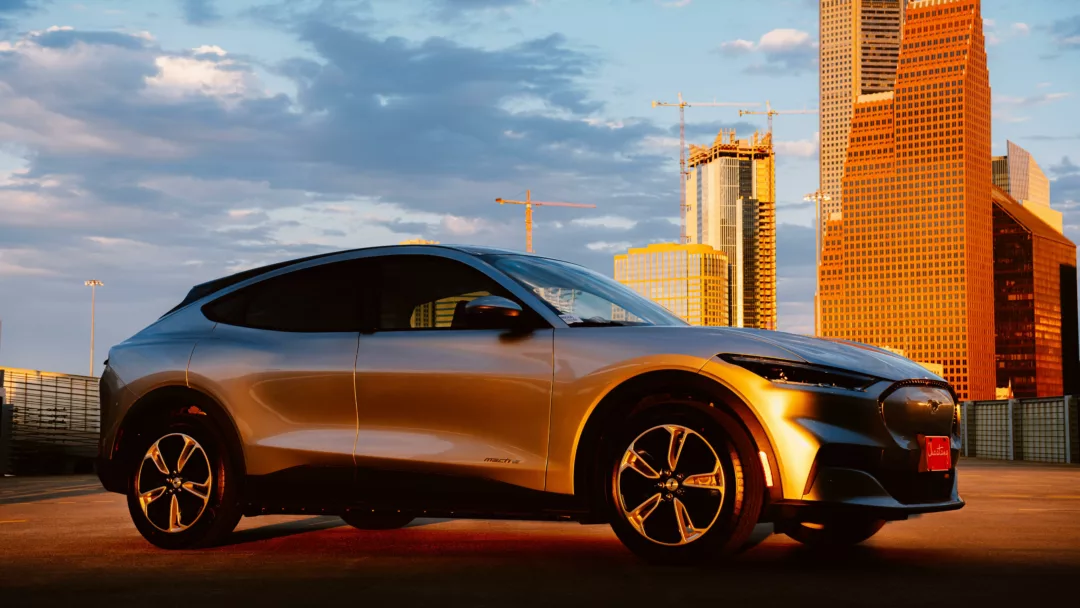 The sixth-generation
Fast forward to now, and what do you have? The birth of an all-new Mustang! The Mustang joined the 21st Century and it still managed to keep the nose, the big grille, and round headlights, bonus. The best part of all about the sixth-gen has to be the 2.3-lite Eco Boost. Yes, you heard that right. If you don't fancy that, you've also got the choice of a 5.0-litre Coyote V8, whichever you prefer.
Did we forget to mention the latest 2021 model too? Ford being Ford and taking the Mustang that little bit further, you can now get your hands on the latest famous Mach-1 model. So if you're looking for a stylish, refined all-electric SUV, this is it. The Ford Mustang Mach-E is what we've all been waiting for and it couldn't come at a better time, given the government's ban on petrol and diesel cars from 2030. With greater levels of grip, a design chassis that you could only dream of, it more than lives up to all of our Mustang dreams. If you're considering a Mustang, you know you've got to check out the latest model, who wouldn't want to see what the latest version is all about?