Don't have a clue about GAP insurance? Good job we're here to tell you all about it. If you don't already have it and want to discover when the right time to invest might be, find out more here.
What is GAP insurance?
GAP insurance is often flogged by pushy car salesmen, and it does the job of covering the difference between the amount you get paid out from your insurer (should your car ever be written off) and what you paid when you bought it – or, with some policies, the cost of a brand-new version of the same car. Your dealership might offer it to you when you buy your car, or you can shop around if you prefer for a specialist provider who can provide you with a quote.
Get to grips with the basics of GAP insurance to help you decide whether you think you need it or not, as well as how it works and what to keep an eye out for if you're considering buying it.
When should you consider purchasing GAP insurance?
If you're tight and don't like putting your hand in your pocket, then it might take some time for you to make up your mind whether you need it or not.
Many people think GAP insurance is only appropriate if you've bought the car on finance, but it's also worth considering if you've paid cash, as it effectively protects against the depreciation, even if you don't have the finance to pay off.
As far as finance is concerned, if you've purchased your car on a PCP, HP or Contract Hire, or you've got a loan to help pay for your car, your car insurance might not cover the outstanding finance if your car is ever written off. Why I hear you ask? Well, this could be for a number of reasons: maybe the finance or loan has a high-interest rate, or maybe you've got a whopper of a balloon payment due at the end. Whatever it may be, you could end up with no car and still owe money on it – imagine how crap that would be. You could be left high and dry with barely a penny to scrape together for a new car.
As you'll well know, the minute you drive your car off the forecourt, your car begins to depreciate, so whatever you do, try not to get caught out with outstanding finance costs to settle, should the worst happen. Remember though, if you are considering purchasing GAP insurance, you don't have to do it immediately when you buy your car, although be careful you don't run out of time – most providers have a limited time period to take out cover.
If you're considering getting it, it's probably worthwhile doing so when you first take delivery of your car, or you might find that if your car has lowered in value, you might not be able to cover the costs if anything happens to it.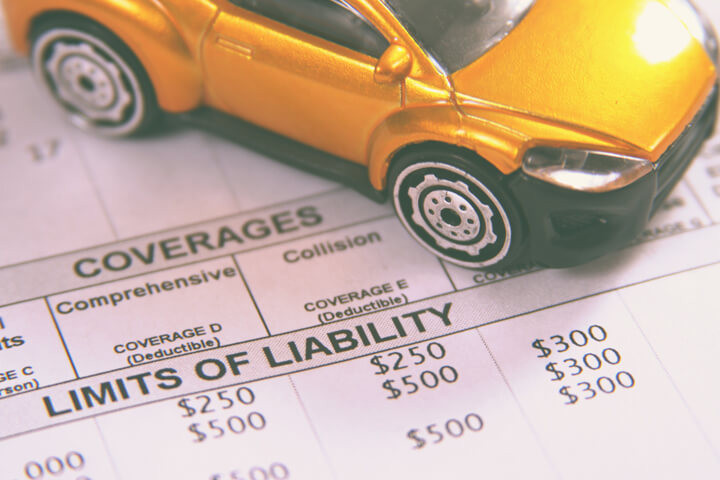 What if you have new-for-old cover on your car insurance policy for the first year?
Many motor insurance policies offer 'new-for-old' cover during the first 12 months of ownership of a brand-new car, where they'll replace the vehicle with an identical new one if the original is written off. That means you won't need GAP insurance, right? WRONG!
Most cars are bought on PCPs – personal contract plans – these days. If the car is written off, the finance company is highly unlikely to accept a replacement new vehicle onto the same contract, as the monthly payments and guaranteed minimum future value are calculated using the valuation of the original vehicle. Instead, they'll want a cash settlement to clear the outstanding finance and start again. Trouble is, it's not made clear that many car insurance policies will only pay out to market value – not the original invoice price – under these circumstances, potentially leaving the customer in significant debt.
The same is true if the original vehicle has been discontinued, or if a factory build will take months to arrive. Ask for a cash pay-out instead, and it's likely to be a lot less than you're expecting.
If, despite all this, you decide to wait 12 months to look for GAP insurance, you'll be disappointed – hardly any providers are able to offer cover if you've owned the car a year, let alone defer the start date of a policy even if you are prepared to buy the cover straight away.
So when shouldn't you buy GAP insurance?
If you're happy to settle for a cheaper replacement if your car's written off, and you're able to cover the difference between your car insurance pay-out and any remaining finance on the car, then you don't need GAP insurance. Similarly, if you believe that the rate of deprecation on your car is particularly low, then any potential shortfall will be limited. The value of some cars drops like a stone, so be careful.
If you're buying a much older vehicle that's already depreciated significantly, then GAP insurance may not be worth considering UNLESS you're buying it on HP and the interest rate on the finance is high. For example, you might have bought a Fiesta for £5k, but once you add in all the interest, you're paying £9k overall. GAP insurance will aim to cover the shortfall between the car insurance payout and the outstanding finance, so you won't be caught short.
The cheapest way to buy GAP insurance
There are loads of different places out there that sell GAP insurance, but you will usually find it being sold by dealerships or specialist brokers. It's unlikely that you'll be able to buy it from your car insurer. Most motor dealers sell it, but it's the most expensive way to do it, by far. Dealers don't offer their own policies – they simply farm them out to third parties, while charging a premium and paying sales staff huge commissions in the process.
It's much cheaper to buy GAP insurance from specialist online brokers but do check the underwriting carefully – many online providers (as well as some main dealers) use unrated, offshore underwriters, six of which have gone bust since 2016 alone. For peace of mind, it's always best to choose a reputable broker that uses only A-rated underwriting.
Our GAP insurance partners – GAPinsurance.co.uk – have been providing independent GAP insurance policies since 2004. To find out more, give one of their team a call on 01484 490095 and you'll be sure of friendly, impartial advice without the hard sell.