Did you know that snow chains are compulsory in some countries? Depending on local conditions, according to the AA.
We're all aware that the UK has a bit of a reputation for having poor weather the vast majority of the time, but one thing it seems to avoid quite a lot is the snow. That's where the snow chains would come in. Although we might not get much snow here in the UK, if you're planning on travelling somewhere that does, you might be considering whether or not snow chains are the answer.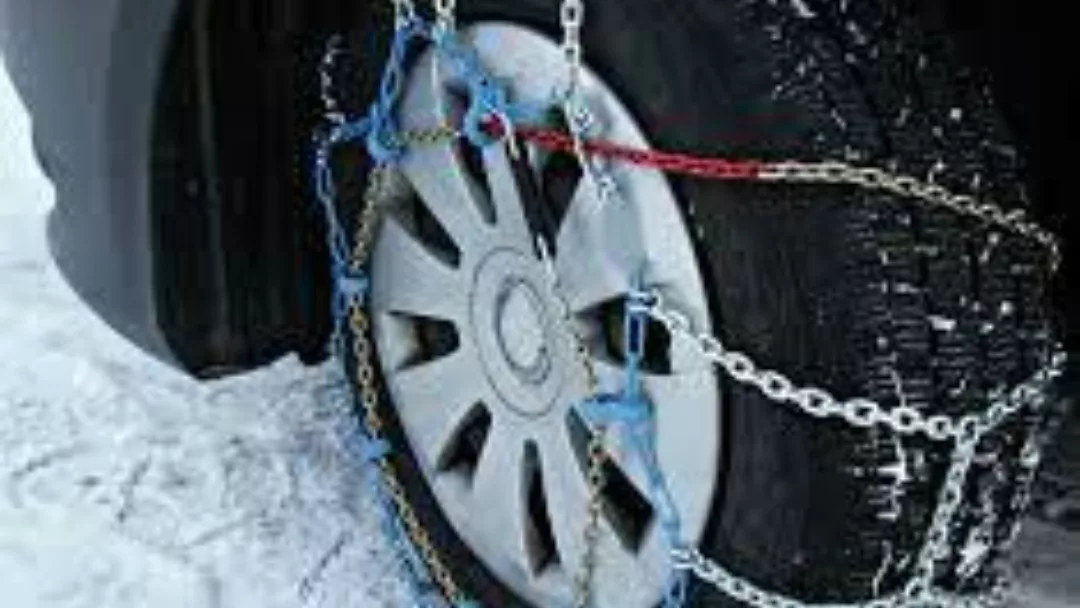 Do you need snow chains?
According to Parkers, snow chains are the next best thing to specialist tyres for winter. You'll rarely ever see them here in the UK, mainly because we don't get much snow and roads are gritted quite frequently during the winter. In fact, snow chains are generally used less in the UK than elsewhere in Europe because of this, but if you're frequently travelling to the slopes of continental Europe, then having chains on your tyres is a legal requirement on all European mountain roads, says Snow Chains.
Snow chains are generally fitted when you know that the road surface is going to be covered by layers of compacted snow or ice. For example, countries like France and Switzerland require chains to be carried in their mountainous regions by law, so you know if you are travelling to these countries, you're one hundred percent going to need them.
Snow chains are great for helping those that live in places that experience extreme snow, ice, or mud. However, here in the UK, it's very unlikely that you'll find yourself needing them except in those circumstances where you may travel to rural and mountainous locations.
What snow chains should I use for my vehicle?
Snow chains are great for helping your vehicle's tyres gain maximum traction when going through slippery surfaces, says RX Mechanic, but what snow chains should you use?
First of all, it's a good idea to check that your car can actually be fitted with snow chains. The reason for this is that cars with lower-profile tyres may not be suitable, because they add to the overall width and diameter of the tyre, says Auto Express. If you're unsure if your wheels are compatible, you could always seek advice from an expert.
If your car is suitable, then great, it's time to choose which ones. If not, then a spare set of wheels and tyres might be an option instead for the winter months. Again in many countries it is common practice to switch to winter tyres during the colder months. The good news is that snow chains are available for almost all vehicles, including SUVs, trucks, cars, and 4x4s. Snow and mud have remained a problem since the invention of vehicles. Now that snow chains exist to increase traction, let us look at their different types and when to use them.
From budget snow chains to premium, as well as automatic tensioning systems, Snow Chains have a full range on offer, as well as snow socks, which are as easy to find and a great solution for local use.
How many snow chains do I need?
They are usually sold in pairs and are to be fitted to the drive wheels, however, your handbook will probably be able to give you more specific information on that. The AA recommends that a four-wheel drive, should have chains on all four wheels, which is great if you're driving long stretches in areas that require them. Although, if there is restricted space between the wheel and the suspension of the vehicle at the front they will need to be fitted to the rear wheels.
Generally, if you fit a pair of chains, this should be sufficient enough to meet the legal requirements on mainland Europe and mountain roads, according to Snow Chains.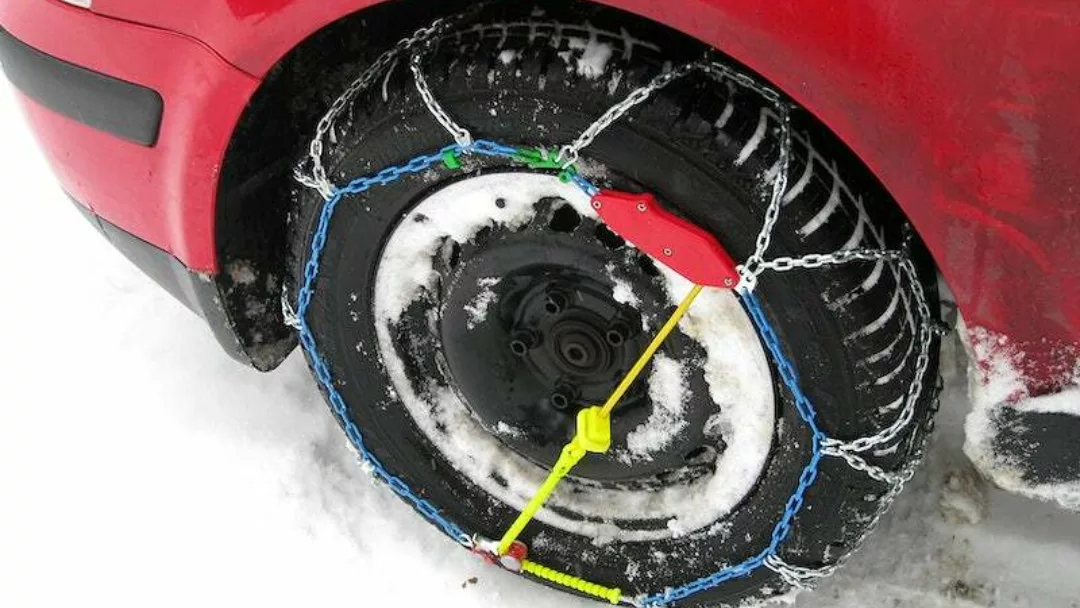 Snow chains: alternatives
Did you know that there are some alternatives if you don't fancy forking out for chains? In fact, snow socks are supposedly cheaper, according to Auto Express, less bulky and are also used in the same conditions.
What's better snow socks or chains?
Snow socks or snow chains? There are pros and cons to each, but the deciding factor for both is, which of these is easier and quicker to fit?
According to Snow Chains and Socks, it's easier and quicker to fit a snow sock than it is to fit chains. They have reported that snow socks measure up to 98% as effective as chains. With this in mind, you might find that you're better off getting snow socks if you don't have a lot of snow.
What are snow socks?
Snow socks are textile liners that are fitted over your wheel and tyre to give a more improved grip on the ice and snow, says Auto Express.
Snow socks are the same as chains, in terms of you'll have to take them off when the snow has cleared off the road. If you think about the beginning and end of your car journey, where the roads might be un-gritted or icy, then snow socks might be a great idea.
In some countries, snow socks aren't considered an 'approved' alternative, as there are some that just simply show that snow chains must be used. This is a shame, because some may prefer snow socks, given that they tend to fit easier and provide more grip compared to a summer tyre.
Are tyre chains legal in the UK?
Tyre chains are legal here in the UK, so long as they don't damage the road surface and as we've already mentioned, they are compulsory in many areas across Europe. Of course, knowing when to use snow chains is very important, because they are only to be used on snow-covered roads. If there is no snow, and you're driving on a normal tarmac road surface, then of course there is no need for snow chains.
How fast can I drive while using snow chains?
If you're using snow chains, it's probably best not to exceed around 30mph, and to drive smoothly. It's always best to drive with caution in snowy conditions anyway, even when using snow chains too. Any excessive acceleration, hard braking or sharp cornering could cause too much pressure on the snow chains. which may cause them to snap, says Snow Chains.
Can I keep snow chains on all winter?
Chains are great for providing you with the help you need during the winter, provided that you're using your chain safely and effectively. When they're not in use, it's a good idea to remove the chains. Fair enough if you need to leave them on overnight perhaps, but any other time, it's best to remove the chains, unless you're parked in an area that has snow, ice or mud.
Once removed, you'll be able to check them for any breaks or damage then you could always spray them with some WD-40, and they should still be in good shape for the next winter season, says RX Mechanic.
Do Snow Chains Damage Your Tires?
There is a common concern that chains could cause damage to the tires. While it may seem counterintuitive, some experts claim that the use of chains can actually enhance tire longevity by providing increased traction on slippery roads and preventing skidding which can damage the tyre tread. On the other hand, others assert that the abrasiveness of the chains can cause irreparable damage to the tire tread, leading to decreased performance and a shorter lifespan.
While there is no clear consensus, it's clear that if not used or fitted properly they could rub against the sidewall of the tire causing abrasion. This can cause a reduction in the tire's overall life and performance. In addition, if the chains are left on for too long, they can cause excessive wear on the tires, reducing their overall lifespan.
However, when properly fitted and used, the risk of damage to tires is greatly reduced. Before installing chains, it's important to make sure that they are the correct size for the tires and that they are fitted correctly.