If you're looking for a powerful story, MINI has just what you're looking for. They've been creating cars for over 60 years and after hundreds of innovations and a million models later, let's dive in straight in there to see how MINI grew from single-seat racing cars to becoming known for producing the most iconic cars in the world.
A car built for people
It all started with racing legend John Cooper when he saw the potential in MINI's DNA back in 1946. With the aim of producing a compact vehicle for the people, John Cooper and Sir Alec Issigonis got to work and designed the first-ever MINI on a napkin over dinner. That dinner was Bangers and Mash in case you're wondering. Unbeknown to them that this rough sketch would be a game-changer in the world of cars and that the MINI would become known for being a fast, agile, and compact car that was affordable and capable of performing on the road.
More than just a logo
John Cooper and his father, Charles, founded the Cooper Car Company in 1946 and have never looked back. They built their first racing car in a small garage in Surbiton without even realising that they would change the motorsport industry forever. Their legacy still exists to this day as they continue to excel with their thriving worldwide classic, the MINI.
The Cooper Car Company first hit us with their single-sear Formula Three racing car, which was hugely popular thanks to their revolutionary rear engine. This beast soon became a very popular choice of wheels for young drivers and John didn't stop there as he went on with his successful car constructions, which led him to introduce the marvellous MINI that we all know and love today.
Cooper imagined that this would become a champion racer, and with new brakes a more powerful engine, and sharper steering, and it's fair to say that this is what it becomes. The giant racing car was then born and graced us with its presence in 1961 and we haven't been able to get rid of it since.
By 1964, MINI Cooper was on top of its game and won almost every competition going at the time, including wins are the Monte Carlo Rally in 1965. Cooper was on to a winner as MINI was smashing it compared to its competitors so it looked like Cooper was a master of his game and a sensation of a car had been created with nothing that could hold it back.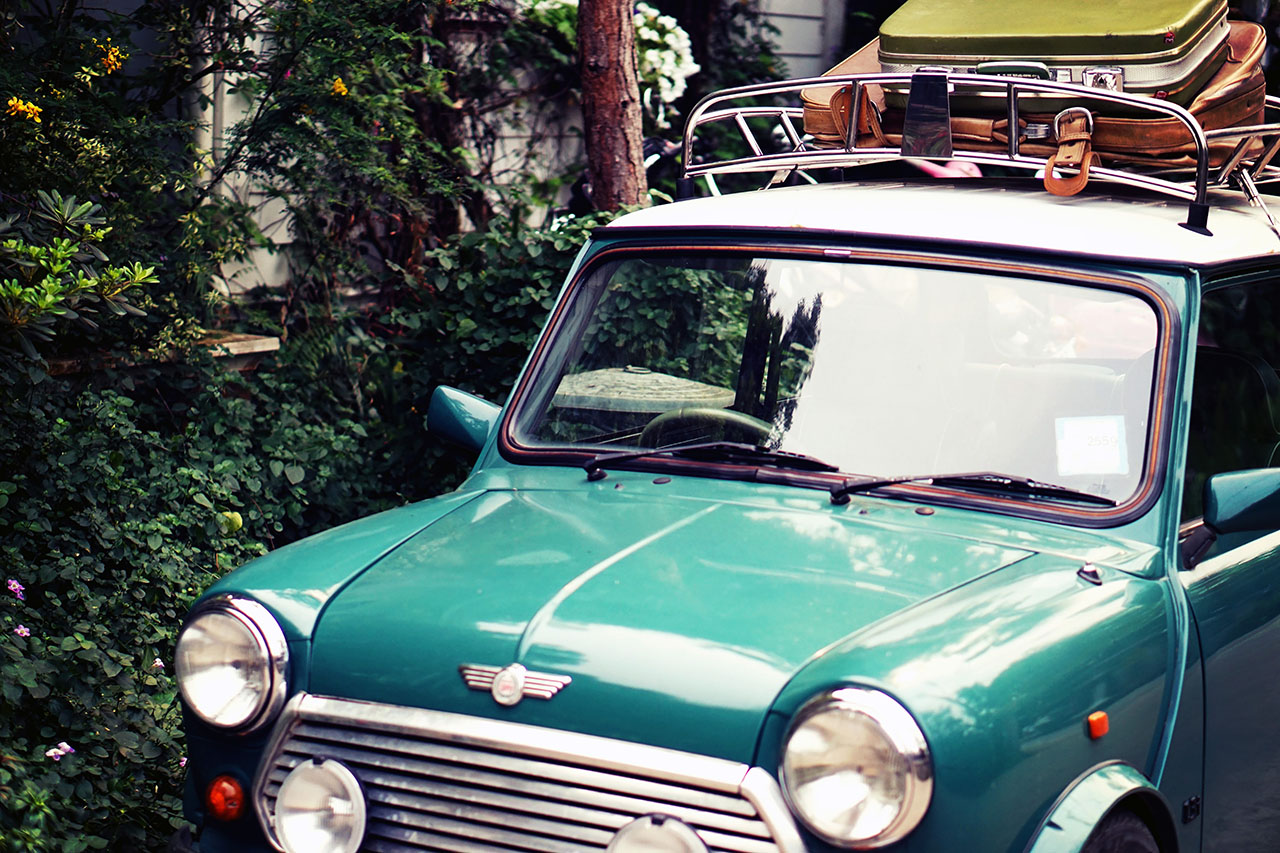 Reinventing the wheels
Over time people have begun to realise that MINI was not just a car. Thanks to its unique design, low-cost and small size, its package bursts with independence and represents youth culture like no other, wouldn't you agree?
At the time when Issigonis got to work, the two main aims were to create more room in the cockpit and turn the engine sideways. By doing this it was thought it would provide more space, as well as more stability. All in all, we don't think the world has ever seen anything like it.
So when the first-ever MINI first launched in 1959, everyone was baffled. Some people look twice when they see one in the street nowadays too and we can see why.
There are not many cars out there that can claim to be as recognisable as MINI, they've set the standard for being an iconic car that really captures what it means of being British. Even though the MINI today looks well different compared to what it originally started out as you can still spot one a mile away. They might have got a bit bigger and have more of a sophisticated look, but they're still a MINI. Whatever your after, you can bet that MINI has got exactly what you're looking for.
A thrill-seekers ride
The only way to describe what it's like to drive a MINI if you haven't already would be one similar to a go-kart with its corner wheels and a heavy front engine. The balance and grip are second to none, and if a rally demon is what you're after then this will be right up your street.
If you're looking for a nippy run-around that's full of personality and packed with spontaneous fun, a MINI could be just right for you. Don't fret about the cost either as we can always help you with that. You can sell your current car here and put the cash towards a reliable MINI that's for sure going to put a smile on your face. Or we can even help you sell your Mini if you'd like!