When you're scoping out a new job, let's not beat around the bush and pretend that we're not all eyeing up the benefits package that comes with it. If you put two similar packages next to each other to compare, and one has the best perks attached to it, then it's a no-brainer.
But what about those companies that mention salary sacrifices?
What is salary sacrifice?
If you've never heard of salary sacrifice before, then listen up. Salary sacrifice is a contractual agreement by way of delivering a non-cash employee benefit in a tax-efficient way. Basically, an employee gives up some of their salaries in return for a non-cash benefit, for example, a company car.
It's fairly standard for an employer to have tax-advantageous benefits, and these can range from anything from childcare vouchers, company cars, and even cycle to work schemes, you get the picture.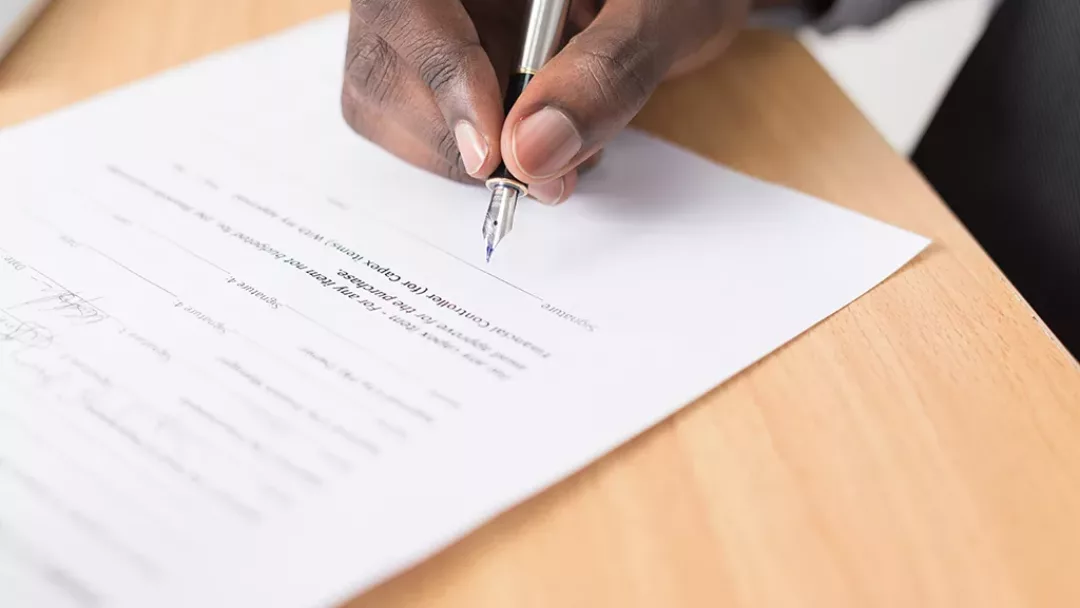 How does a salary sacrifice scheme work?
If you've never come across a salary sacrifice scheme before then you'll want to know the ins and outs about it before you go getting yourself into something. So, the way a salary sacrifice scheme works is that an employee can effectively lease a brand-new car without having to pay any deposit on it themselves. When it comes to road tax, insurance, breakdown cover, and maintenance, there is no need to worry about a thing as this is all included within the salary sacrifice.
The main advantage for employees who have a salary sacrifice is that they are able to have a brand-new car at a lower cost per month than if they were to buy it outright. The term sacrifice comes into it because part of the employee's salary is then sacrificed before any tax and National Insurance is deducted.
Compare this to your typical everyday company car schemes and what do you have? A lease. Salary sacrifice on a lease car means the car is only borrowed from the lease company. This means that they remain the registered keeper and once you've reached the end of your term, you just need to return it back to them. Simples. Mind, you do need to treat it well and make sure that's it in tip-top condition when you return it back.
How much does it cost?
For employees, the cost of a car will purely depend on the model and make that they choose. Generally though, if your employee has this setup, they may have a list of cars for you to choose from. It's pretty easy accessing a new car through your employer too. You won't have to do much, except for putting your feet up and watching your employer arrange it all. All you have to do is turn up to pay the monthly payments.
What are we saying about the monthly cost? Well, your monthly payments will be deducted from your monthly wage, which is by far way cheaper than having to fund your car by paying cash or a loan that has mad interest rates.
Some would go as far as to say the salary sacrifice schemes are the flexible way of motoring and are the way forward. Employees who are able to use one of these schemes are also often able to negotiate all-inclusive agreements that come on top of the car maintenance and breakdown for one payment.
Should you get one?
If you're toying with the idea of getting an electric vehicle with salary sacrifice then you'll definitely want to find out about the schemes and what you can do to help reduce carbon footprint.
The main with a scheme like this that employees want to know is what are the benefits for me? The answer to this one is that your income tax and national insurance are reduced. Although company cars arranged under one of these salary sacrifice schemes still attract BIK tax, this can still result in an overall saving, bonus! Cost is a big thing at the end of the day and if you can save money in some way shape or form, then this is a great option for you.
On top of this, you'll get a brand new, fully maintained car at a lower price than if you were to buy a car privately. Plus, you'll also have no deposit and affordable monthly payments, what's not to love about that? If you want to understand more about how this works, what cars would be best, and which vehicles would be the best ones for you, get onto your current boss now.
Why not sell your used car today with the help of jamjar and lease a new car using the salary sacrifice process? Just enter your reg below and get an instant valuation for free.