We don't know about you, but who doesn't love a hot hatchback when they've got so much to offer? Fast, fun, and cheap, the list could go on. If it's a bargain that you're after, then a good old hatchback like one of these is the way forward.
Ford Fiesta ST
Kicking it off with a bang, not literally, but we don't see how anyone could say no to this great value hot hatchback, the Ford Fiesta ST. Come on now, let's be honest, hot hatchbacks don't get much better than the ST. With talents stretching beyond its asking price, you can enjoy the ST and all of its driving entertainment without it having to leave a huge hole in your pocket.
Agility and the ST go hand in hand so if you need to change direction instantly, just chill and go for it. You'll be practically superglued to the Recaro sports seats anyway, so you won't be going anywhere, it's that secure. It's great value for money, so much so that it can put most expensive sports cars to shame, there we've said it. You can enjoy it close to its limits at reasonable speeds and you just know it's guaranteed to put a smile on your face.
Peugeot 308 GTI
If there's anyone that knows a thing or two about a cheap, fast hatchback, it's Peugeot and its 308 GTI. Easy to use every day to get you from A to B, and delivers close to what you would imagine a Volkswagen Golf GTI would. Like come on, with its nippy 1.6-litre and 268bhp, it's a cracking petrol turbo with enough in it for a six-second 0-62mph time.
To top it off, that tight body control comes alive when you get on to those bendy roads. With around £14,000, you could grab yourself a bargain, maybe one that's only got around 30,000 on the clock. Oh, and what's that saying too, it's always worth trying before you buy. Some people might find it hard getting to grips with the cockpit and its steering wheel, whereas others might take to it a lot easier. It might not be everyone's cup of tea, but it's one for the list.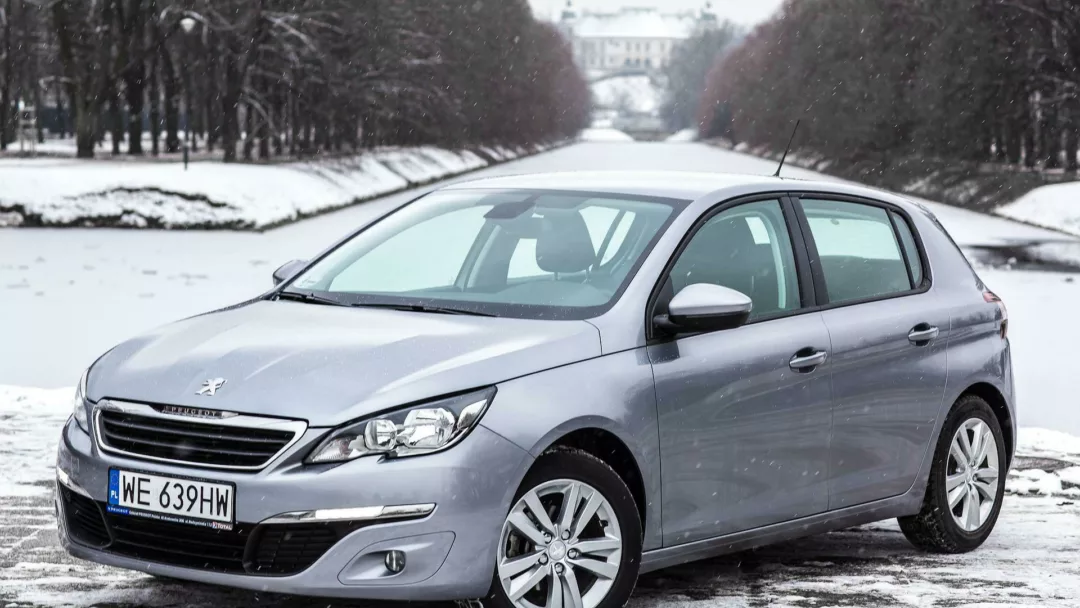 Volkswagen Golf GTI
First off, quick thanks to the 2.0-litre turbo engine and its 197bhp, which is good for those long journeys and for keeping you on your toes on those more challenging roads. The Golf GTI is in a league of its own for Volkswagen. It looks good, feels good, and even sounds good. Its interior is still quite modern and it's a smashing practical car, all you have to do is look at it and it will make you smile.
Royalty hatchback, wouldn't you say so? With more and more powerful hatchbacks entering the market these days, you can't beat the good old Golf GTI. Great drive and the four-motion four-wheel drive provide you with plenty of grips that you need, and jobs a gooden. What more could you ask for?
Toyota GR Yaris
If you think you've come across a rally-inspired Toyota before, then think again. When Toyota was designing the GR Yaris they made it clear that this was going to be the car that was going to smash it. Thanks to the world's most powerful three-cylinder engine, and its lovely adjustable four-wheel-drive system, you can put money on it that it will do exactly what you want it to do and that it will perform way above your expectations too.
Its traditional features, like its six-speed gearbox and stunning dials, just go to show that it doesn't need any fancy tech unless they provide some assistance to its actual performance. Toyota has done wonders by making its GR stand out from the rest of its more sensible hybrid engines and we're here for it.
Renault Sport
We do not doubt that you'll welcome the Renault Sport's rapid acceleration and well-judged steering to the part, right after you've got over the fact that this hot hatch is automatic gearbox only. We say that, but it does still come with paddles so you could shift these manually behind the wheel. You can't fault it, it's practical, the five doors are always helpful and it provides a reasonable level of comfort too.
By hot-hatch standards, 0-62mph in around 6.7 seconds is pretty good, and a 33.2mpg, you can't moan for that. Its hugely exciting chassis is bound to get you going and wanting more, and we don't blame you. The basic model is fast, and incredibly good value so when its engine is putting out 280bhp, if you're a bit hardcore, then you're going to love it!