What exactly is a driver's car?
If someone asked you this exact question, would you know how to answer it in a roundabout way? In a literal sense, it's just a car that can be driven by someone who can drive. Not rocket science is it, but let's get down to business a little bit more.
In-car context, if we're talking about a driver's car, then we're talking about one that can give us satisfaction behind the wheel and is unusual at the same time. This means that any judgment that we each make in terms of what type of car satisfies us is going to be different for each and every one of us as it's going to be subjective rather than objective.
The way that you feel about a car may be different from how someone else feels. Sometimes we might not even be able to explain why we prefer that car to another one, we just do. It doesn't just have to be a car right here in the now that tickles your fancy and gets you going, it can be a driver's car of the past, present or future.
What factors must be present to make a driver's car?
If you were to ask us what is it that makes a driver's car, we would definitely say a good steering wheel. Think about it, your hands are all over the steering wheel when you're in the car so having a good sense of balance to its handling is what it's all about in our eyes. A well-damped ride that sounds good with a clean steady steering wheel is what it's all about.
Don't get us started on sound. A good clean throttle is what even wants to hear isn't it? As well as a decent gear chance, whether that be manual or paddle shift and seats so that your lovely backside can spring in and out of it.
What they don't tell you about a driver's car is that it's not all about power, speed, and acceleration. You don't need massive amounts of grip either, you are just a need a car that's a great drive for you and has everything that you need. If you do have a car that does have speed and power and that floats your boat, then that's a bonus!
So, all in all, the answer to the question is, a driver's car is one that you feel is worth going that extra mile for. If you're a keen driver, then you'll know all about that level of excitement you get when you get behind the wheel of your driver's car.
If you feel that you still haven't found your driver's car yet, then all you can do is drive just about every car going and figure out which one you like driving the most.
What isn't a driver's car?
If you search online, then you'll probably find that one religion will make you believe that if you're a driving fanatic, then there is only one car out there for you. What a load of tosh! You'll find a car and you might be blown away by the grips, the control, and how professional it is at getting your from A to B, but that doesn't mean that it's your forever car.
Feel like you've been programmed and registered to like a particular car? Then this isn't the ultimate driver's car for you. Yes, the car of your dreams might have cracking handling, but that could be all and this wouldn't necessarily make it your driver's car. For example, a good handling car could be something that's exploited by many, but a great driver's car could be something that needs just that bit more from you, that bit more demanding in exchange for a good ride.
Round-up of the best drivers cars
If you're looking for a car that's great fun to drive, or maybe something more practical for your day-to-day business, check out these driver's cars that are on sale today.
Take the Lotus Exige S1 for example. On a scorching hot day, this beast can handle anything you throw at it. No matter what lies ahead on the road in front of you, the Lotus makes you feel like you're the one in control like it should be, but that's all down to the way things feel.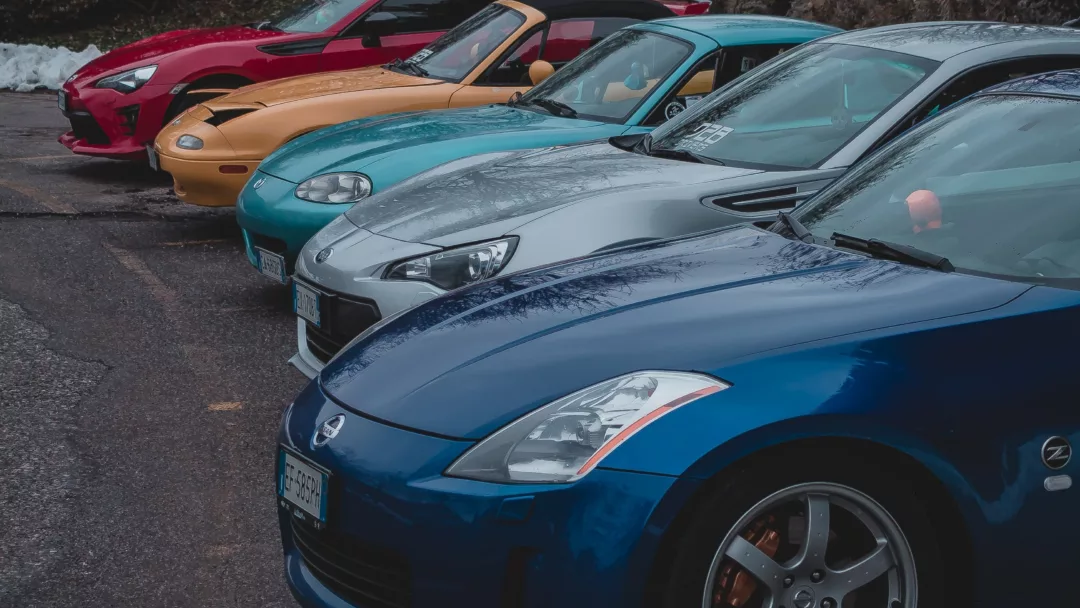 With every gear change and every little ripple, you'll without a shadow of doubt get those shivers throughout your driving experience. It might come with a 1.8L Rover engine, but the way the car talks to you is just something else. Driving this alongside any other car will leave them feeling outnumbered and muted. It truly is a weapon of destruction and certainly won't leave you feeling shy.
If you think that a driver's car doesn't need to be aspirated to be a great driver's car, then that's where you're wrong. Take the Ferrari F40. You can see just by looking at it that it doesn't try to hide its dirty little secret, that it's turbocharging. The question is, does this make it less of a driver's car? Nope, in fact, if anything it just makes the whole driving experience that little bit more exciting.
Another one for the list has got to be the Aston Martin V12 Vantage, which goes to show that a driver's car doesn't need to be on the world's strictest diet, in order for it to be enjoyable. If this was a human, no doubt it would be classed as morbidly obese, weighing in at 1.7 tonnes, this beast has plenty of flubber to get it around corners and steer its way to give you plenty of pleasure and ease. Its handling is bliss and its gearbox is just something of a mechanics dream.
Fancy finding your driver's car? If you haven't found it already, then it might be worth selling your car and exploring the UK market until you find the driver's car of your dreams. If this sounds like a bit of you, then why not let us help you with this. Just pop your reg number into our valuation tool, and you'll be on your way to selling your car with one of our trusted buyers in no time.