Are you planning a winter road trip this Christmas? Road trip holidays can offer many benefits. If you've got wheels, check out our list of great UK destinations for lots of ideas on where you can take your car this winter.
1. Best coastal drive – North coast 500 Scotland
Stretching back across 805 km of back roads, the north coast 500 is a great circular route for anyone touring Scotland. Running from Inverness and the Black Isle, this beauty has plenty to offer from historic castles, shingle-sand beaches, and tiny fishing hamlets. Oh, and let's not forget the fine whisky distilleries too. As you're driving along the road, you'll find that the road becomes a symphony, building bend by bend, through the east coast of the beautiful Scottish villages, you'll reach the peaks of Loch Maree in no time! Finally, you'll be able to end your road trip with a bang, as you reach the magnificent Bealach na Ba, which loops over the Applecross Peninsula like a giant piece of linguine.
2. Best for natural wonder – Northern lights
To be in with a chance of seeing the wonderful northern lights (aurora borealis), then your best bet is to head North of Scotland during the winter. The further that you go north, the better. For example, Aberdeen, Highlands, and Shetland are just some of the places that you're most likely to see the phenomenon. If you want to see this spectacular, then head down the A9, the road up to Dunnet Head, and just head along the east coast straight to the north of Scotland. You'll be in for a treat!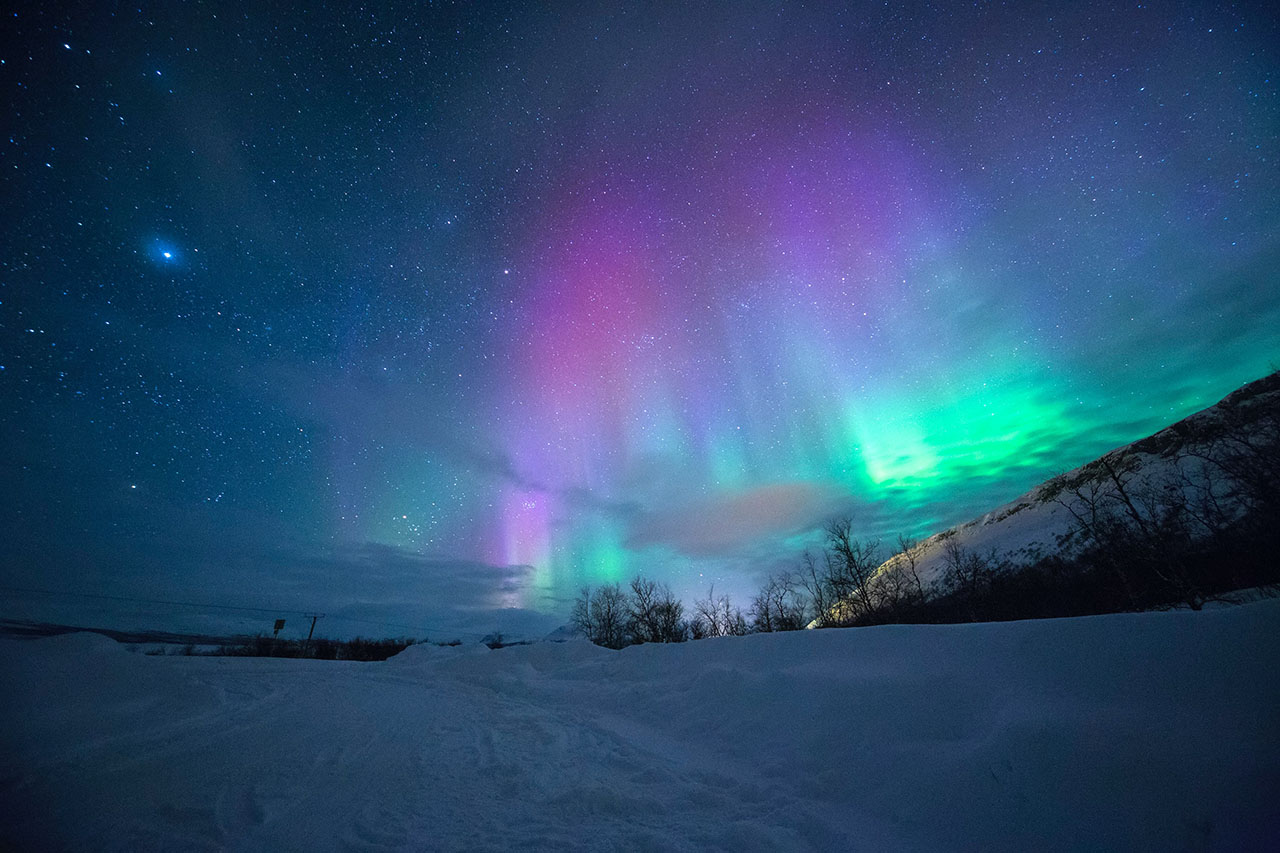 3. Best for natural landscape – The Lake District
The Lake District has to be one of those places that is just beautiful to visit all year round. For the best views, you'll definitely want to head to Ambleside this winter for some stunning views. Positioned next to the largest natural lake in England, Ambleside is a stunning town and one that can get quite busy during peak season, so going in the winter should be lovely and peaceful.
4. Best for food – Wonderful Whitby
If it's a good fish and chips that you're after then head down to Whitby harbour. You can just imagine the seaside town, a glorious harbour and a lovely trip down the A169. With lots of fun activities on offer, both inside and out, you'll have plenty to do and lots to see. From afternoon tea to overnight luxury stays, you can rest assured that Whitby has plenty to look forward to.
5. Best for driving enthusiasts – The Black Mountain Pass
If you've never been to Wales before, then this one is a must. Probably the shortest road trip of them all, but the most epic, black mountain pass is incredible. With the amazing Brecon Beacons scenery, stunning views of the Tywi Valley, and the humps of Pont Aber, you'll be amazed at these jaw-dropping views. Fun fact for you to talk about on the way too is that thanks to ex-host Jeremy Clarkson, it's also known as the Top Gear road and is incredibly popular with test drivers.
6. Best for surfers – The Atlantic Highway
If you've never been down the Atlantic Highway and you like big views, then this one is for you. Sandwiched between some barley fields and beach breaks, the A39 is a magical road that folds along the Devon and Cornwall coasts. The beauty about this is, it's actually become one of the most glorious roads of southwest England, and it's not hard to see why. If you like the feeling of being windswept and the look of the washed-up surfers, then get yourself here. There's plenty of places to stop at too, like the lovely town of Bude, Padstow, and Newquay.