The Citroen Oli baby electric car concept has peaked – with body panels made from cardboard
A "Swiss Army knife" is what Citroen calls its new Oli concept car, a £22,000 cardboard car of the future.
The French carmaker is keen to highlight the future of vehicle production with sustainable materials, electric power, and lightweight technology.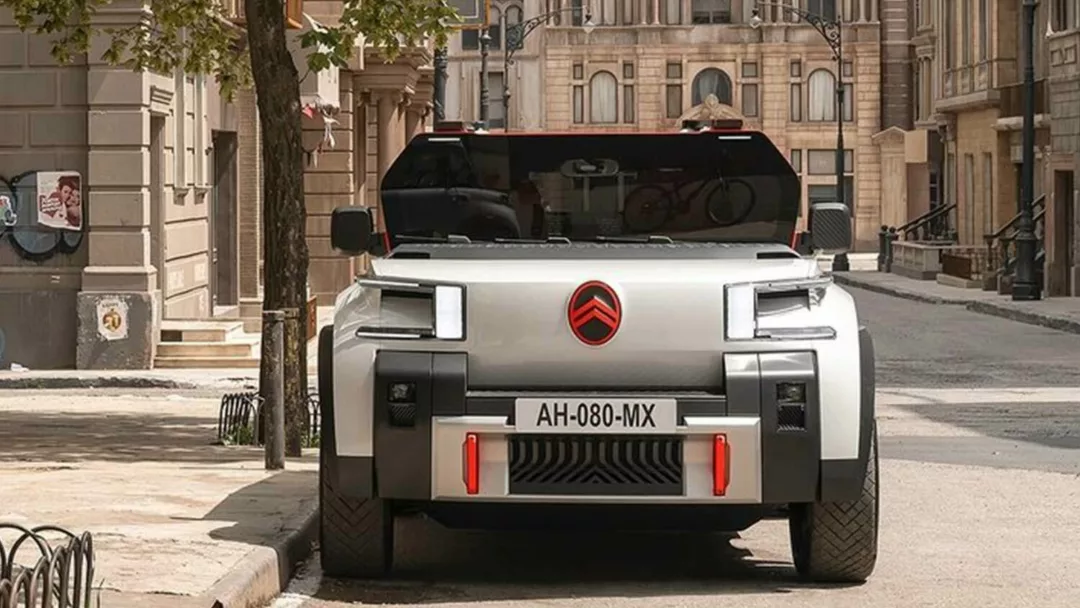 According to Citroen, the cardboard-based panels are strong enough for an adult to stand on, despite weighing half as much as equivalent steel panels.
The Citroen Oli's bonnet, roof, and pick-up tub panels are made from recycled cardboard with a honeycomb pattern and reinforced with fiberglass. This is completely flat, allowing for simpler pressings and greater strength.
With no production intent, Design Chief Pierre Leclercq, has said the Citroen Oli is a "laboratory of ideas" and says that "some of the details will be seen on next year's C3" – how exciting!
Product Chief, Anne Laliron, says "It's not back-to-basics, we say it's back-to-right." "We reckon a vehicle of this type should weigh around one tonne and we think it could be sold for the cost of today's B-segment superminis.
"We've rigorously followed a virtuous circle: a smaller, lighter design means we only need a 40kWh battery, yet our calculations suggest it would have a range of 400km (250 miles)."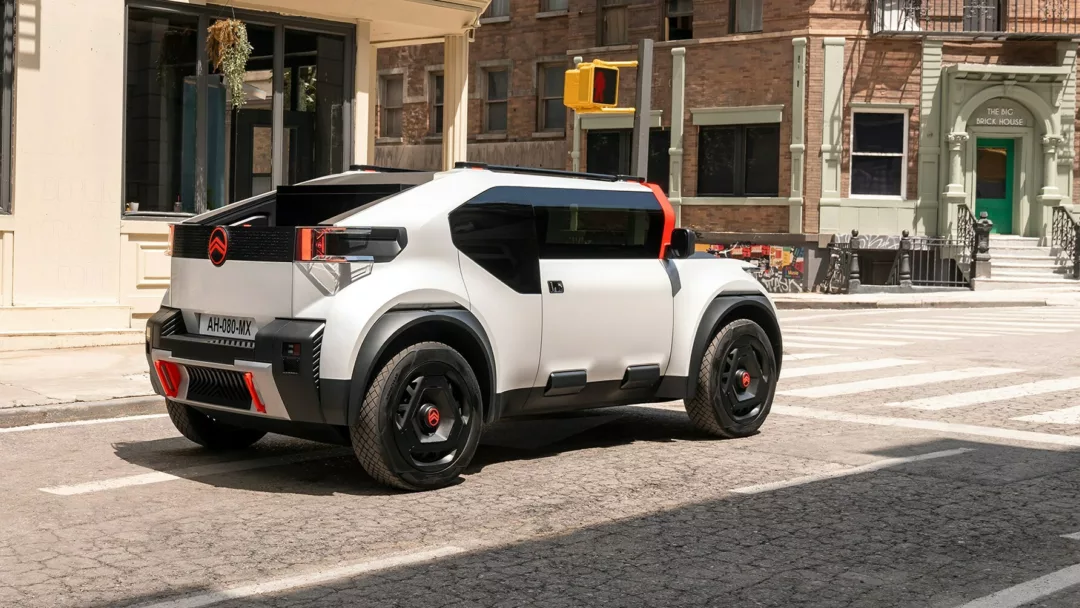 It's been designed as a junior pick-up truck, with a hidden flatbed; lower the tailgate, and a tough reinforced cargo bed is revealed, with plenty of room for storage too and Citroen claims the Oli can achieve a driving range of up to 400km.
They have mentioned that its 40kWh battery can be topped up from 20 to 80 percent in approximately 23 minutes using a DC fast charger too.
Vehicle-to-load technology allows the Citroen Oli's battery pack and 3.6kW power socket to power an external 3000W electrical device for up to 12 hours.
It provides a glimpse of what the simpler, lighter EVs of tomorrow could look like, and although Citroen has not announced plans for the Oli to enter production, we can expect that if this concept car was to become a reality, you can expect for it to cost around £22,000.