Mercedes-Benz is set to deliver yet another all-round masterpiece with the 2023 GLC-class SUV
Mercedes-Benz has performed a makeover on the 2023 GLC-class SUV, which we can expect to be on sale in early 2023.
With similar styling and a new MBUX infotainment system, which is quicker and smarter, we've got a lot to look forward to with the GLC next year.
The new Mercedes-Benz GLC is bigger than its predecessor and is currently being put through its paces ahead of its launch next year.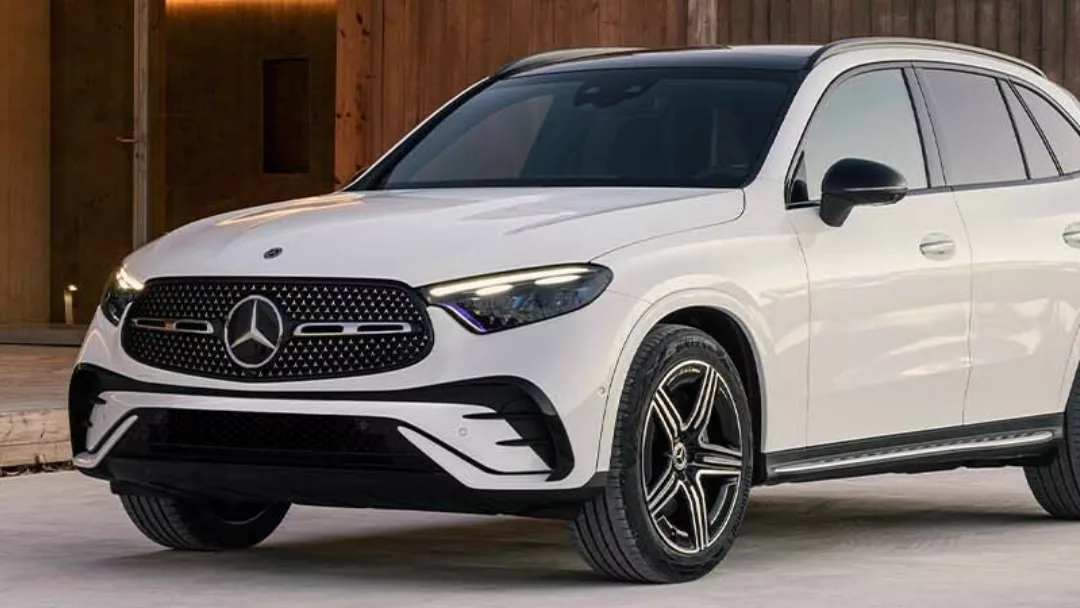 Few SUVs sell like the GLC, one of the top-selling Mercedes-Benz, according to Mercedes.
With striking new looks inside and out, an electrified engine, and new technologies, the new GLC sounds like a beast. It's no surprise that the new GLC will feature the same platform as the C-class, as well as the same powertrain, given how well the previous-general GLC sold.
The styling of the all-new version has evolved gently, so you might find yourself playing spot the difference. With its reshaped headlights, framing a single horizontal metal strip on the grille, and narrower taillights, it's clear that the changes are very much concentrated around the front and rear fascias.
Under the skin, there is expected to be a new 4-cylinder engine with an integrated starter-generator, which will deliver hybrid levels of fuel efficiency and allow the vehicle to "sail" or drive without relying on the combustion engine. The 4-cylinder will have a turbocharged 2.0-litre that will be working with a 48-volt hybrid system and is set to deliver peaks of 258 horsepower and 295 pound-feet of torque and drives a standard nine-speed automatic gearbox.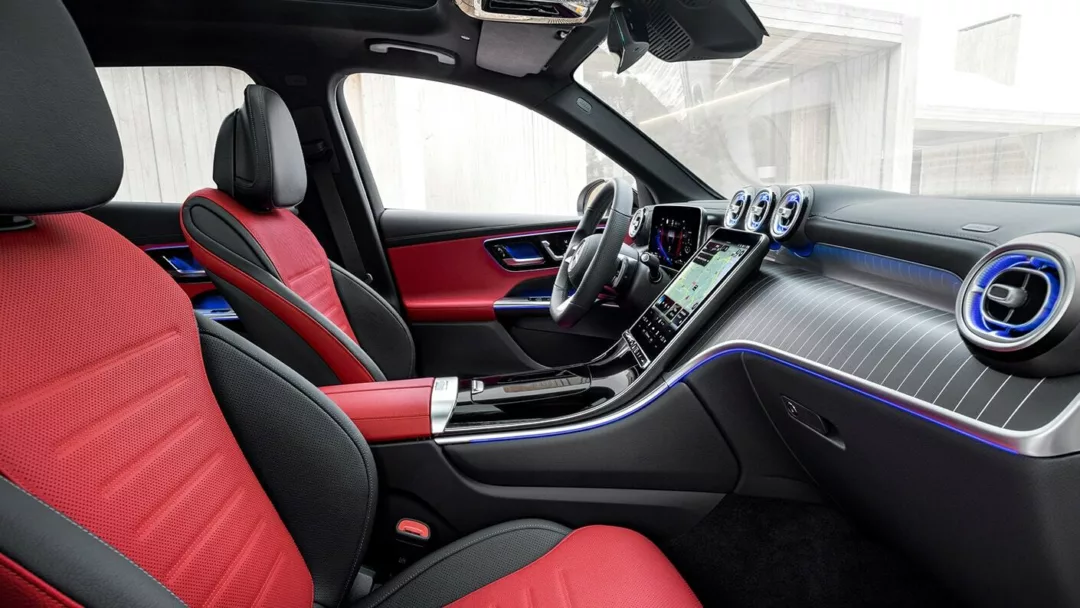 In its 4MATIC variant, the SUV includes Downhill Speed Regulation and an off-road driving mode as standard
There's no doubt about it that this GLC was designed for riding the rough, despite all of its luxuries and high-tech functions. Take its Surround View System in the 4MATIC variant, which enables a "transparent hood" according to Mercedes, giving the driver a virtual view under the front of the vehicle so rocks and holes can be navigated in advance. We're talking about taking the GLC to a whole new level and we can't wait for it.
The only tough decision that you'll need to make is whether you opt for the 4MATIC all-wheel-drive system. Both versions are capable of 6.2-second sprints to 60 mph, according to Car and Driver and we can most likely expect to see AMG 53 and 63 variants in the future.
The GLC costs around £50,000. Yes, it sounds pricey, but if you can afford it, why not given how much it has to offer. It was to be expected that the new GLC's increase in standard equipment would be reflected by an increase over the old car. It will begin reaching the U.S. in 2023 and the UK not long after that.